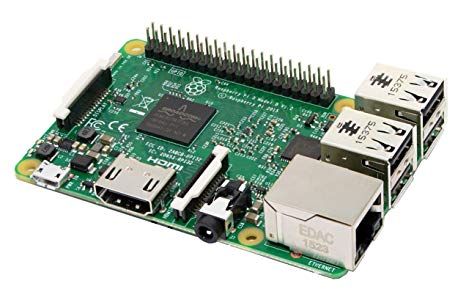 Raspberry Pi by Pi Foundation
---
Raspberry Pi is a small and affordable computer that you can use to control a robot by either an EZB Server or Windows 11 installed on Raspberry Pi 4.
Windows 11
The Windows 11 for Raspberry Pi requires version 4 with 8GB of ram. While you can run it off an SD card, using an SSD external drive is highly recommended. If you do not use an SSD drive, the computer will run far too slow to be enjoyable. Alternatively, you can run a speedy USB Thumb Drive.
If you were to run a thumb drive for storage, we have had great success with the following...
There are plenty of instructions on the internet for installing Windows 11 on a Raspberry Pi 4. We have added a video below, but we recommend searching for updated instructions if something changes.
Some tips from the author of the above video in his video description are helpful. You can install Windows 11 on the Raspberry Pi 4 without using a PC! We can do it all from the Raspberry Pi running a Debian-based OS like Raspberry Pi OS, thanks to the all-new WoR Flasher from Hotspot. This installation will work with a Micro SD Card, USB Drive M.2 SSD, or a 2.5" SSD in this video. He shows you how to get this up and running on your raspberry pi so you can easily install Windows 11 on your Pi.
Installation Tips & Performance for SBCs
We have a guide in the Support section that includes steps on freeing storage space, increasing the performance, powering the SBC, and running headless with remote desktop software of robot computers, such as single-board computers. View the instructions HERE.