How to add the HT16K33 Animator (8X8) robot skill
Load the most recent release of ARC (Get ARC).
Press the Project tab from the top menu bar in ARC.
Press Add Robot Skill from the button ribbon bar in ARC.
Choose the I2C category tab.
Press the HT16K33 Animator (8X8) icon to add the robot skill to your project.
Don't have a robot yet?
Follow the Getting Started Guide to build a robot and use the HT16K33 Animator (8X8) robot skill.
How to use the HT16K33 Animator (8X8) robot skill
This control is for the Adafruit 8x8 LED Matrix Array, which uses the HT16K33 i2c chip. Once connected to the EZ-B v4 over i2c, this control lets you create animations using the 8x8 LED Array. The Adafruit LED module can be purchased here:
http://www.adafruit.com/product/870
*Note: The INIT button must be pressed once the module is connected to i2c of the EZ-B. You may also use the EZ-Script's ControlCommand() to initialize the module programmatically.
Note:
Synthiam is not a manufacturer of this third party hardware device. . Nor is ezrobot responsible for the operation of this third party device. For operational questions, it's best to consult the instruction manual for operational instructions.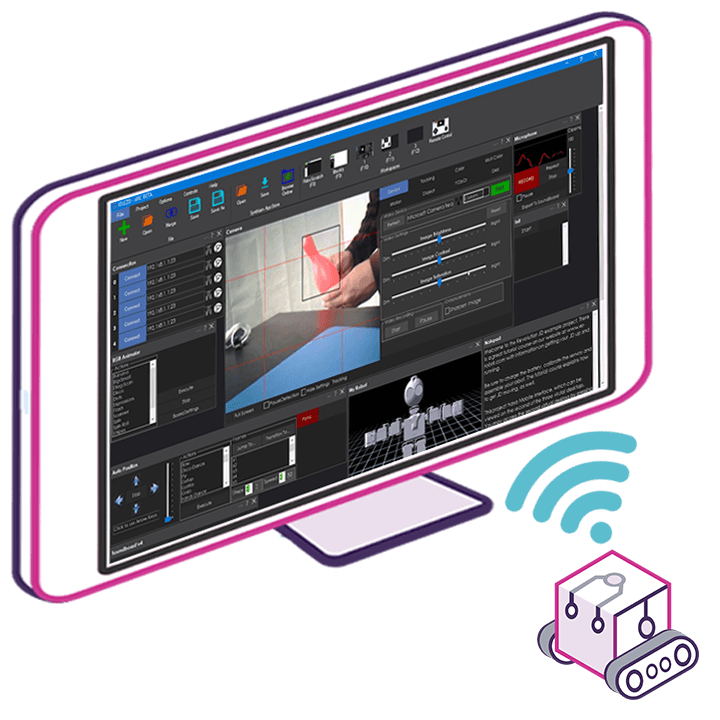 Upgrade to ARC Pro
Become a Synthiam ARC Pro subscriber to unleash the power of easy and powerful robot programming