Blaster Bit

Link: https://youtu.be/iWZ4e5sMYgQ

This Roll-out Video includes:


Feature set
Hook-up guide
Using Synthiam ARC software skill
Custom firmware location
Schematic overview
Bill of Materials (BOM) overview
Assembly instructions
The Blaster Bit reference design connects to the Neopixel Blaster. With ARC you can create colorful Blaster bit animations! A unique feature of the blaster bit is that it has a 5V regulator on-board so that it can be powered by, or protected from, higher voltages. We want to share these files with you so you can create your own!


Features
Output Connector to chain Neopixels using one channel
80 Blaster bits can be used per NeoPixel Blaster channel
5V tolerant data pin
Can display 1 of 16 million different colors
ARC Skill available
Voltage requirement: 6-24VDC (7.4V Typical)
Current draw: WS2812B off - 0.5mA, WS2812B white - 39mA
Dimensions: 16.3(W) x 18.3(L) x 10.4(H) (mm)
Weight: 1g
Major Components
WS2812B Addressable RGB LED
AP2204K-5.0TRG1 5V Linear voltage regulator
Manufacturing Notes


Manufacturer: Single side placement and soldering of SMT components
Manufacturer: Single Side soldering of THT components

Note: This reference design requires the E-21 NeoPixel Blaster: https://github.com/synthiam/E-21_Neopixel_Blaster


Resources

Documentation: Schematic PDF, Datasheet PDF, BOM, Assembly Instructions, Test Procedures

Hardware: Altium PCB design File, Altium SCH Design File, Gerbers

Altium Libraries are also available here


Photos
ARC Skill

The ARC Neopixel Blaster Skill makes it easy to control the Blaster Bit. The LED colors can be chained and activated with a simple code segment.
Link: https://synthiam.com/Software/Manual/Neopixel-Blaster-16172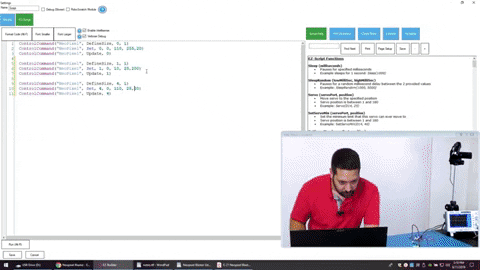 Where to Buy

EZ-Robot has their products on their website store for purchase, as well as many other online and offline retail stores. Here's links to the EZ-B v4 products directly at EZ-Robot's store: