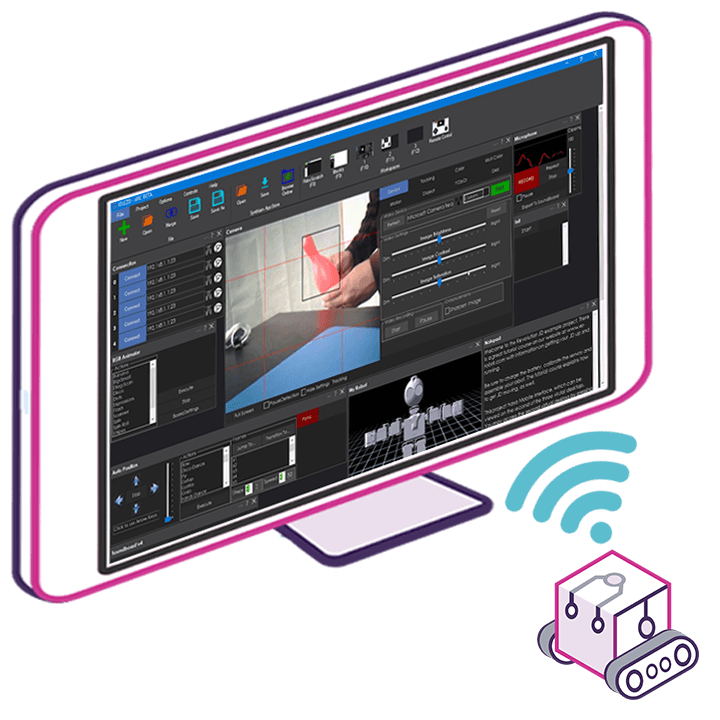 Upgrade to ARC Pro
Get access to the latest features and updates before they're released. You'll have everything that's needed to unleash your robot's potential!
Configure saved WiFi settings directly to the EZ-B v4

Get
Version 6
(updated 2/27/2020)
by Synthiam
+

How To Add This Control To Your Project

(Click to Expand)
Make sure you have the latest version of ARC installed.
Select the Get button in this page to download the archive file.
Double click the downloaded archive file to execute installer.
The installer will add this control to ARC.
Load ARC and press the Project -> Add Control button from the menu.
Choose the General category tab.
Press the EZ-B Settings icon to add the control to your project.
Manual
This skill was created for schools or owners of many robots with dedicated WiFi network configuration. Use this skill to quickly change the WiFi settings to the connected EZ-B v4 inside the ARC software. If the reset button is pressed on the EZ-B v4, the WiFi settings will be set back to default. You can use this tool to configure settings for an EZ-B after reset rather than using the web configuration. With this skill your settings can be saved with the project and easily loaded to the connected EZ-B. 


Main Window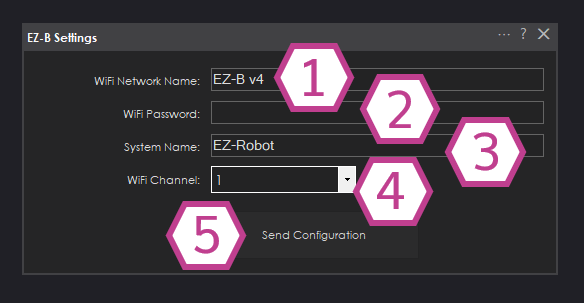 1. WiFi Network Name Text Field
This is where you can enter a new SSID for your network
2. WiFi Password Text Field
This is where you can enter a password for your SSID. Leave blank if you don't require a password.
3. System Name Text Field
This is where you can enter a new System Name. EZ-Robot is the default.
4. WiFi Channel Drop-down
This is where you can select a new WiFi channel. Default is 11. The most common WiFi channels are 1, 6, and 11 because they don't overlap with each other. 
5. Send Configuration button
If
ARC
is connected to an EZ-B v4 you can press this button to update it's settings with the selections you entered into the skill. The EZ-B v4 will reset automatically when the button is pressed.
How to Use the EZ-B Settings Skill
1) Connect an EZ-B v4 to the
ARC
software.
2) Add the EZ-B Settings skill (Project -> Add Skill -> General -> EZ-B Settings)
3) Enter the new settings that you'd like the EZ-B v4 to have.
4) Click the Send Configuration button to push the new settings to the EZ-B v4. Then wait for the EZ-B v4 to reset and after connect to the newly named SSID (the old SSID will disappear from your WiFi Network list).
Requirements
An EZ-B v4 I/O controller.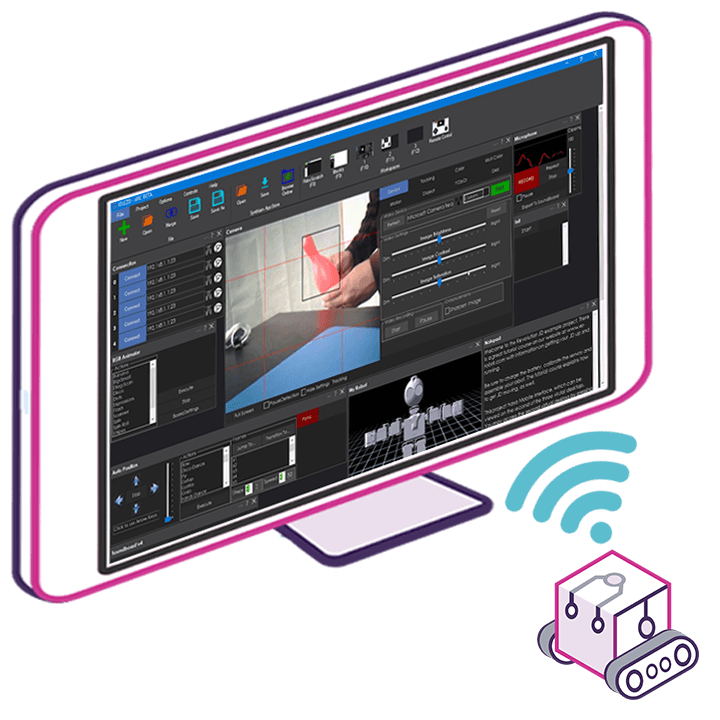 Upgrade to ARC Pro
Unleash your creativity with the power of easy robot programming using Synthiam ARC Pro