Synthiam Credit
Synthiam members are always giving back to the community in some way, whether by sharing what they've learned and helping others or just being active participants within our vibrant online forums. To show our appreciation for these selfless contributions, we offer a credit bank that can be used toward your ARC Pro subscription or Synthiam Swag - providing you with even more value!
Access the Synthiam Credit page by selecting the account from the top-right of the webpage, and selecting Credit.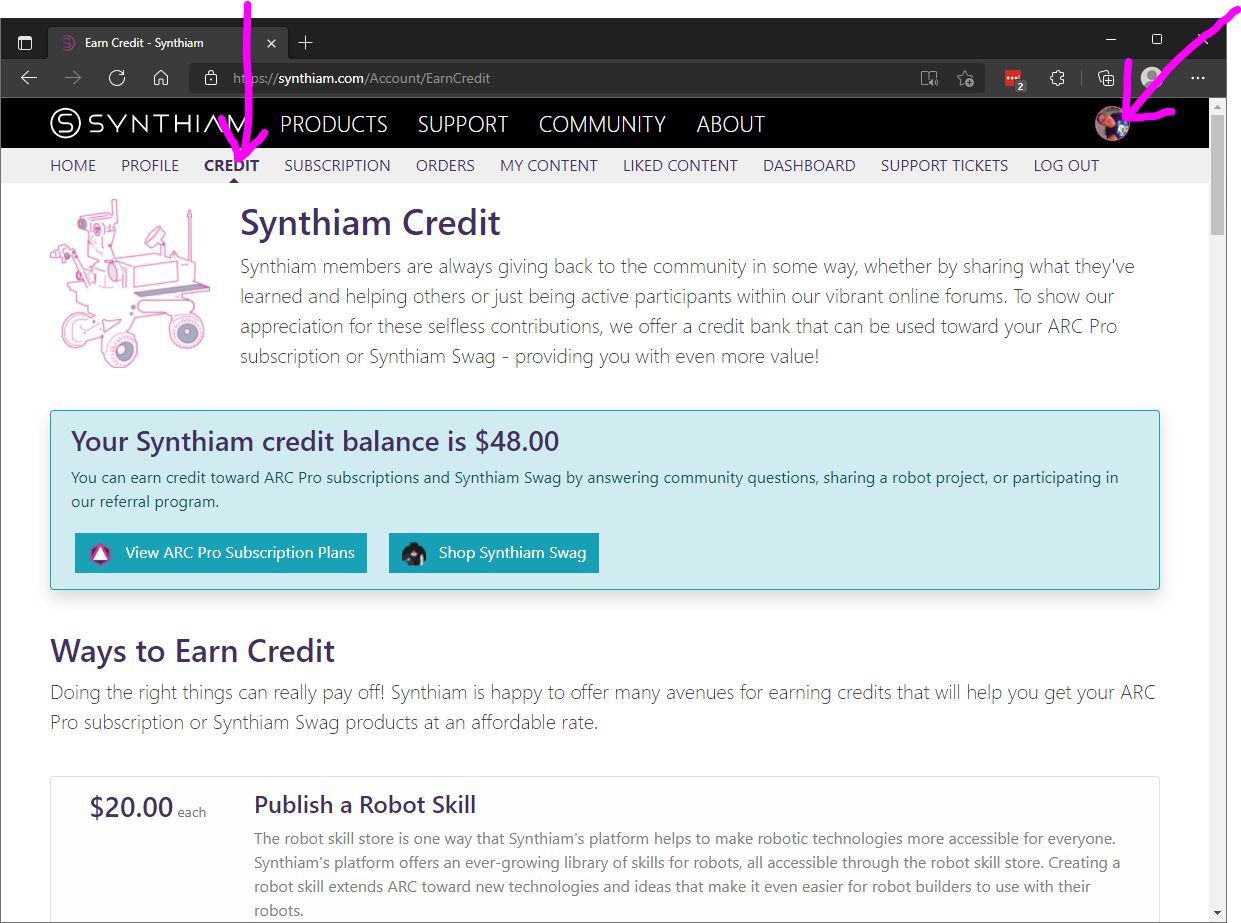 View your credit balance
See different activities to earn credit
Access details about your Referral Program settings
View your history of receiving credits
FAQ about how the Synthiam Credits work.