Community Forum
The place to connect with other robot building enthusiasts to discuss programming share robot apps and ideas. This section is the main newsfeed that displays recent and updated content.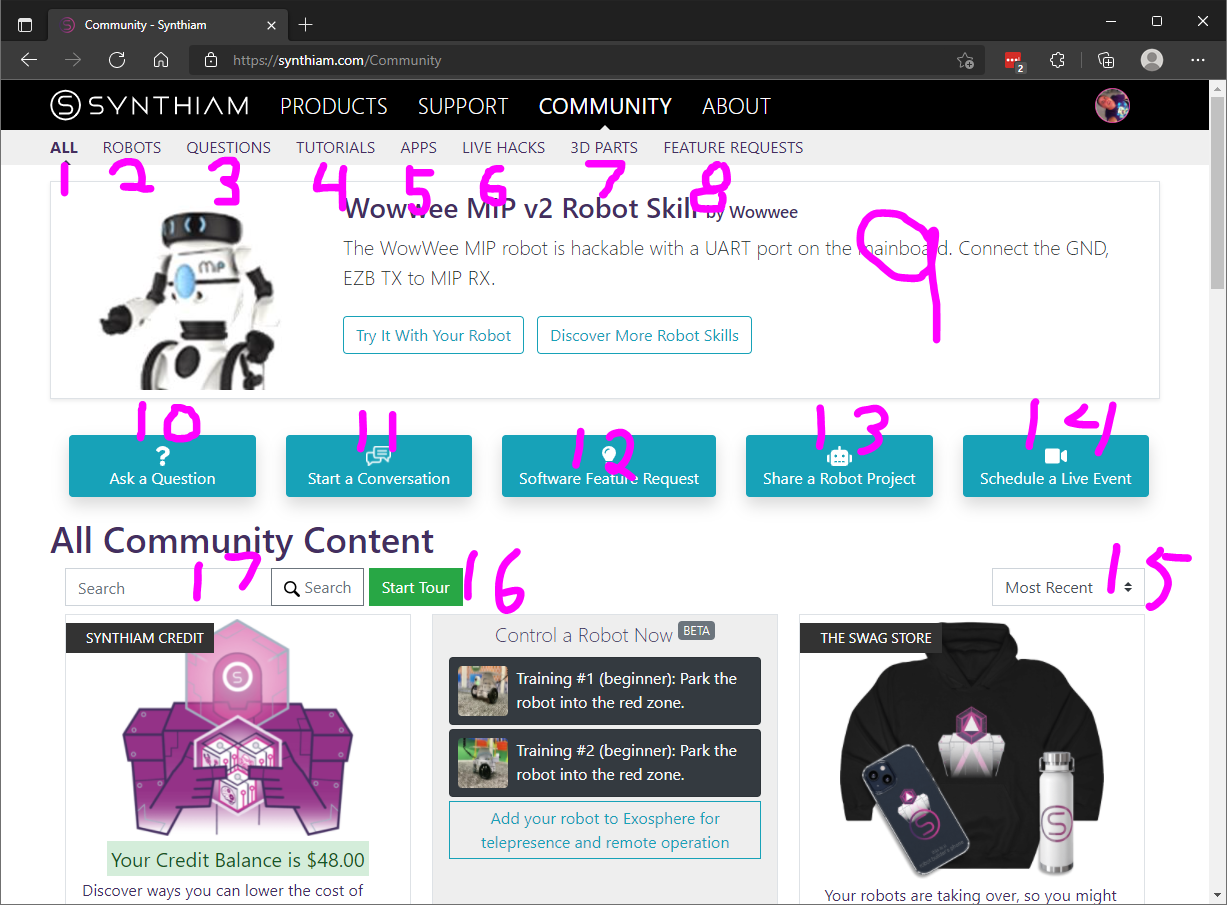 View all community content. This includes all categories (i.e., robots, questions, general conversations, etc.)

Filter the view to only robot showcase posts.

Filter the view to only robot support questions.

Filter the view to only tutorials.

Filter the view to only Robot Apps.

Filter the view to only Live Hacks.

Filter the view to only 3D Parts.

Filter the view to only Feature Requests.

Random robot skills are displayed on every page load. Select the option to "try it with your robot" to view the manual and instructions to install in ARC.

Ask a robot building or programming support question. Community members are encouraged to answer by receiving credit.

Start a general conversation that is related to Synthiam or the robot industry.

Submit a software feature request.

Share a robot project. Give your robot the attention it deserves!

Schedule a live robot building event. Other robot builders can join the event to keep you company while programming a robot.

Sort the content by various options.

Open the tour window that presents an overview of each category with videos. You can hide the tour when it is no longer needed.

Search the community forum for content.