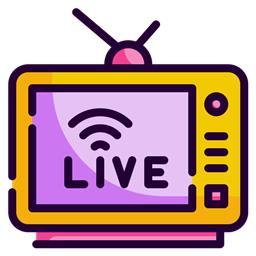 Live Stream Receiver
Listens to incoming live stream connections from web and playbacks the video and audio stream inside ARC.
+

How To Add This Control To Your Project

(Click to Expand)
Make sure you have the latest version of ARC installed.
Select the Get button in this page to download the archive file.
Double click the downloaded archive file to execute installer.
The installer will add this control to ARC.
Load ARC and press the Project -> Add Control button from the menu.
Choose the Camera category tab.
Press the Live Stream Receiver icon to add the control to your project.
Manual
This control listens to incoming live stream connection from web and playbacks the video and audio stream inside ARC. With this control you can open a web page (currently supports Chrome and Firefox on Desktop) from anywhere and start live streaming directly to ARC camera control. Network configuration might be required to access the server. 

If you are looking for boadcasting camera feed to web check out Broadcast Control.

* Icon credit: Flat Icons