Referral Program
Spread the word about ARC Pro to your friends and social media network and earn Synthiam Credit to spend on ARC subscriptions or Synthiam Swag! All you have to do is share this custom link or code and receive credit for every new user who becomes an ARC Pro subscriber! You can use our referral program with a link, code, or both. We recommend the most convenient option for your needs, but whichever one(s) you choose, we will thank you with credits when new ARC Pro subscribers use your referral information!
Access the Synthiam Referral Program settings by selecting the account icon on the top-right of the website, Credit, and scrolling down to Referral Program.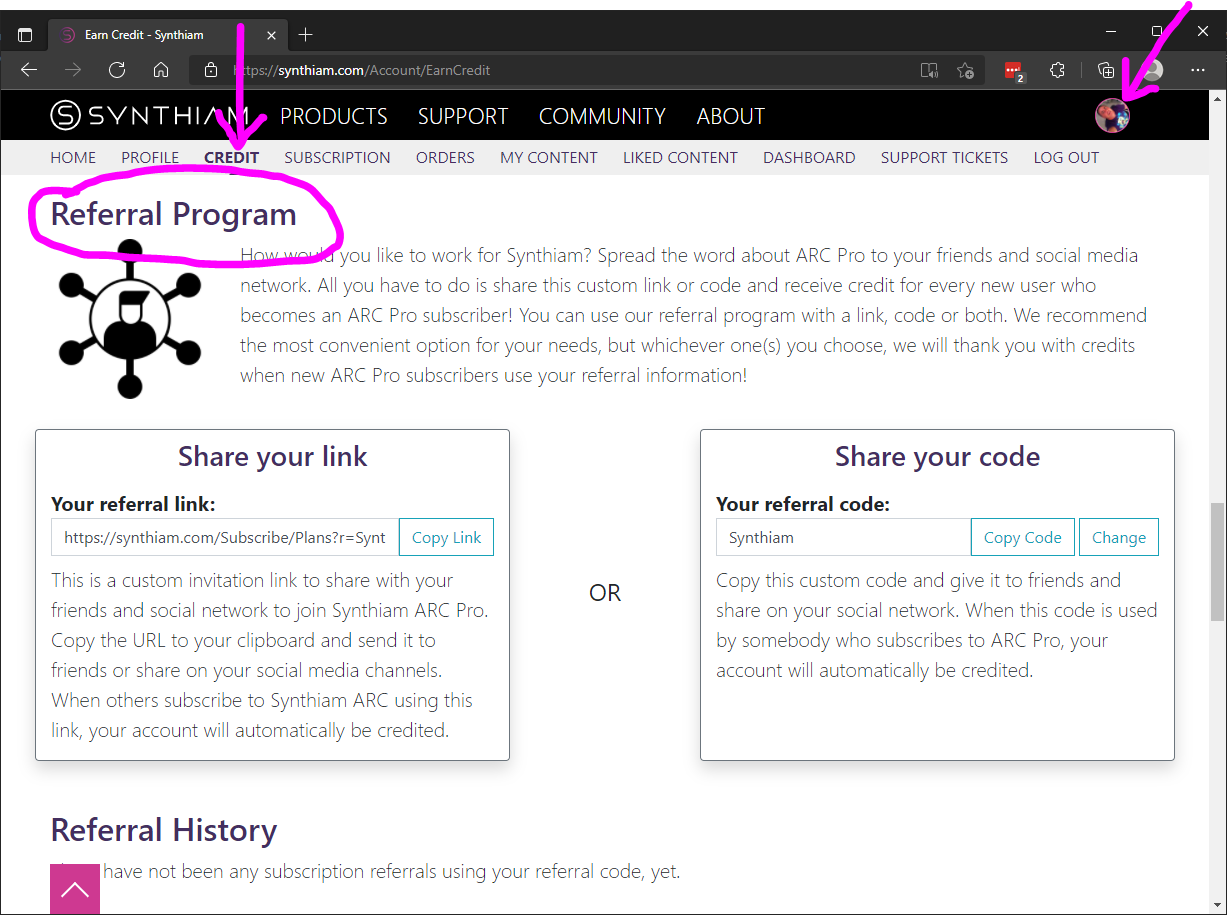 How To Use Referral Program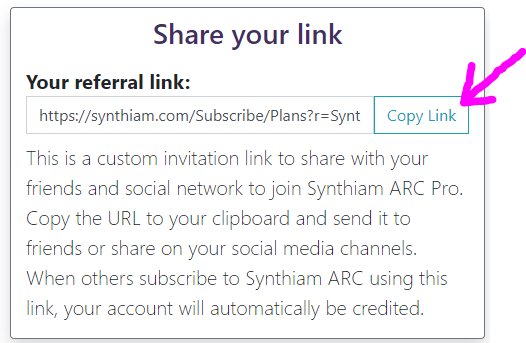 Copy your custom referral code link. Give the link to your friends or share it on social media. Share your positive experience with Synthiam ARC. When someone pays for an ARC Pro subscription after using your code, you will receive Synthiam Credit! Use the Synthiam Credit on ARC Pro subscriptions or Synthiam Swag.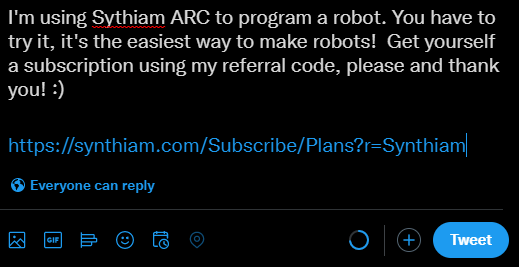 Be creative and truthful when posting your referral code on social platforms. Post your referral code on social networks, such as Facebook, Twitter, Instagram, TikTok, and YouTube.