Robot Swag Store
Our robot builder-themed clothing and accessories will bring out your inner cyborg. Look as good, but not better than your robot. Show everyone that you're a serious robot builder with products ranging from t-shirts and hats to mugs and stickers; we've got everything you need to show the world that you're a builder of bots.
Access the Synthiam Robot Swag Store by selecting Products from the top menu and Swag Store.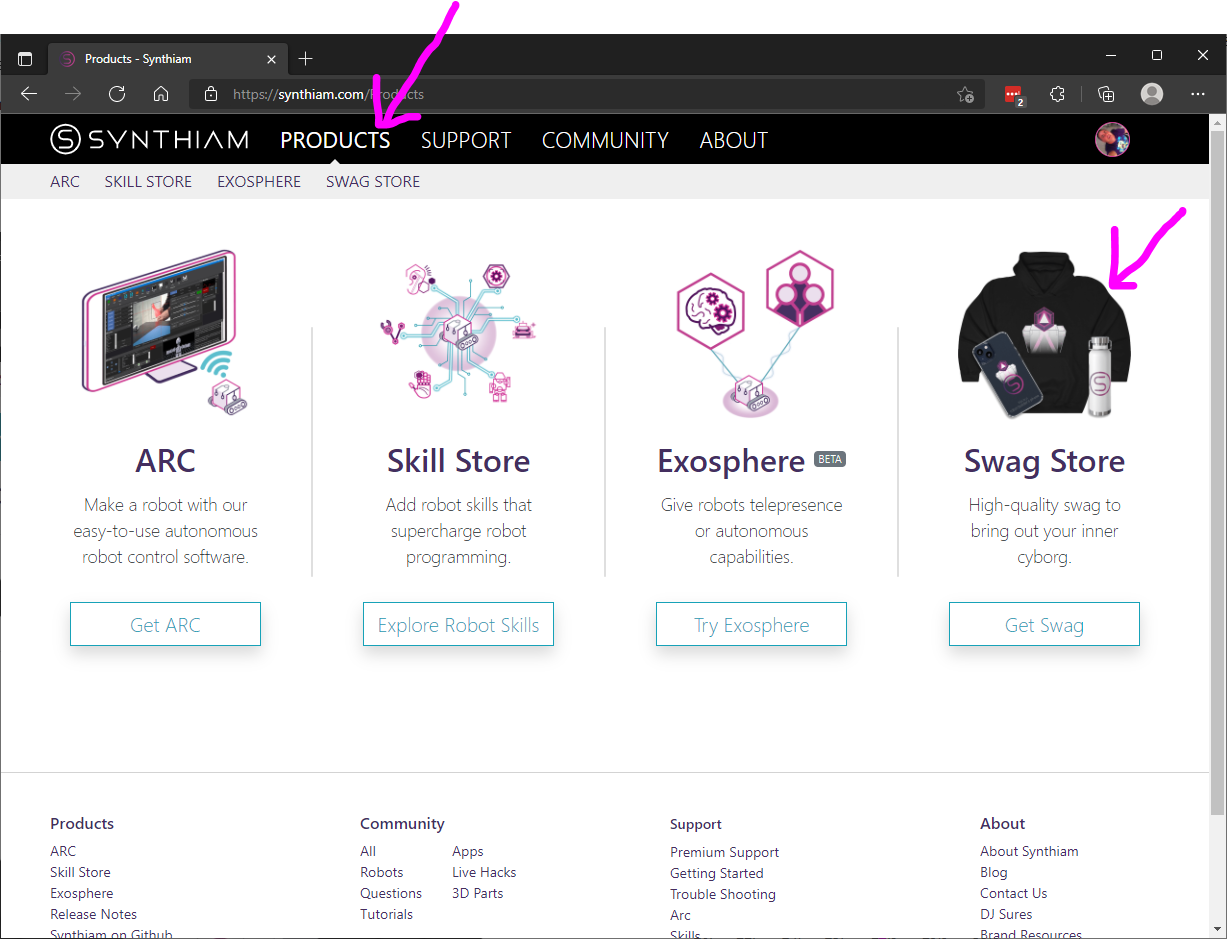 Using The Robot Swag Store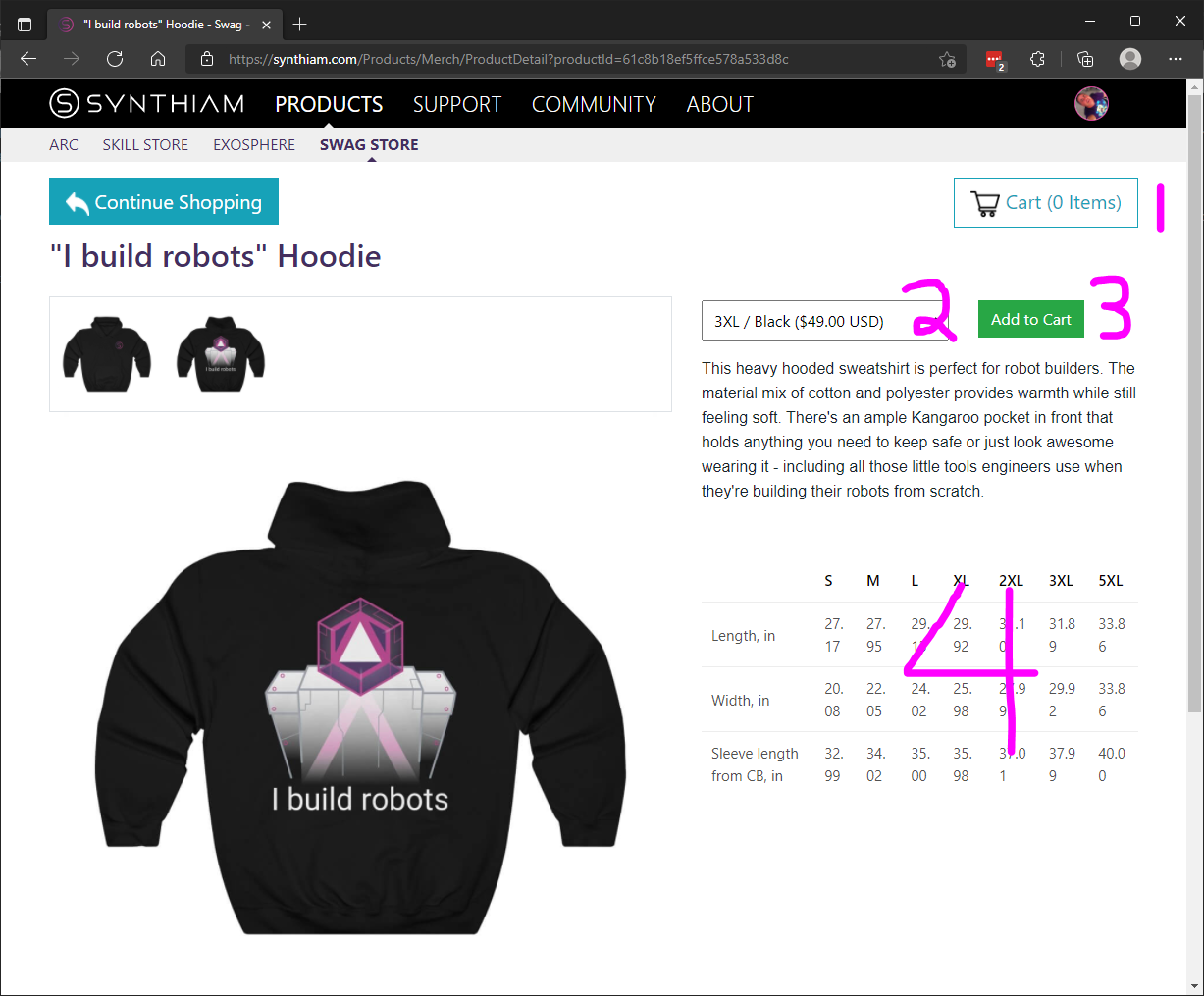 The cart contains the items that were added. Selecting the cart will bring you to a full view of items in the cart. From here, you can advance to checkout, which will prompt for your shipping and payment information.

Some products will have various selections for sizes, colors, or variants. Use the dropdown to select and preview the product variant options. The images will change to accommodate the selection.

Ready to buy some Synthiam Robot Swag? Select the variant of the product from the dropdown and press this button to add to your cart.

Size charts are displayed for items, specifically clothing. If purchasing clothing, use these measurements to select the size for best fit. Perhaps choose one size larger than measured to ensure a comfortable fit.