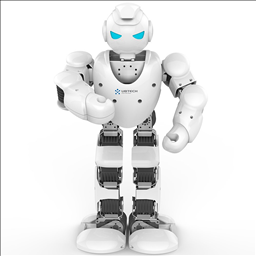 UBTECH Alpha Servos UBT-12HC
by UBTech
Control the UBTECH Alpha Robot Digital Servos (UBT-12HC) with ARC
How to add the UBTECH Alpha Servos UBT-12HC robot skill
Load the most recent release of ARC (Get ARC).
Press the Project tab from the top menu bar in ARC.
Press Add Robot Skill from the button ribbon bar in ARC.
Choose the Servo category tab.
Press the UBTECH Alpha Servos UBT-12HC icon to add the robot skill to your project.
Don't have a robot yet?
Follow the Getting Started Guide to build a robot and use the UBTECH Alpha Servos UBT-12HC robot skill.
How to use the UBTECH Alpha Servos UBT-12HC robot skill
Control the UBTECH Alpha Robot Digital Servos (UBT-12HC) with ARC. The servos must be powered appropriately, and connected to the EZ-B v4 or IoTiny with the respective port. Visit the Config menu of this
plugin
to view the port configuration.
The Virtual Ports (V0..V99) in
ARC
can be assigned to the UbTech servos.
UART Ports
- This
plugin
requires the RX signal wire of the
servo
be connected to TX of the selected UART or digital port (if Software UART is selected on IoTiny)
- Hardware UART is for the EZ-B v4 only. Do not use software UART on EZ-B v4. View the EZ-B v4 datasheet to identify the UART ports (0, 1, or 2). EZ-B v4 datasheet can be found here:
http://www.ez-robot.com/Tutorials/Lesson/18
- Software UART should only be used with IoTiny
- Default baudrate of UBTECH servos is 115,200
Bind To Virtual Servos
- The configuration menu also provides an option to select the Virtual Ports, which correspond with the ID's of the UBTech servos. If the UBTECH
servo
ID #0 is connected, select V0. #1 = V1, #2 = V2, etc..
Additional Info
- Discussion on these servos is here:
https://synthiam.com/Question/3932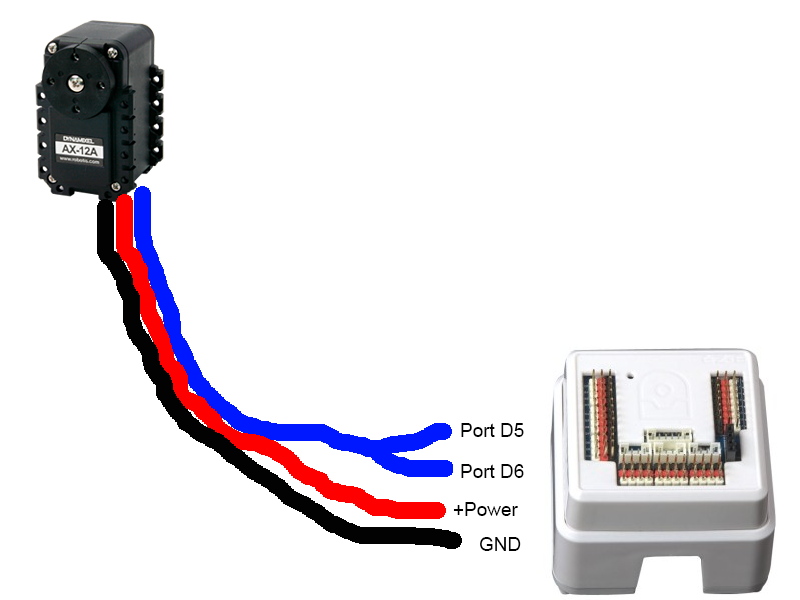 Custom Bit Settings

There are 3 bits that seem to not be understood for the protocol. Since UBTech does not release the protocol for their products, the community is working to better understand what the parameters are. The configuration menu of this
plugin
allows you to set hardcoded values for those bits. The bits are for 5, 6 & 7.
Custom servo Position Mapping
The UB Tech servos have their own position range, and we don't know what it is. So, the configuration menu allows you to specify the min and max positions for the range. This will be mapped to the
ARC
servo
position range. Meaning, if you set the range in this plugin, it will be mapped to the range for all
ARC
servo
controls.
Protocol Packet Code

Here's a copy and paste from the
plugin
code. This is how the packet is being assembled to be sent to each servo. The values specified by you in the configuration menu are
b5, b6, b7, mapLow
and
mapHigh
.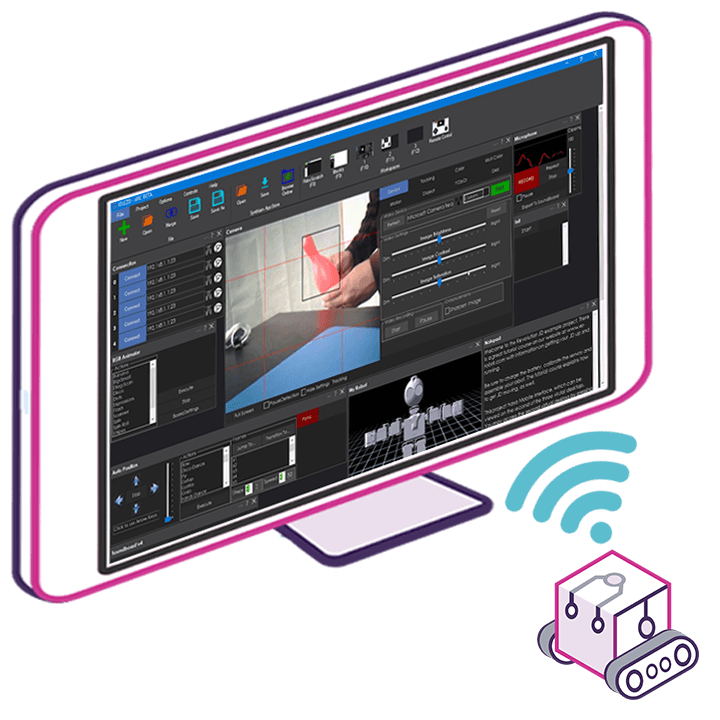 Upgrade to ARC Pro
Harnessing the power of ARC Pro, your robot can be more than just a simple automated machine.