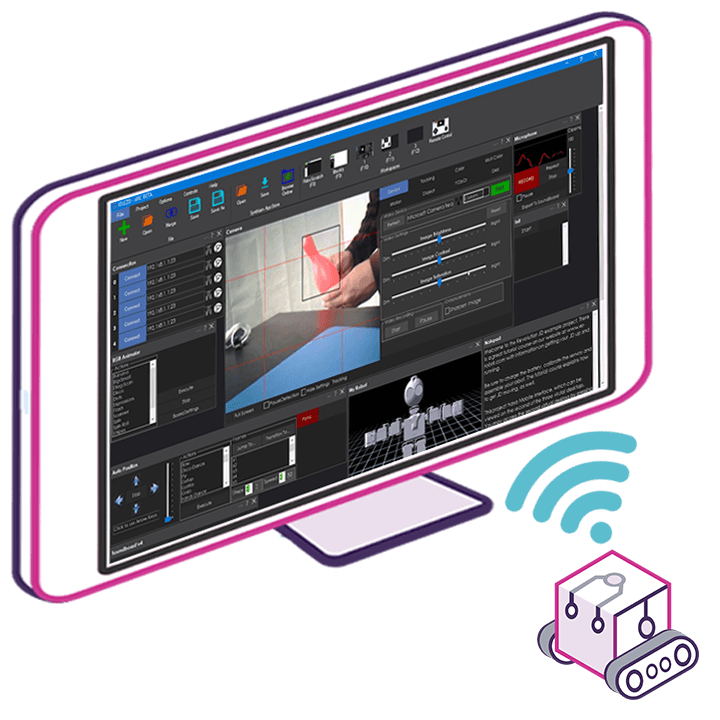 Upgrade to ARC Pro
Experience early access to the latest features and updates. You'll have everything that is needed to unleash your robot's potential.
Overlay images on detected objects, colors, faces and more.

Get
Version 9
(updated 2/27/2020)
by Synthiam
+

How To Add This Control To Your Project

(Click to Expand)
Make sure you have the latest version of ARC installed.
Select the Get button in this page to download the archive file.
Double click the downloaded archive file to execute installer.
The installer will add this control to ARC.
Load ARC and press the Project -> Add Control button from the menu.
Choose the Camera category tab.
Press the Augmented Reality icon to add the control to your project.
Manual
This skill will overlay an image on any detected object, face, color or glyph. Any type of detectable tracking type in the ARC Camera skill can be used. Simply select your image and voila! It's best to use a transparent PNG
Main Window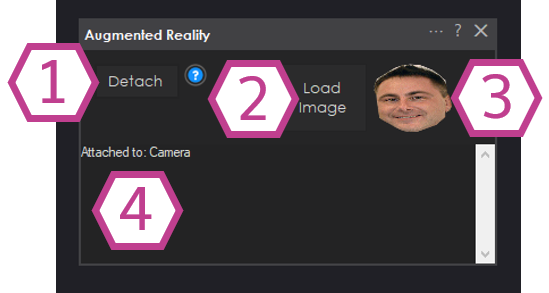 1. Attach/Detach Button
Attaches (or Detaches) the loaded image to the first instance of the Camera skill. Once attached the overlay will display on the detected area inside the camera skill.
2. Load Image button
This button loads an image. Browse to the location on your computer and select a .PNG or .JPG.
3. Image Preview
This displays a preview of the image that will be overlaid onto the camera image.
4. Status Field
This field displays the status of the Augmented Reality skill.
How to Use the Augmented Reality Skill
1) Add a Camera Device skill to your
ARC
project (Project -> Add Skill -> Camera -> Camera Device).
2) Add a Augmented Reality skill to your
ARC
project (Project -> Add Skill -> Camera -> Augmented Reality).
3) In the Camera Device skill select a camera and start the video device, then select the tracking type.  
4) In the Augmented Reality skill load the desired image then press the Attach button.
5) In the video preview on the camera device skill watch as your image is overlaid on the video when the tracking type is detected. 
Video
Requirements
An installed camera device and a .PNG file.
Resources
Source Code Available Here:
AugmentedReality.zip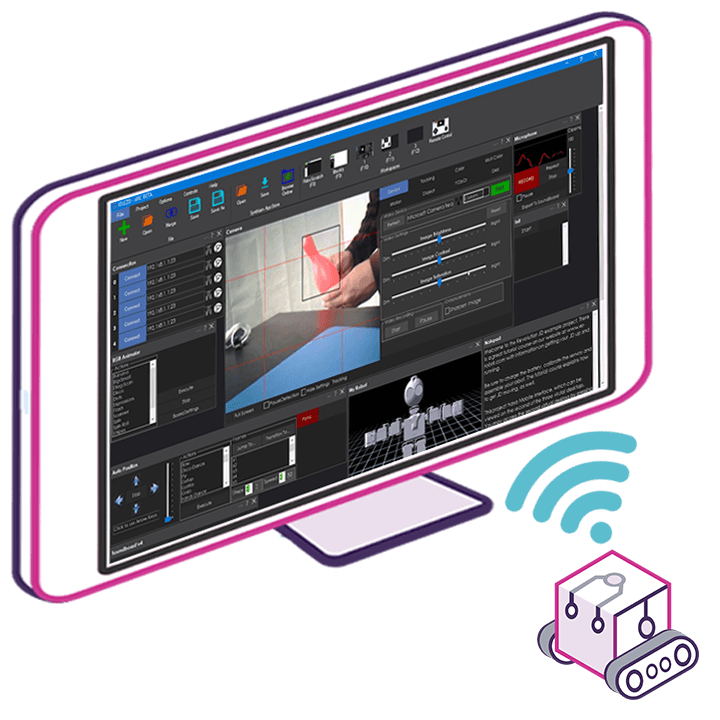 Upgrade to ARC Pro
Your robot can be more than a simple automated machine with the power of ARC Pro!