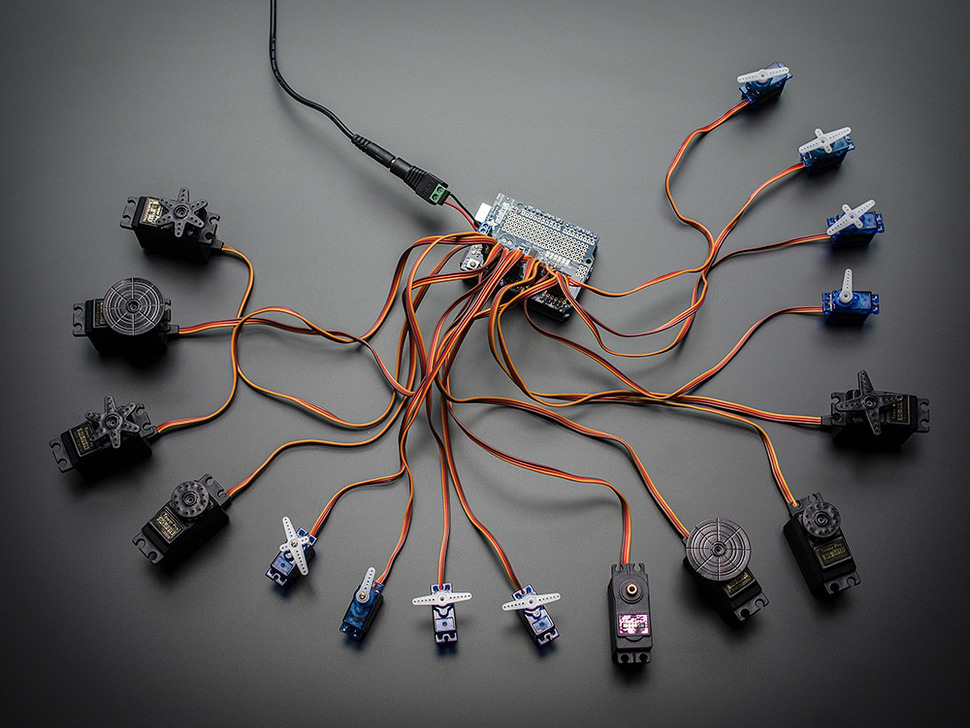 PCA9685 Servo Controller by Adafruit
Do you want to make a cool Arduino robot with ARC? Maybe a hexapod walker or a piece of art with many moving parts. The PCA9685 servo breakout (also found in Adafruit's popular PWM/Servo pcb) that works with any Arduino that uses shields: Uno, Leo, Mega, or ADK. We recommend using the Uno because it is compact and, combined with this shield, provides a ton of I/O. However, there are several EZB firmwares on this page that you can use for your desired configuration.
The Arduino can be programmed with the EZB firmware for various capabilities when connected to ARC. The tutorial to program the EZB firmware can be found HERE.
Download Firmware Sourcecode
Tutorial
Now that you have the firmware, you can follow the tutorial to install it by clicking here.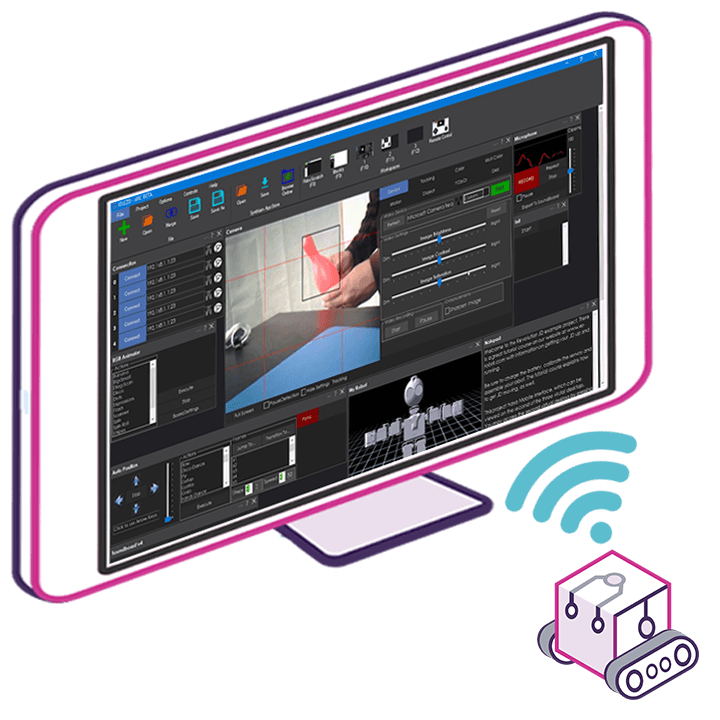 Upgrade to ARC Pro
Harnessing the power of ARC Pro, your robot can be more than just a simple automated machine.