ARC Runtime Edition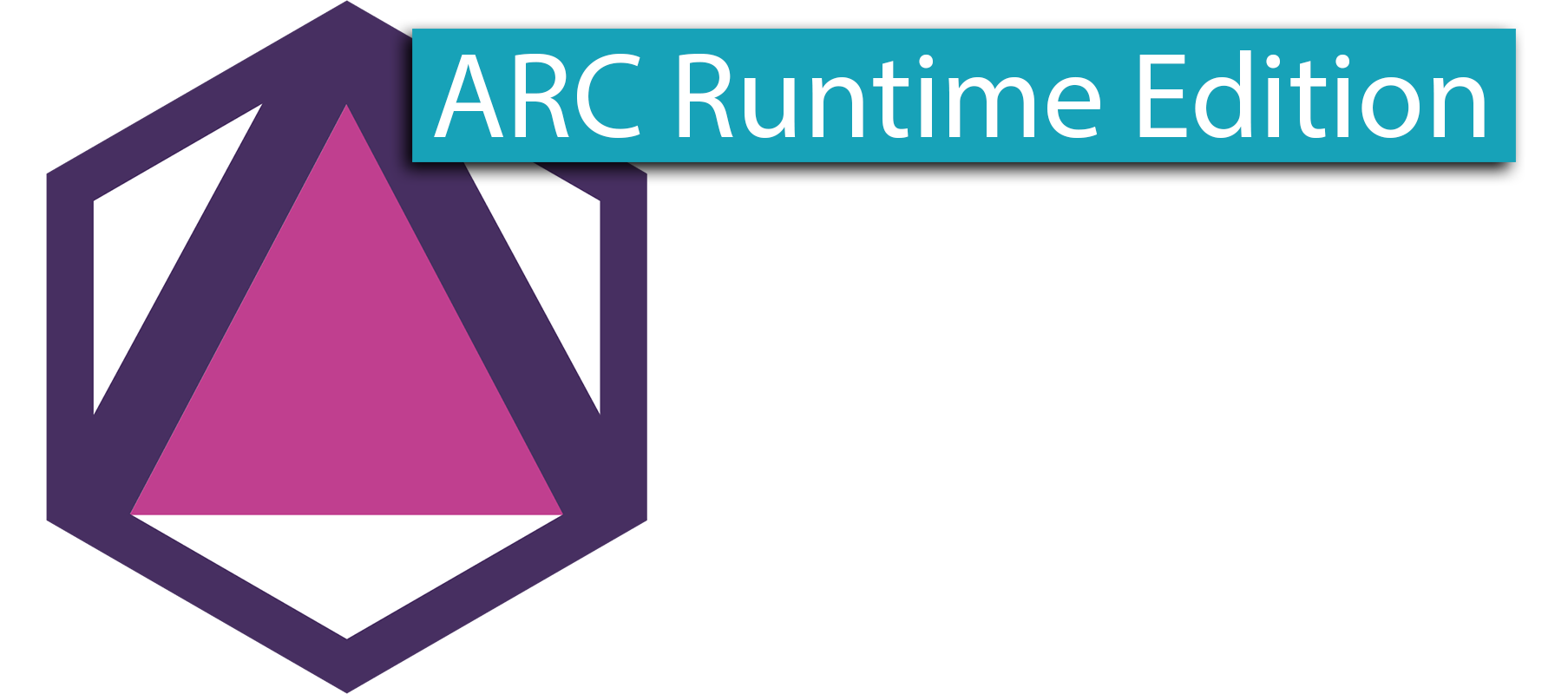 Have you finished building a robot app or want to run an existing robot app with no limitations? The runtime edition of ARC is designed for completed robots in which development is no longer required. If development is no longer necessary, then you are no longer required to need a subscription. This version of ARC runs existing projects with no limitations.
The runtime edition allows loading any robot apps, whether created by free or Pro edition. This edition has no limitations to the number of robot skills, speech recognition, etc. This edition is meant to run existing robot applications created for your robot. One noticeable difference with this edition is the lack of Add Control and Config buttons. Your project can be loaded, and the pre-programmed functionality can be used by yourself or anyone else.
Updating
The ARC Runtime edition receives the same update schedule and bug-fix priority as the ARC Pro edition.
Downloading ARC Runtime
The ARC Runtime is available for download on the ARC Downloads page. See the screenshot below that highlights the ARC Runtime edition available for download.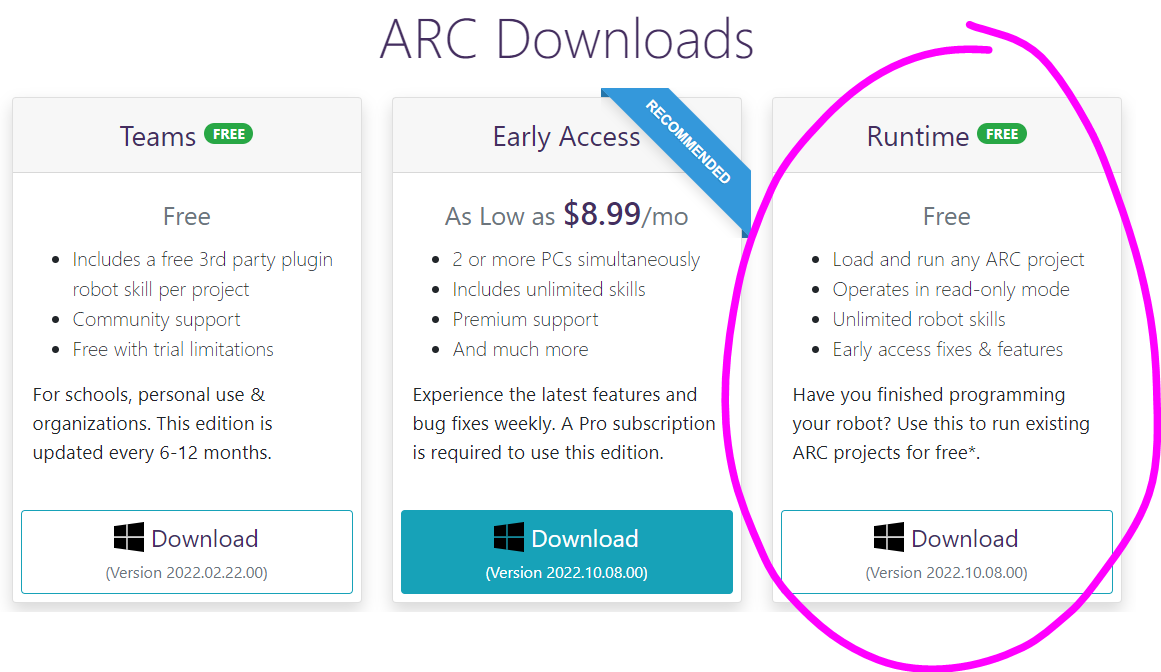 Limitations
ARC Runtime does not provide development interfaces for your robot project. This means you cannot add robot skills to the project. Saving and configuring robot skills is also disabled. The Blockly and Roboscratch interfaces enable you to create small programs with the existing robot skill configuration. Any robot skills that require a subscription for online services, such as Bing Speech Recognition or Vision, will still need a subscription in ARC Runtime. If you are distributing a robot to others, the available features of ARC Runtime make it possible for them to experiment with and use your robot product.
Additional ARC Editions
There are three editions of ARC available, which are documented on this page.