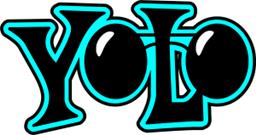 Darknet YOLO (Obj Detection)
You only look once (YOLO) is a state-of-the-art, real-time object detection system. using Tiny YOLOv3 a very small model as well for constrained environments (CPU Only, NO GPU)
Get Version 5
by

ptp
+

How To Add This Control To Your Project

(Click to Expand)
Make sure you have the latest version of ARC installed.
Select the Get button in this page to download the archive file.
Double click the downloaded archive file to execute installer.
The installer will add this control to ARC.
Load ARC and press the Project -> Add Control button from the menu.
Choose the Camera category tab.
Press the Darknet YOLO (Obj Detection) icon to add the control to your project.
Manual
You only look once (YOLO) is a state-of-the-art, real-time object detection system. using Tiny YOLOv3 a very small model as well for constrained environments (CPU Only, NO GPU)

Darket YOLO website:

Requirements:

You only need a camera control, the detection is done offline (no cloud services).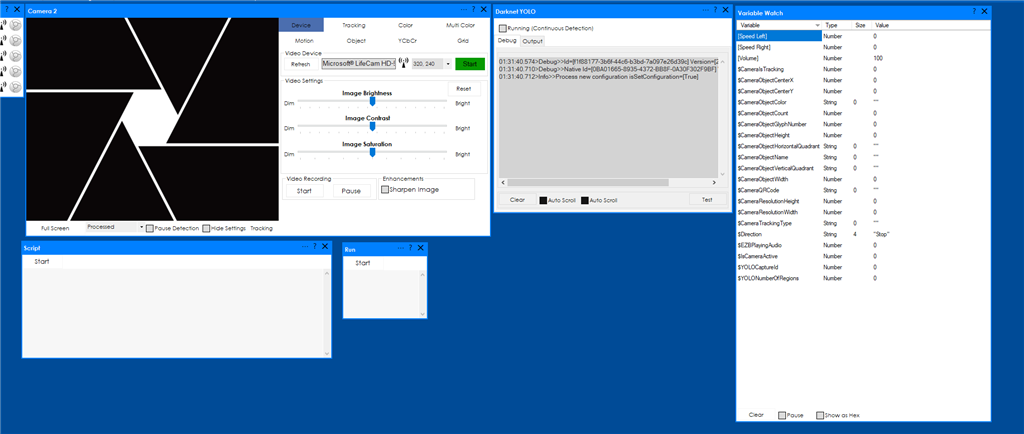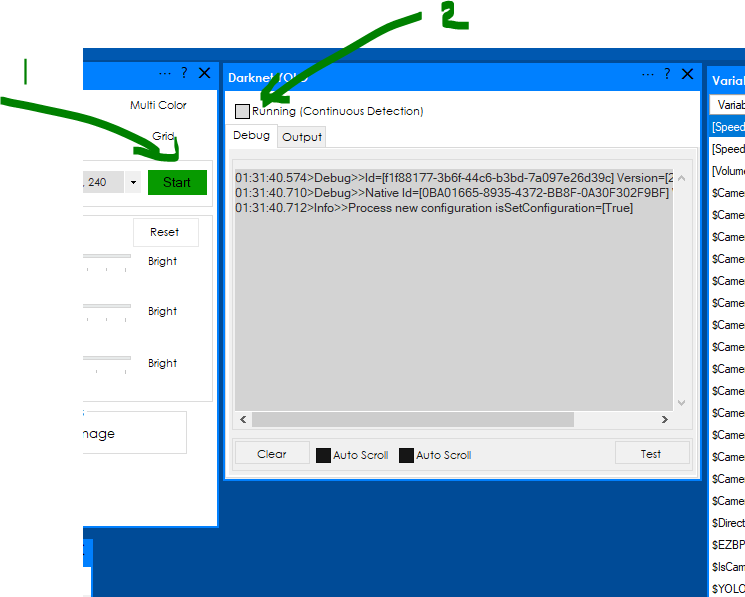 1) start the camera.
2) check the Running (check box)

The detection will run continuously when the detection results change an On Changes script is executed (check the configuration area):



1) Press config
2) Edit the on changes script 
3) on changes Javascript script 

you can run the detection on demand, javascript:

Code:
controlCommand("Darknet YOLO", "Run");


The above command runs the configured on demand script.

An example of script:

Code:
var numberOfRegions=getVar('$YOLONumberOfRegions');
if (numberOfRegions==0)
{
   Audio.sayWait('No regions found');
}
else
{
   Audio.sayWait('Found ' + numberOfRegions + ' regions');
        var classes = getVar('$YOLOClasses');
        var scores = getVar('$YOLOScores');
        for(var ix=0; ix        {
           Audio.sayWait('Found ' + classes[ix] + ' with score: ' + (classes[ix]*100) + '%');
   }
}