Use the microsoft xbox 360 connect to send navigation/obstacle information into the ARC NMS (navigation messaging system)
+

How To Add This Control To Your Project

(Click to Expand)
Make sure you have the latest version of ARC installed.
Select the Get button in this page to download the archive file.
Double click the downloaded archive file to execute installer.
The installer will add this control to ARC.
Load ARC and press the Project -> Add Control button from the menu.
Choose the Navigation category tab.
Press the Kinect Xbox 360 Depth Mapping icon to add the control to your project.
Manual
Use the microsoft xbox 360 connect to send navigation/obstacle information into the ARC NMS (navigation messaging system). This skill publishes obstacle scan distance data to ARC's NMS (navigation messaging system) to be used in SLAM or The Navigator skills.

Because the entire image depth is unnecessary to be processed for mapping, only a portion is. This prevents your robot from picking up distances of things irrelevant to its size and distance. Using the options for the detection area, tune the pink box to the area of detection.

*Note: under development (see To Do)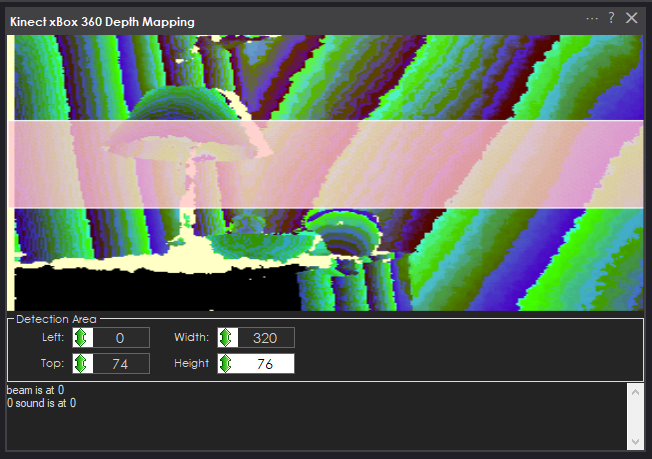 To Do
- additional testing to verify distance from point cloud is calculated correctly
- compensate for distance with camera angle
- add variables (min, max depth & sound direction)
- move detect rectangle into config menu