How to add the AR Parrot Drone Movement robot skill
Load the most recent release of ARC (Get ARC).
Press the Project tab from the top menu bar in ARC.
Press Add Robot Skill from the button ribbon bar in ARC.
Choose the Movement Panels category tab.
Press the AR Parrot Drone Movement icon to add the robot skill to your project.
Don't have a robot yet?
Follow the Getting Started Guide to build a robot and use the AR Parrot Drone Movement robot skill.
How to use the AR Parrot Drone Movement robot skill
The AR Drone Movement Panel allows control of an AR Parrot Drone Quadcopter v1 and v2.
The A and Z keys are used for Up and Down when using the keyboard mode. The Arrow keys are used to move the robot Forward, Reverse, Rotate Left, and Rotate Right
ARC software enables speech recognition, joystick control, Wii control, web control, and camera tracking - tracking faces, colors, motion, and glyphs.
Video Device
As mentioned in the Camera Device Manual, the AR Parrot Drone Movement Panel must be added to the project, configured (select the drone version), and connected to the drone (wifi) for the video to work on the Camera Device.
The Camera Device control can be added to your project, and the Custom may be selected as a video device. If the Custom video device is selected, it will receive the AR Parrot Drone Movement Panel video feed.
Specify AR Drone Version
Before the movement panel connects to the drone, you must configure the AR Parrot Drone Version in the configure menu.
Augmented Reality Example
DJ Sures is flying an AR Parrot Drone with a Vuzix VR headset.
Note:
Synthiam is not a manufacturer of this third-party hardware device. Synthiam is not responsible for the operation of this third-party device. For operational questions, it's best to consult the instruction manual for operational instructions.
Video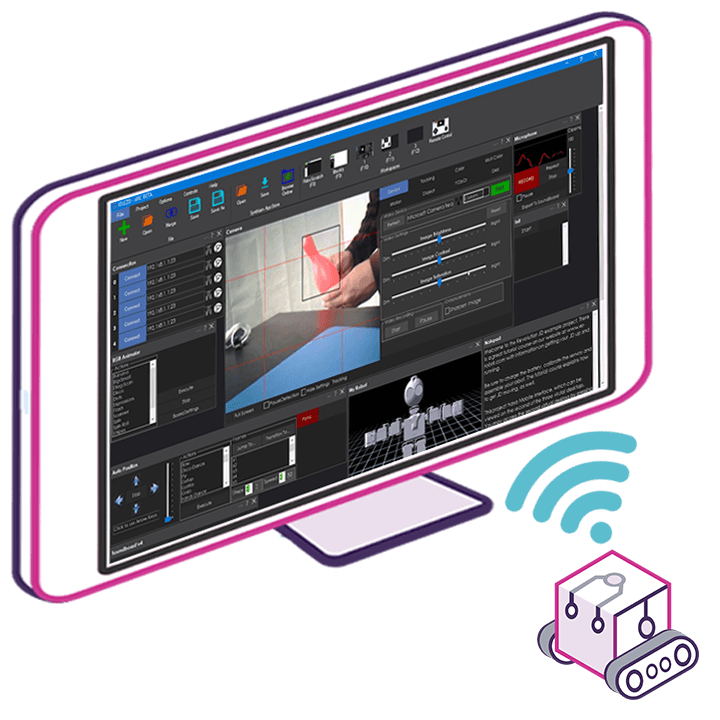 Upgrade to ARC Pro
Get access to the latest features and updates with ARC Early Access edition. You'll have everything that's needed to unleash your robot's potential!