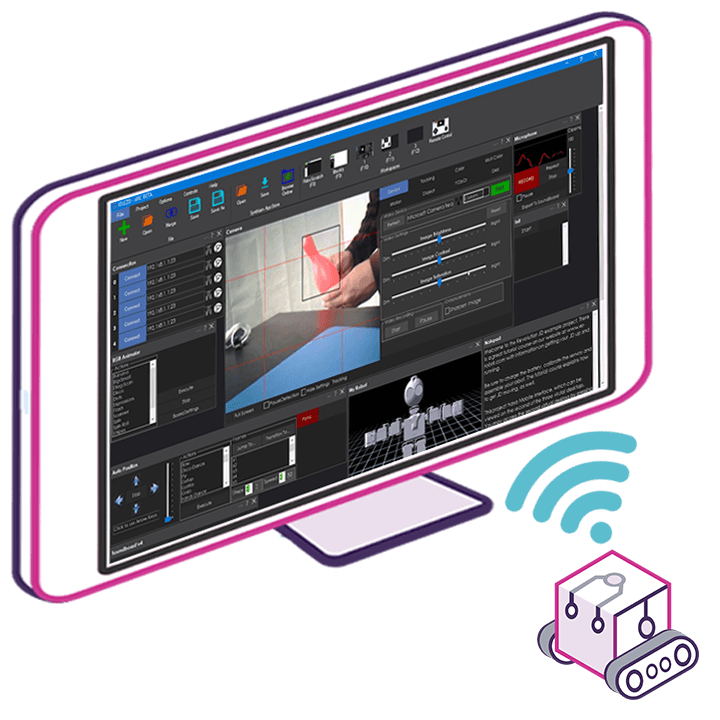 Upgrade to ARC Pro
Synthiam ARC Pro is a cool new tool that will help unleash your creativity with programming robots in just seconds!
How to add the Cognitive Vision robot skill
Load the most recent release of ARC (Get ARC).
Press the Project tab from the top menu bar in ARC.
Press Add Robot Skill from the button ribbon bar in ARC.
Choose the Camera category tab.
Press the Cognitive Vision icon to add the robot skill to your project.
Don't have a robot yet?
Follow the Getting Started Guide to build a robot and use the Cognitive Vision robot skill.
How to use the Cognitive Vision robot skill
Use the Microsoft Cognitive Computer Vision cloud service to describe or read text in images. The images come from the Camera Device added to the project. This plugin requires an internet connect. If your are using a WiFi enabled robot controller (such as Synthiam EZ-B v4 or IoTiny), lease consult their manualsto configure WiFi client mode or add a second USB WiFi adapter from this tutorial.
Details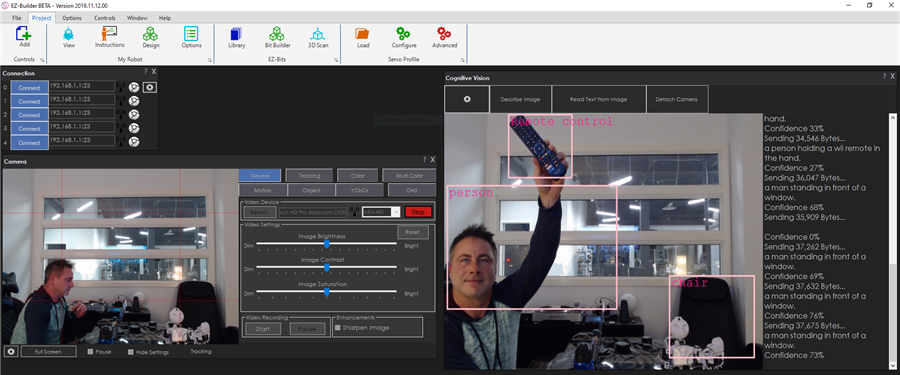 The behavior control will detect objects using cognitive machine learning. The robot skill will analyze the image, and each detected object will be stored in variable arrays—the width, height, location, and description of each object. The robot skill will also analyze the image for adult content. Use the Variable Watcher to view the detected details in real-time.
Educational Tutorial
This educational tutorial for using the Cognitive Vision behavior control was created by The Robot Program by Synthiam . This same procedure can be executed on any robot with a camera, or PC with a USB Camera.
What Can You Do?
An easy example on how to use this control is to add this simple line of code to the control config. The code will speak out of the PC speaker what the camera sees. Here's a sample project: testvision.EZB
Demo
DJ Sures from Synthiam created this demo using an Synthiam JD by combining this Cognitive Vision behavior control, Pandora Bot and speech recognition. He was able to have conversations with the robot, which is quite entertaining!
You will need a Camera Device and this plugin added to the project. It would look like this...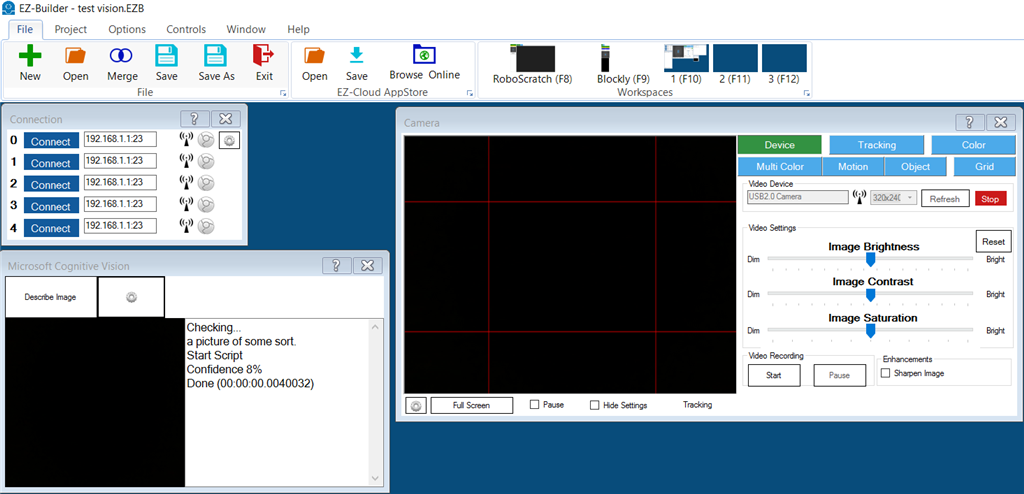 And add this simple line of code to the plugin configuration...

say("I am " + $VisionConfidence + " percent certain that i see " + $VisionDescription)

Limited Daily Quota
This robot skill uses a shared license key with Microsoft that enables ARC users to experiment and demo this robot skill. The shared license key provides a daily quota for ARC Pro users of 500 requests per day. Because this robot skill uses a 3rd party service that costs Synthiam per transaction, the daily quota is designed not to exceed our spending limit. If your application requires a higher daily quota, we will provide a robot skill that allows specifying your license key to pay Microsoft service directly. Contact Us for more information.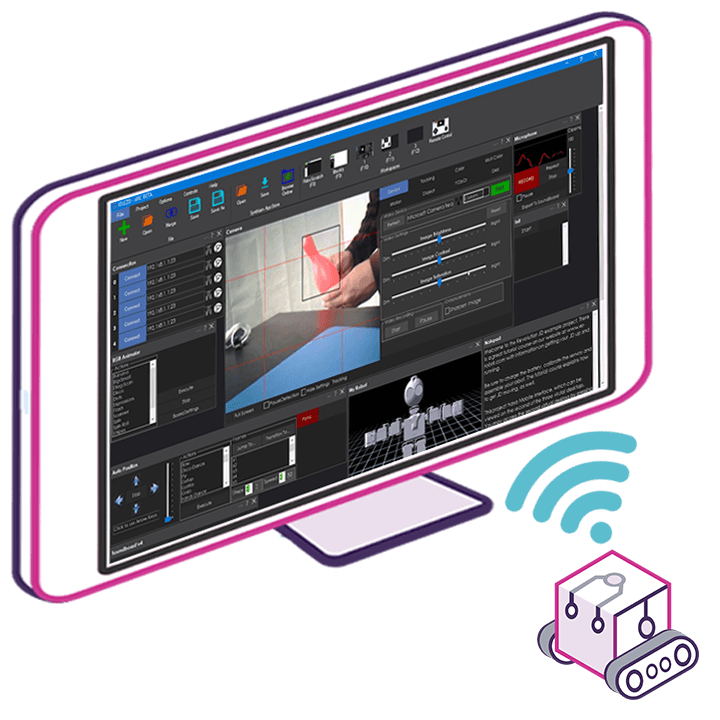 Upgrade to ARC Pro
ARC Early Access will give you immediate updates and new features needed to unleash your robot's potential!