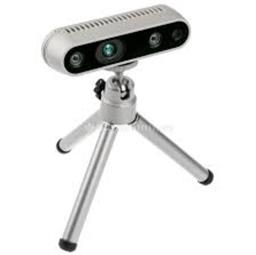 Intel Realsense D435i
Connect the D435i Intel Realsense depth cameras to the ARC navigation messaging system (NMS) for distance detection and mapping.
+

How To Add This Control To Your Project

(Click to Expand)
Make sure you have the latest version of ARC installed.
Select the Get button in this page to download the archive file.
Double click the downloaded archive file to execute installer.
The installer will add this control to ARC.
Load ARC and press the Project -> Add Control button from the menu.
Choose the Navigation category tab.
Press the Intel Realsense D435i icon to add the control to your project.
Manual
Connect the D435i Intel Realsense camera to the ARC Navigation Messaging System (NMS) for distance detection and mapping. This should also work with other Intel RealSense depth camera models because the FOV and parameters are used from the device.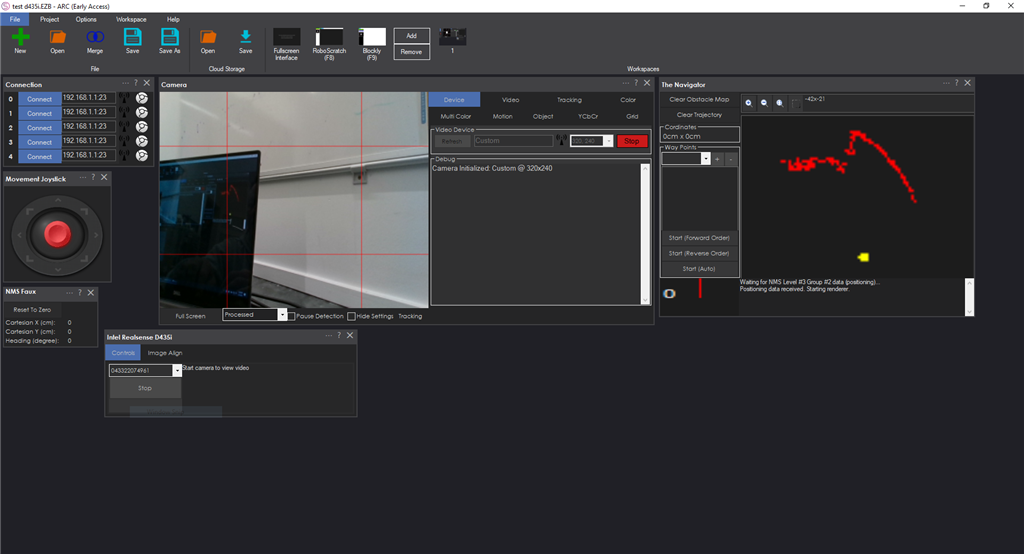 Main Screen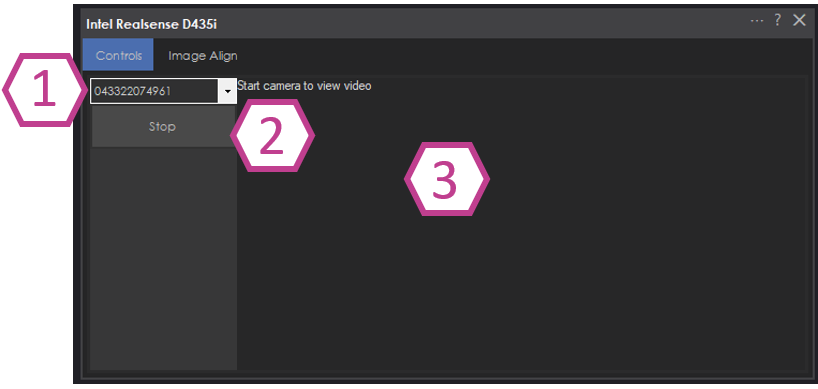 1) Select the device by the serial number. This allows multiple Intel Realsense devices to be added to a project.
2) START/STOP button to connect that connects to the RealSense device.
3) Log window for status and errors.
Image Align
The Image Align tab allows selecting the area of the image that you wish to detect for the point-cloud. For example, having the detection too low will result in detecting the floor at a close distance. Ideally, set the bar high enough to avoid detecting the floor.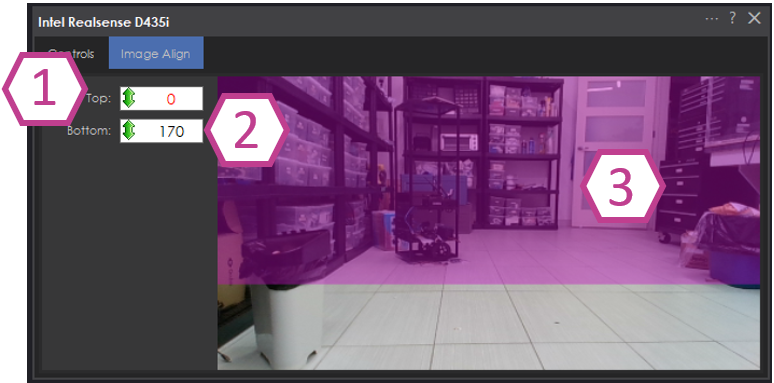 1) Adjust the top of the detected image range.
2) Adjust the bottom of the detected image range.
3) detected image range is highlighted in purple.
Variables
This skill will create 4 global variables that can be referenced by scripts.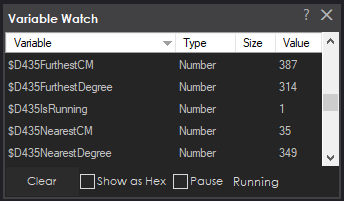 $D435IsRunning
 - status of the D435 robot skill if it is connected or not to the sensor.
$D435FurthestDistanceCM
 - furthest distance detected
$D435FurthestDistanceDegree
 - furthest degree of the furthest distance CM variable.
$D435NearestDistanceCM
- nearest distance detected
$D435NearestDistanceDegree
- nearest degree of the nearest distance CM variable.
ARC Navigation Messaging System
This skill is part of the
ARC
navigation messaging system. It is encouraged to read more about the messaging system to understand available skills
HERE
. This skill is in level #3 group #1 of in the diagram below. This skill contributes telemetry positioning to the cartesian positioning channel of the NMS. Combining this skill with Level #3 Group #2 skills for obstacle avoidance. And for Level #1, The Navigator works well.