Powerful AIML2 chatbot client for ARC using the Bot Libre opensource cloud service
How to add the Bot Libre robot skill
Load the most recent release of ARC (Get ARC).
Press the Project tab from the top menu bar in ARC.
Press Add Robot Skill from the button ribbon bar in ARC.
Choose the Artificial Intelligence category tab.
Press the Bot Libre icon to add the robot skill to your project.
Don't have a robot yet?
Follow the Getting Started Guide to build a robot and use the Bot Libre robot skill.
How to use the Bot Libre robot skill
AIML2 chatbot client for
ARC
using the Bot Libre free open source cloud service. Bot Libre lets anyone create a chatbot for their robot with unique and customizable personalities.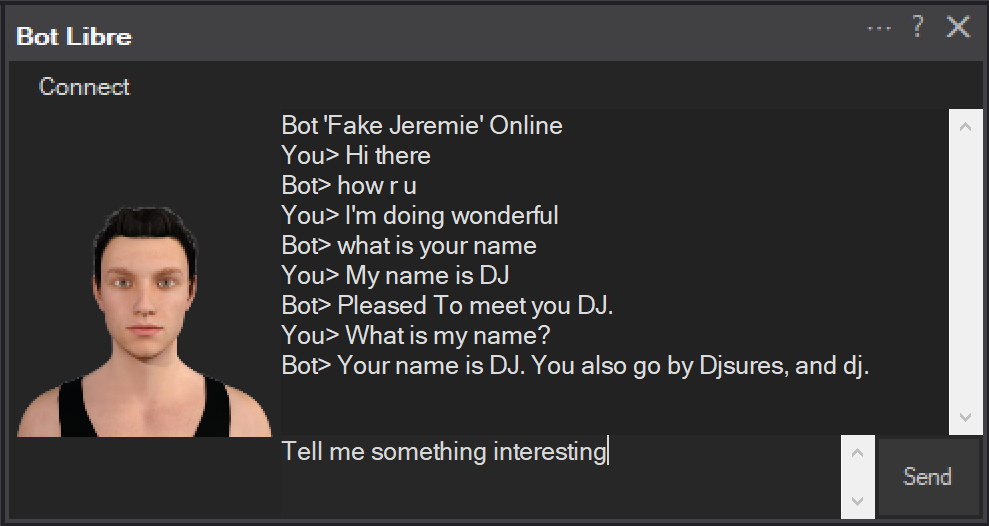 Get Started
1) Visit 
https://botlibre.com
2) Press Sign Up (don't worry it's free)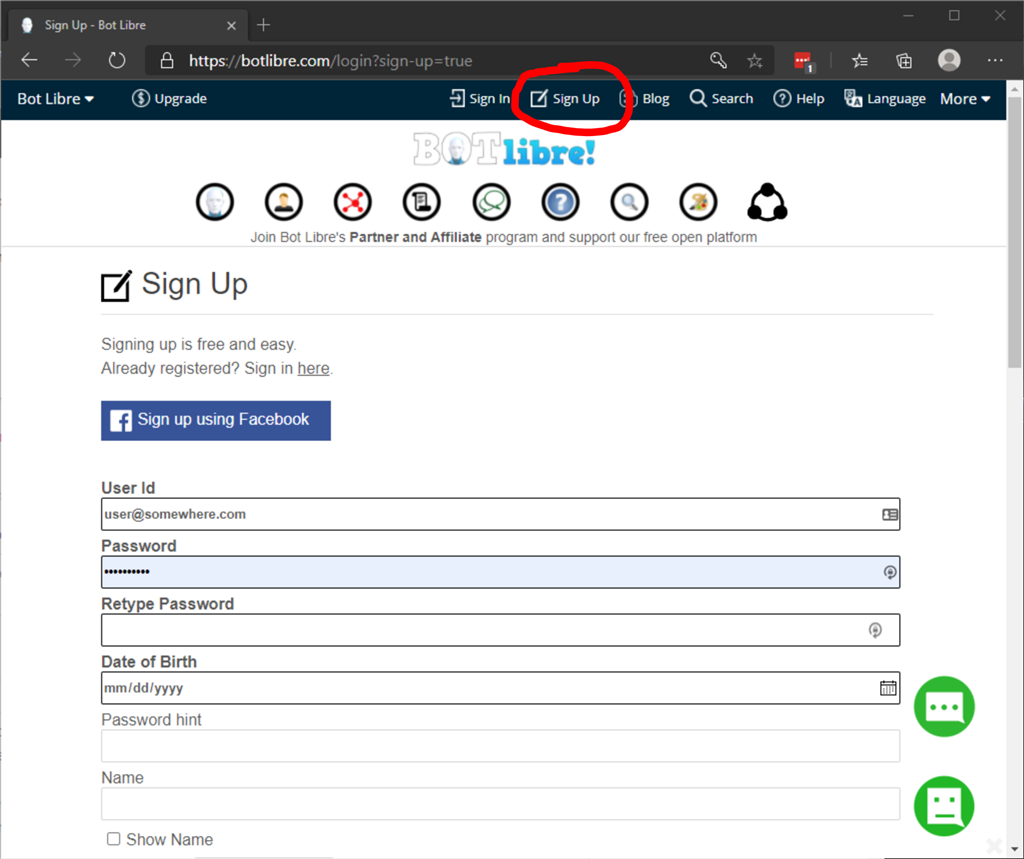 3) Verify the email that Bot Libre will send to you. This email verification must be done in order for the API calls to work, otherwise you will receive an error when using this robot skill.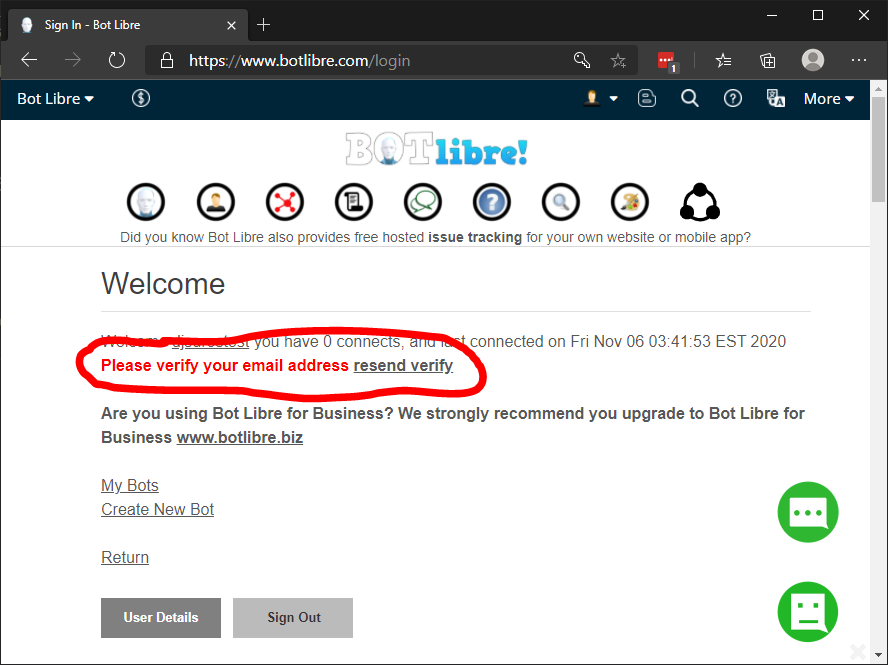 4) Activate the API by obtaining an "
Application ID
" in Bot Libre's "
User Settings
". Click User Settings from the top menu of the website under your username. Then press the "
Obtain
" next to Application ID. This step is also required for the API calls of the
robot skill
to work.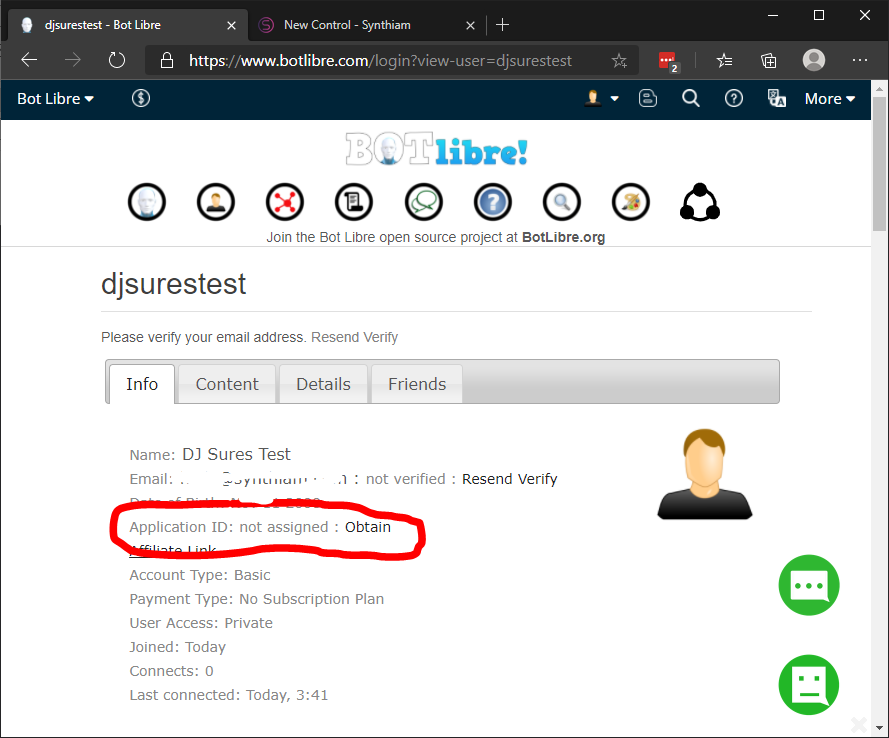 5) Press the
BOTS
icon and
New Bot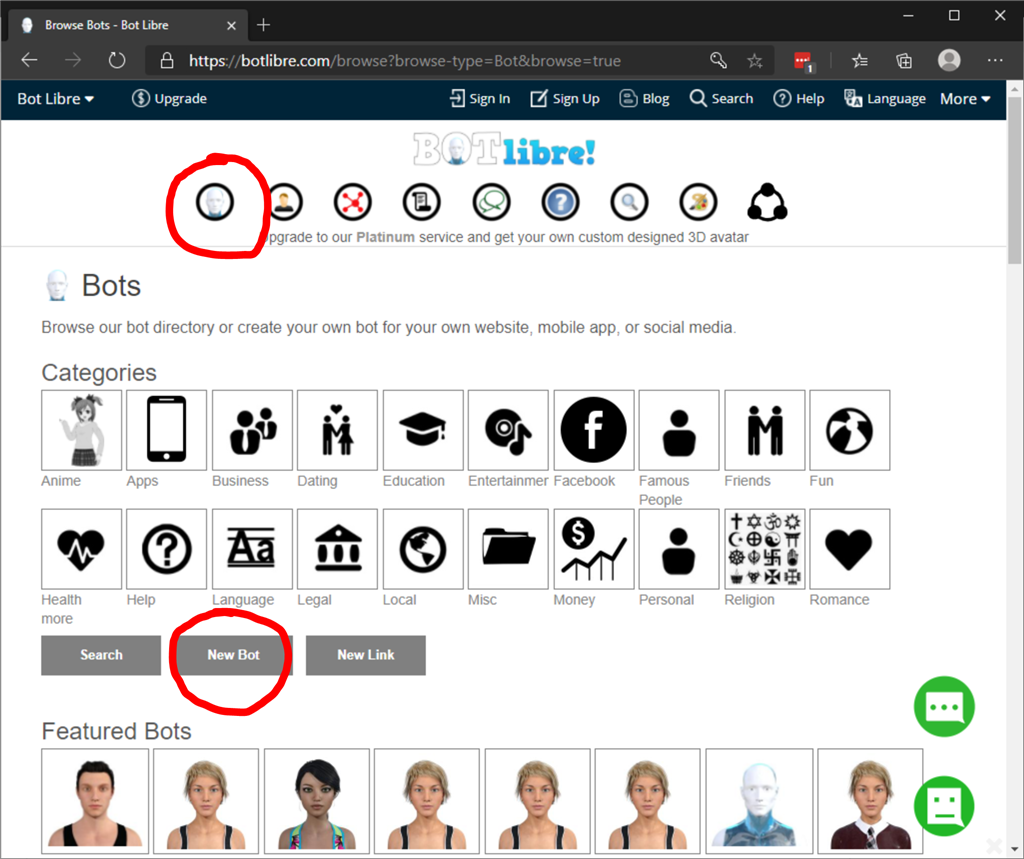 6) Give your bot a name and select it to be built off an existing bot. It's best to make your bot private as well using the checkbox for Private.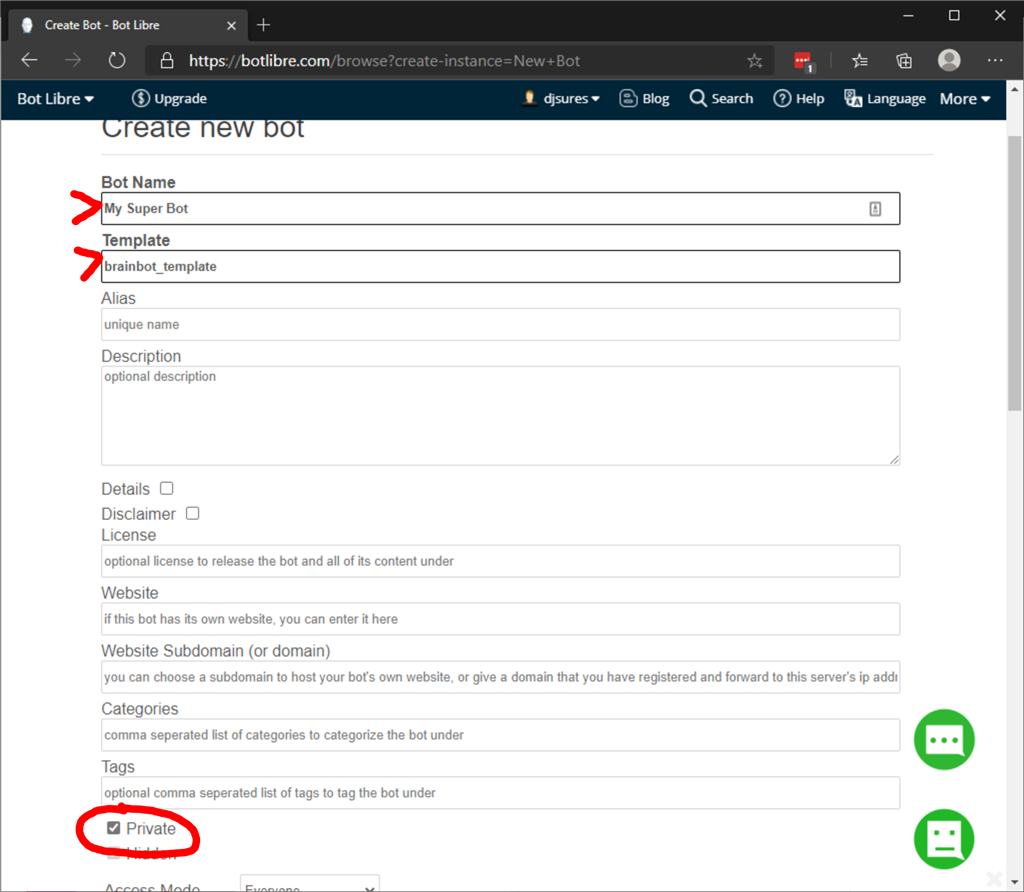 Using in ARC
In arc, you will enter the username and password of the
botlibre.com
website in the config window. Then, press the Refresh Bot List button and select the bot you wish to use. Your bot will only display in
Private
if it is marked as private when it was created on bot libre's website. Otherwise, you can revisit
botlibre.com
and edit the bot to set it as private.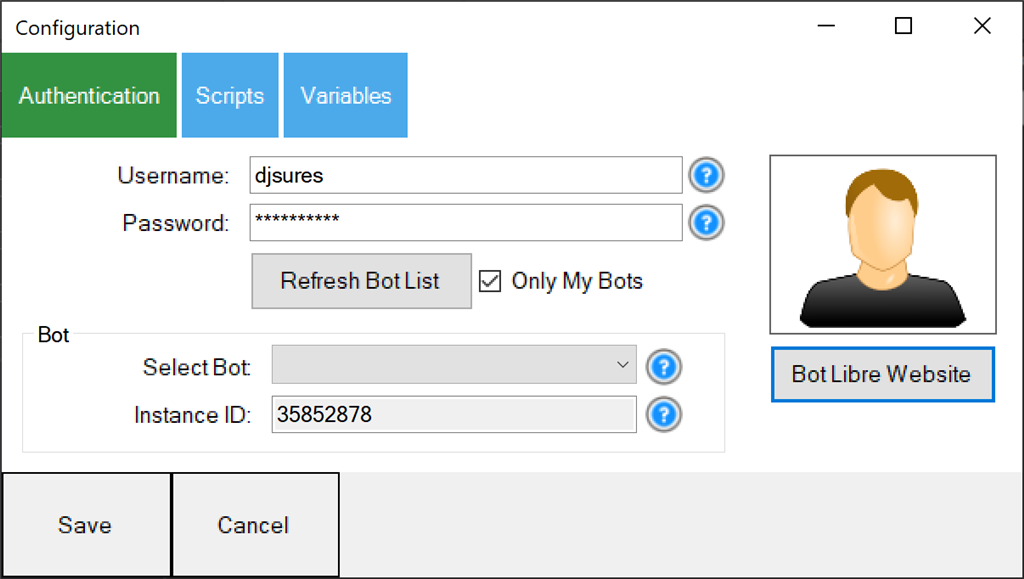 TO DO
- add option to play the audio generated from the bot
- parse response for [ scripts ] to display embedded scripts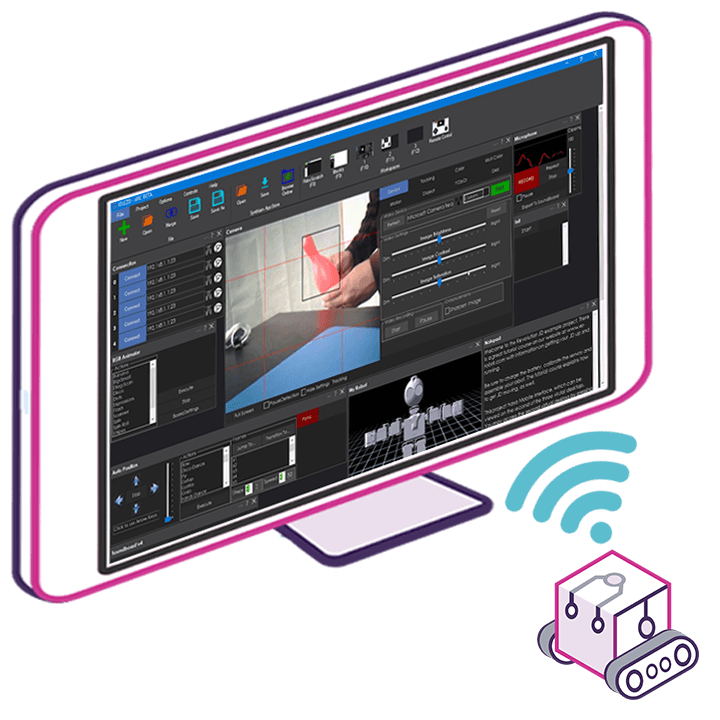 Upgrade to ARC Pro
Your robot can be more than a simple automated machine with the power of ARC Pro!