Overview

Adc

Artificial Intelligence

Audio

Camera

Digital

Games

General

Gps

Graphs

Hbridge

I2c

Infrared Distance

Machine Learning

Misc

Mobile

Navigation

Pwm

Rafiki

Scripting

Servo

Third Party Robots

Touch Tablet

Ultrasonic Distance

Virtual Reality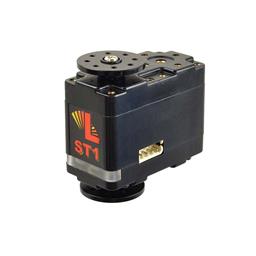 How To Add This Control To Your Project
Make sure you have the latest version of EZ-Builder installed.
Select the Install button below to download the archive file.
Double click the downloaded archive file to execute installer.
The installer will add this control to EZ-Builder.
Load EZ-Builder and press the Project -> Add Control button from the menu.
Choose the Servo category tab.
Press the Lynxmotion Smart Servos icon to add the control to your project.
The Lynxmotion Smart Servos (LSS) are compact, modular actuators which were designed to be an evolution of the standard servo for use in multi degree-of-freedom robots, animatronics, custom robot projects and more.

The servos form the core modules of the next generation Lynxmotion servo Erector Set (S.E.S.) and a wide variety of modular brackets, mechanics and electronics have been designed around them. "Smart" means there is sensor feedback for Position, built-in safety features.

The LSS (LynxMotion Smart Servos) include a servo cable that supports TX and RX which connects directly to an Arduino or EZ-B v4 with Hardware UARTs. This means you can read servo positions in the Auto Position control or through script. The simplicity of the cable and servos makes it very easy to connect and begin using right away.


EZ-Script Commands
There are a number of EZ-Script commands added with this control. The commands are as follows...


Quote:


GetLSSTemp(ServoPort)
Returns the temp of the specified servo

GetLSSLoadDir(ServoPort)
Returns the direction of load on the specified servo

GetLSSLoad(ServoPort)
Returns the load of the specified servo

GetLSSPing(ServoPort)
Returns a ping response if the servo exists. Otherwise, returns false