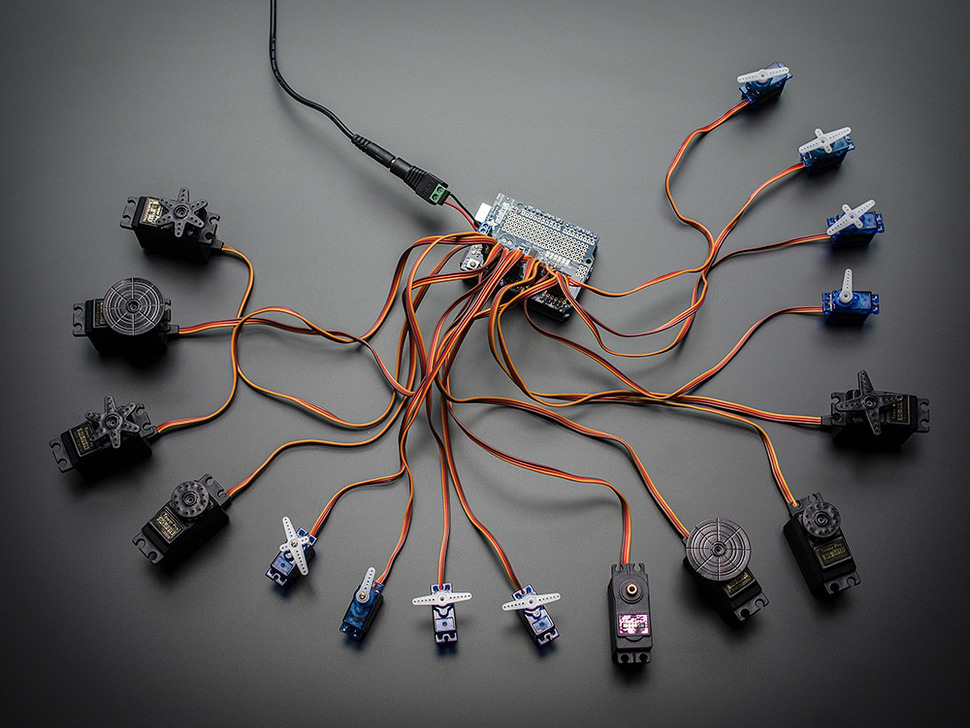 You want to make a cool Arduino robot with EZ-Builder? Maybe a hexapod walker, or a piece of art with a lot of moving parts. This is Adafruit's popular PWM/Servo Breakout that works with any Arduino that uses shields: Uno, Leo, Mega, or ADK.
We recommend using the Uno, because it is compact and combined with this shield, provides a ton of I/O. If you require more than 16 servos, we also recommend the EZ-Robot EZ-B v4.
The UNO can be programmed with the EZ-B firmware for a variety of capabilities when connected to EZ-Builder. The tutorial to program the EZ-B firmware can be found HERE. This hardware was added to EZ-Builder in this beta release and newer.
Download Firmware Sourcecode