3. Vision
Robots with cameras provide several navigation, tracking and interactive benefits. The ARC software includes a camera device robot skill that connects to a WiFi or USB camera or video capture device. Built into ARC are tracking types for object, colors, motions, glyphs, faces and more.
Which ever camera is selected for the robot, add the ARC Camera Device Robot Skill.
Once the camera device skill is added to the project, view the collection of machine vision related skills by clicking here.
Wired USB Camera
Connects directly to a computer with a USB cable. This type of camera can only be used in an embedded computer configuration. This is because the USB cable will tether the camera to the PC.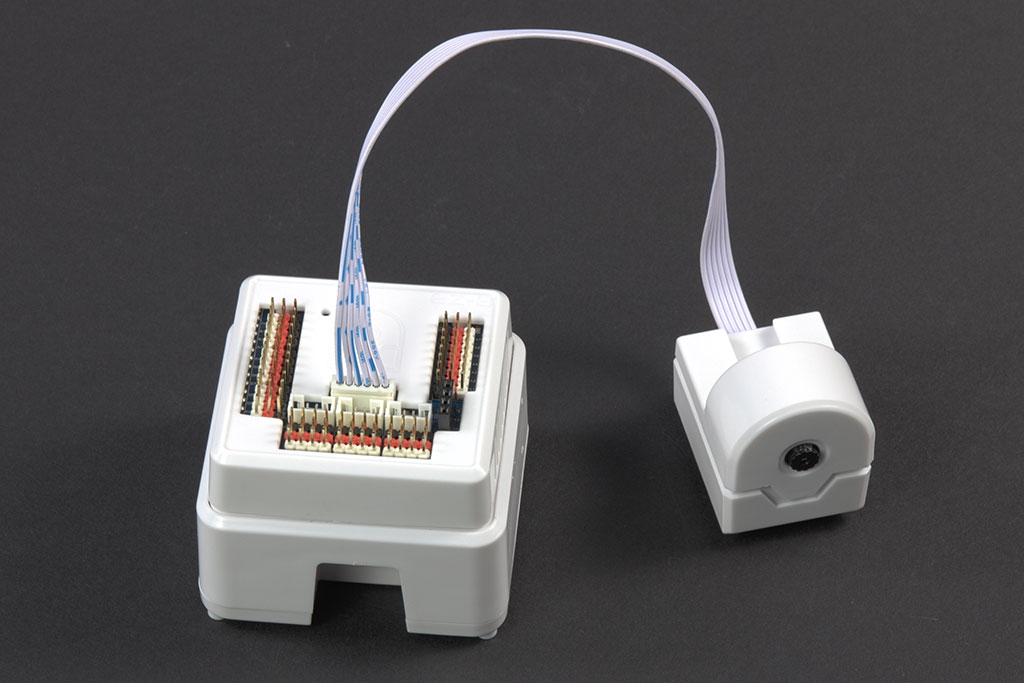 Wireless Camera
Connects wirelessly to a PC/SBC over a WiFi connection. Generally, this approach is only used in remote computer configurations. Not many I/O controllers support a WiFi wireless camera transmission due to latency and technical challenges. For a wireless camera application, the most popular are the EZ-Robot EZ-B v4 or IoTiny I/O controllers.