EZB-V4 Battery / A/C Adapter Usage
Hello everyone, 

Have a power question and any advice with this is appreciated. I've searched the forums but haven't quite found a thread that answers my questions.

I'm building a service bot that stands 5'8 running 2 servos for the Head, 5-6 for each arm and gripper, 2 -4 Led's For eyes, an el-wire ring in the chest around the speaker, and two 12v (max) motors for the base wheels running through a motor controller connected to the ezb.

I've been using the battery pack provided with the developer kit with rechargeable AA's in the provided battery pack but it's already insufficient and I haven't even added the arms yet. Dies within 20 minutes at best. I've seen LiPo recommendations but this is what I'm looking for: 

what batteries are are you running? 
How much are you operating off of them (device wise) and how much longevity do you get?
are there any ac adapters on the market that you've been able to use for larger projects that can allow you to bypass batteries all together during prototyping? Anyone have experience using automotive SLA's regulated down to work with the EZB? Overall I'm looking for the best way to keep my bot powered for the longest amount of time weather it involve a teathered electrical connection or rechargeable and wireless. It's a front I'm fuzzy on and could use advice with so I don't accidentally burn out hundreds of dollars in equipment and components.
---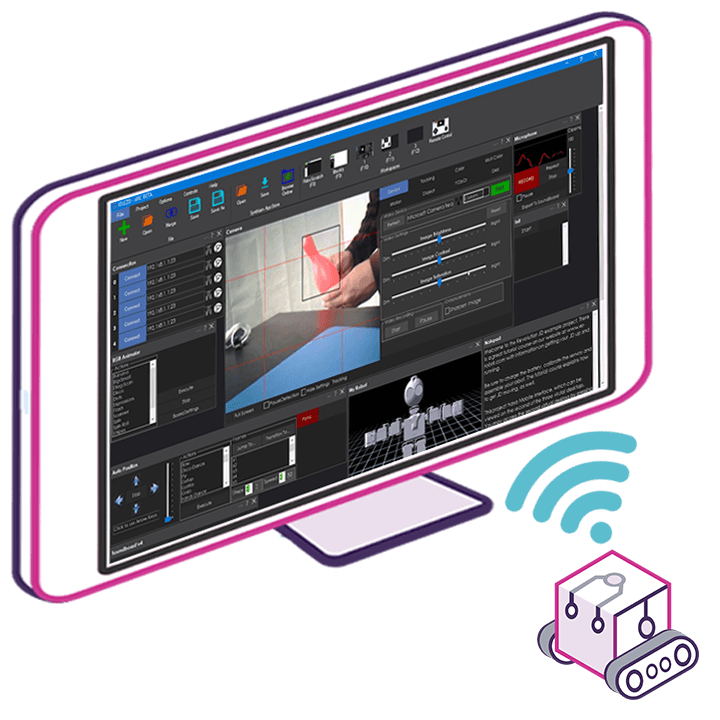 Upgrade to ARC Pro
Experience the latest features and updates. You'll have everything that is needed to unleash your robot's potential.