How to add the EZ-B Connections robot skill
Load the most recent release of ARC (Get ARC).
Press the Project tab from the top menu bar in ARC.
Press Add Robot Skill from the button ribbon bar in ARC.
Choose the Communication category tab.
Press the EZ-B Connections icon to add the robot skill to your project.
Don't have a robot yet?
Follow the Getting Started Guide to build a robot and use the EZ-B Connections robot skill.
How to use the EZ-B Connections robot skill
This skill allows you to add up to 255 additional EZ-B I/O controllers to the project to the five offered in the connection control. To learn more about EZ-B connections, see the
Connection skill page
.
Main Window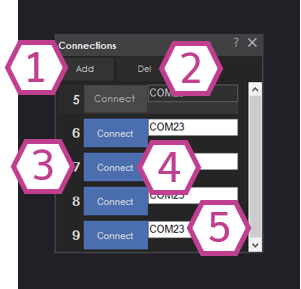 1. Add Button
This button adds more connections (up to index #255).
2. Delete Button
This button removes connections starting from the highest index number.
3. Connection Number
This column displays the number for each connection (5 to 255).
4. Connect Button
Once the COM port or IP address is entered for the desired EZ-B device, press these buttons to connect it (them) to ARC.
5. Device Address or Port Drop-down
These drop-downs are for selecting the address or COM pot of the desired EZ-B device that you would like to connect to.
Videos
Requirements
One or more EZ-B I/O controllers.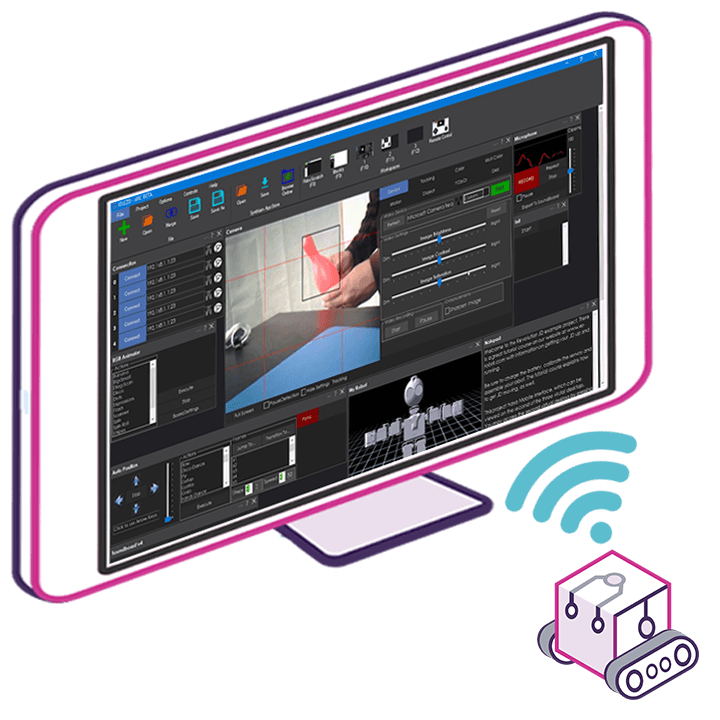 Upgrade to ARC Pro
Your robot can be more than a simple automated machine with the power of ARC Pro!