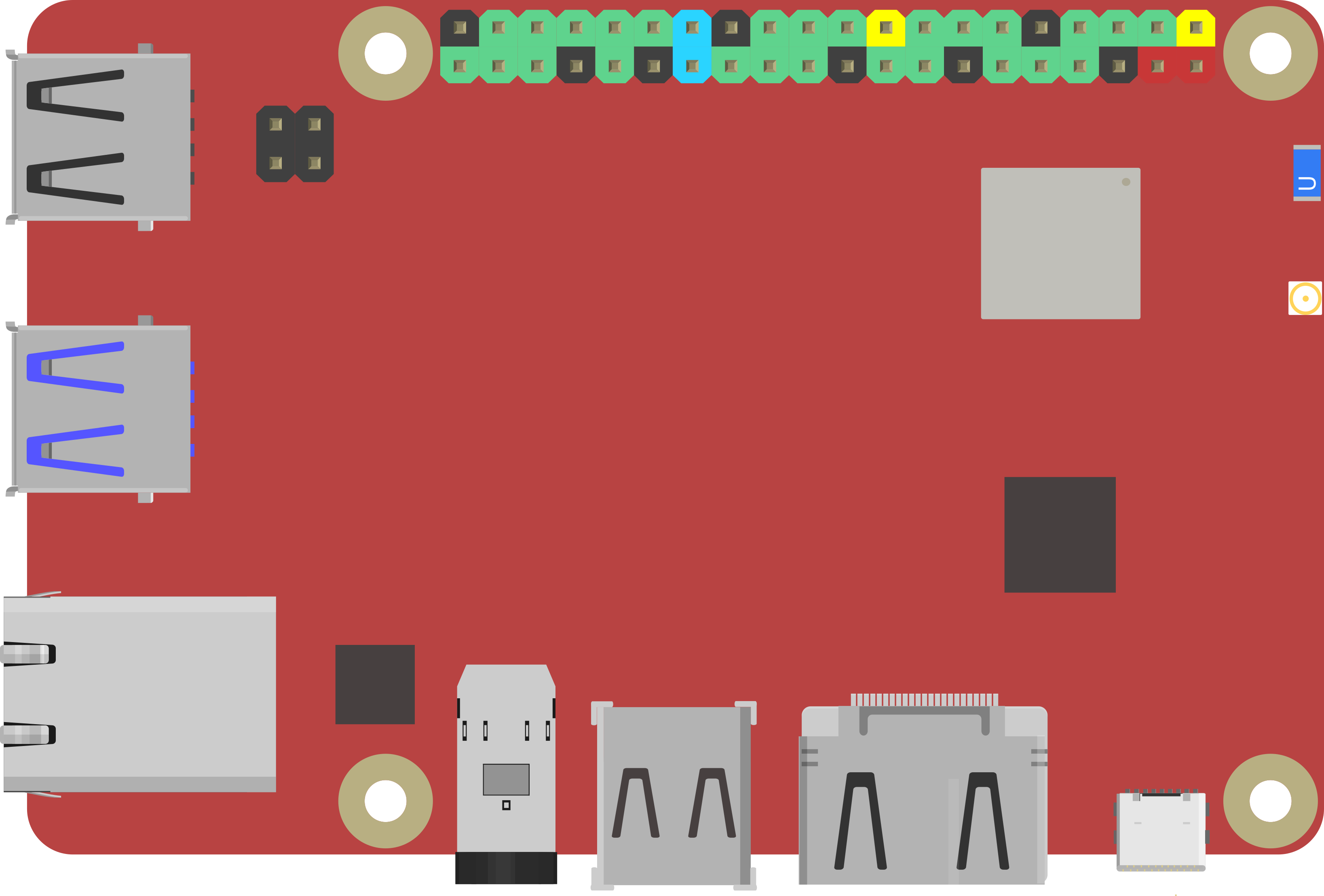 Rock Pi X
Connection Type
Wi-Fi / USB
The most bang for your buck with embedded computing! This is probably the most impressive single board computers (SBC's) that we've experienced for the price. This is similar to the Up Board and LattePanda, but more affordable.
Because this board is running Microsoft Windows, it can also run ARC directly. There is an audio jack for speakers and an HDMI for video.
ROCK Pi X is the first X86 SBC(Single Board Computer) by Radxa. It can run Windows and ARC. ROCK Pi X features...
Intel Cherry Trail quad core processor Z8350
64bit dual channel 1866Mb/s LPDDR3
up to 4K@30 HDMI Video
3.5mm audio jack with mic
802.11 ac Wi-Fi
Bluetooth 4.2
USB Port
GbE LAN
40-pin color expansion header
Realtime clock
USB PD and QC powering
ROCK Pi X comes in two models, Model A and Model B, each model has 1GB, 2GB or 4GB ram options. for detailed difference of Model A and Model B, please check Specifications.
This comparison chart, done by our friends at Explaining Computers says it all...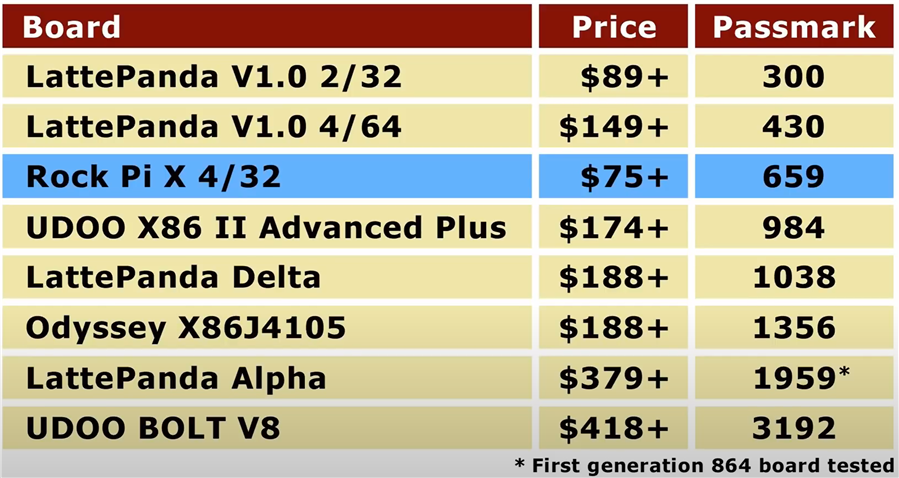 Installation Tips & Performance
We have a guide in the Support section that includes steps on freeing storage space and increasing performance of robot computers, such as single board computers. View the instructions HERE.