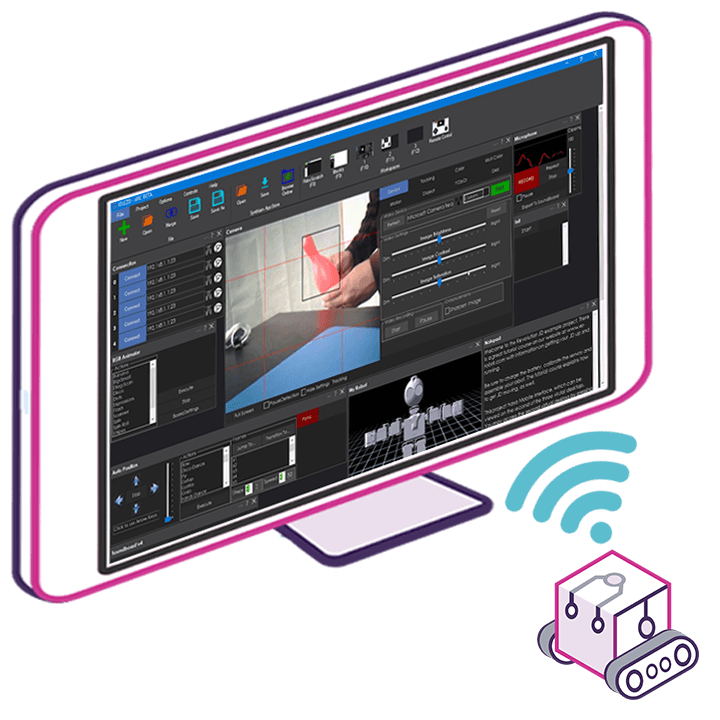 Upgrade to ARC Pro
ARC Early Access will give you immediate updates and new features needed to unleash your robot's potential!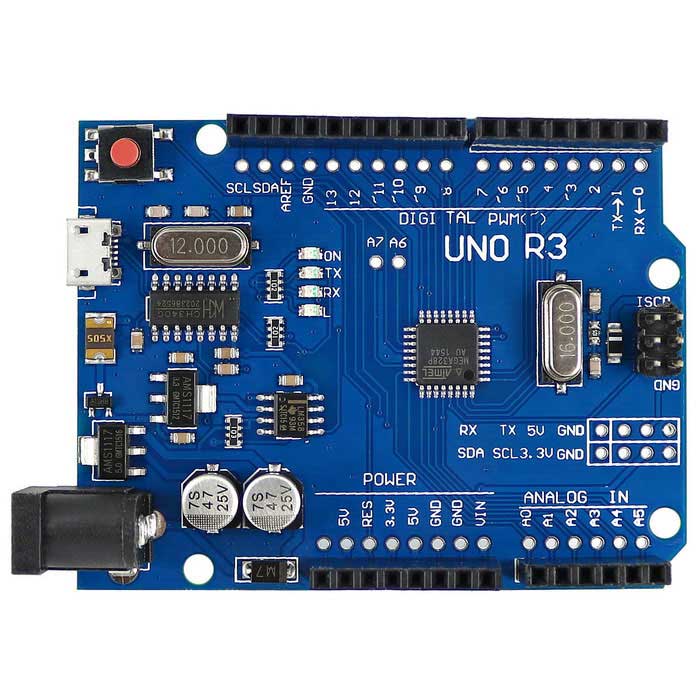 Arduino Genuino Uno by Arduino
---
Arduino Uno is a microcontroller board based on the ATmega328P and one of the most popular Arduino models. It has 14 digital input/output pins (of which 6 can be used as PWM outputs), 6 analog inputs, a 16 MHz quartz crystal, a USB connection, a power jack, an ICSP header and a reset button.
The UNO can be programmed with the EZB firmware for a variety of capabilities when connected to ARC. The tutorial to program the EZB firmware can be found HERE. This hardware was added to ARC in this beta release and newer.
Download Firmware Sourcecode
DJ's Standard UNO v1 Firmware Sourcecode (Feb 4, 2019)
DJ's UNO Firmware with Wheel Encoder Counter (Feb 8, 2019).... uses THIS skill.

| Board | PWM Pins | PWM Frequency |
| --- | --- | --- |
| Uno, Nano, Mini | 3, 5, 6, 9, 10, 11 | 490 Hz (pins 5 and 6: 980 Hz) |
| Mega | 2 - 13, 44 - 46 | 490 Hz (pins 4 and 13: 980 Hz) |
| Leonardo, Micro, Yún | 3, 5, 6, 9, 10, 11, 13 | 490 Hz (pins 3 and 11: 980 Hz) |
| Uno WiFi Rev2, Nano Every | 3, 5, 6, 9, 10 | 976 Hz |
| MKR boards * | 0 - 8, 10, A3, A4 | 732 Hz |
| MKR1000 WiFi * | 0 - 8, 10, 11, A3, A4 | 732 Hz |
| Zero * | 3 - 13, A0, A1 | 732 Hz |
| Nano 33 IoT * | 2, 3, 5, 6, 9 - 12, A2, A3, A5 | 732 Hz |
| Nano 33 BLE/BLE Sense | 1 - 13, A0 - A7 | 500 Hz |
| Due ** | 2-13 | 1000 Hz |
| 101 | 3, 5, 6, 9 | pins 3 and 9: 490 Hz, pins 5 and 6: 980 Hz |