Behavior Control
This control is developed by:
Created
Updated
Help Index
Overview

Adc

Artificial Intelligence

Audio

Camera

Digital

Games

General

Gps

Graphs

Hbridge

I2c

Infrared Distance

Misc

Mobile

Navigation

Pwm

Rafiki

Scripting

Servo

Third Party Robots

Touch Tablet

Ultrasonic Distance

Virtual Reality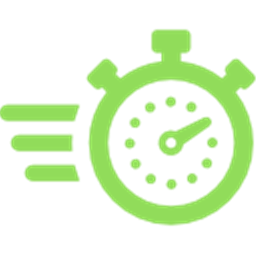 How To Download and Use This Control
Make sure you have the latest version of EZ-Builder installed.
Select Download This Control button below to download the file.
Double click the downloaded file to open it.
The installer will automatically add this control to EZ-Builder.
Download This Control
This plugin allows recording and playing servo movements. Trigger the recordings using ControlCommand() from scripts.

Realistic Motions
For realistic motion recordings, we recommend creating the recordings with the servo Pad Control. Find more information about the servo Pad here: http://www.ez-robot.com/Tutorials/Help.aspx?id=150

Recording
You can store multiple recordings in this plugin. Each can be given a unique name that allows the recordings to be differentiated - click on the name to rename a recording. Pressing the Add button will append a new recording instance to the list. You may re-record over existing recordings as well. Press the Record button, which will set the instance to begin recording at the first servo movement.

Playback
Individual or multiple recordings can be played back manually by pressing the Play button. Programmatically, you can play recordings using ezscript or Blockly. In Blockly, select the recording from the ControlCommand() block located under Utility. With ezscript, the Cheat Sheet shows the ControlCommand() for starting and stopping the playback of each recording.

Variable
There is a variable that returns the status of the playback of recordings. If a recording is being played back, the variable $IsServoRecorderRunning will be true. You can wait for a playback to complete by using WaitFor(). See this example code below, which will run Test 1, Test 2 and Test 3 recordings one after another. The WaitFor() will wait to see when the recording has completed, and the Sleep(100) is merely to ensure the recording has started before checking the variable. The sleep(100) is most likely not required, and my tests without it worked - but I put it in for safe practice. Test in your application to see if it's required as well, it may not be.


Code:
print("Playing test 1")

ControlCommand("Servo Recorder", Play, "test 1")

# Wait a short while to ensure record is running
sleep(100)

# Wait for the recorder to stop running
waitfor($IsServoRecorderRunning = false)

print("Playing test 2")

ControlCommand("Servo Recorder", Play, "test 2")

# Wait a short while to ensure record is running
sleep(100)

# Wait for the recorder to stop running
waitfor($IsServoRecorderRunning = false)

print("Playing test 3")

ControlCommand("Servo Recorder", Play, "test 3")

# Wait a short while to ensure record is running
sleep(100)

# Wait for the recorder to stop running
waitfor($IsServoRecorderRunning = false)