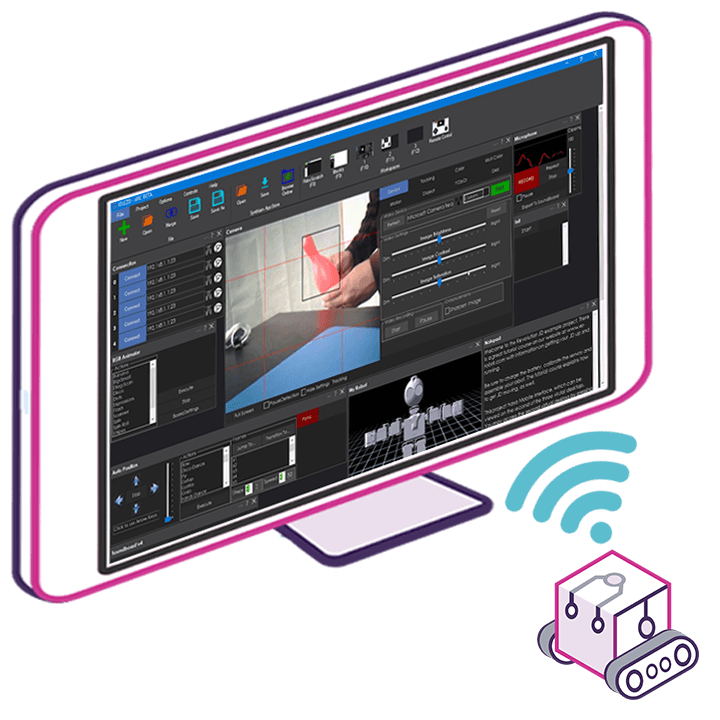 Upgrade to ARC Pro
Harnessing the power of ARC Pro, your robot can be more than just a simple automated machine.
My Robot
The My Robot menu category is a specific option for the robot project. These include 3D design files, 3D instructions, and project properties.

View
Add a robot skill that displays the current 3D designed robot. Robots can be designed to include the CAD files with a project using the Design button in this menu category.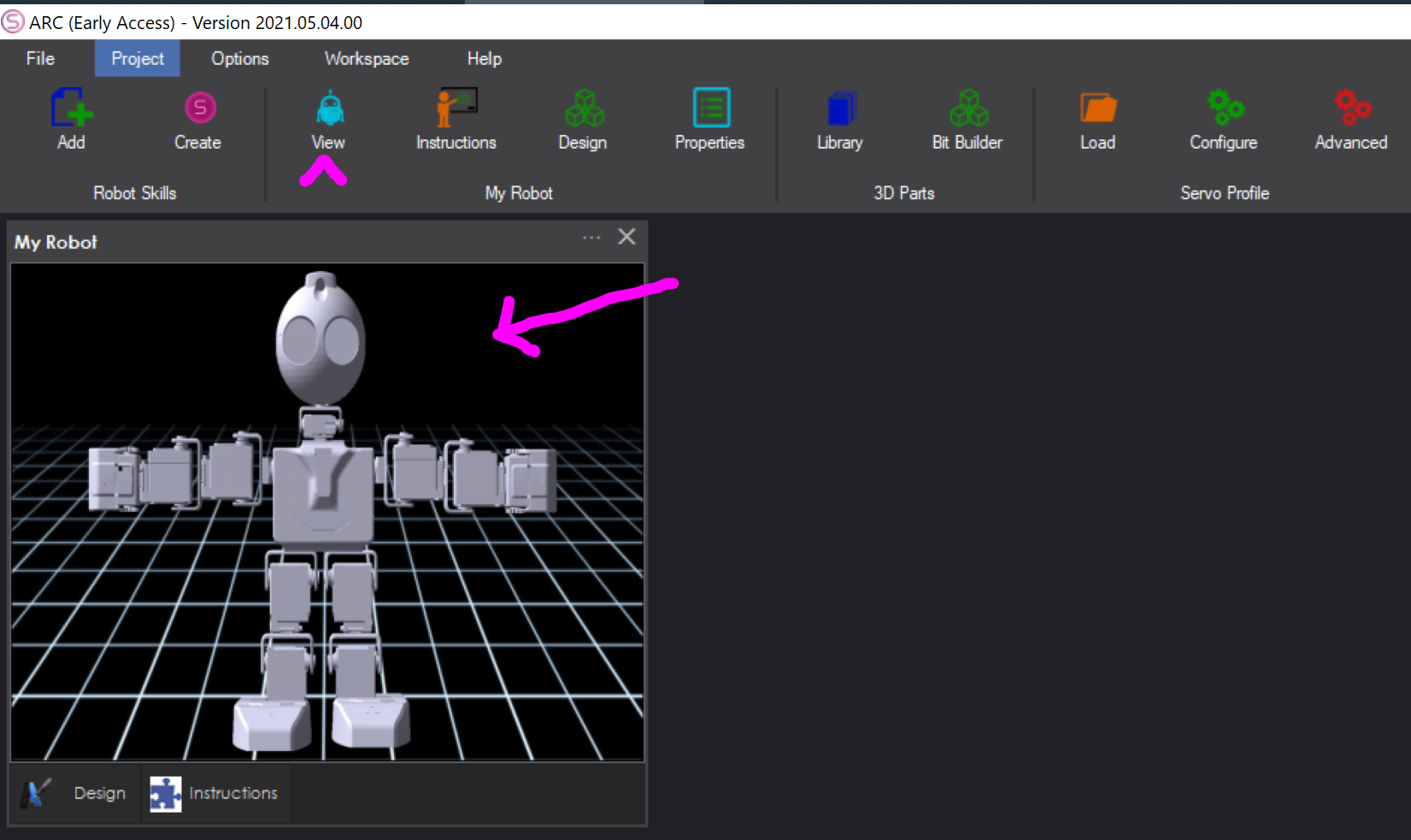 Instructions
Open a full-screen window that displays the automated instructions to assemble the robot using the 3D CAD files.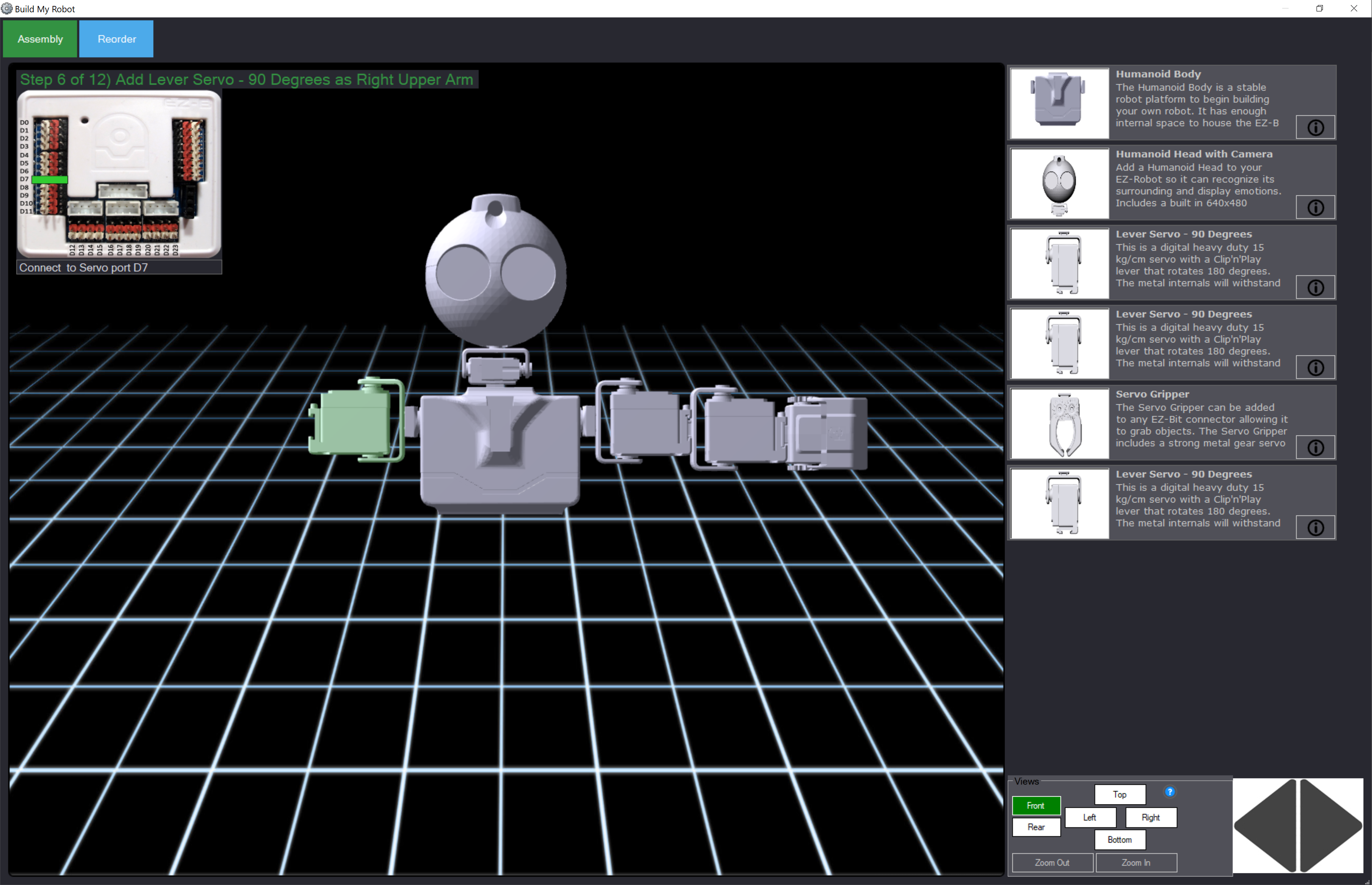 Design
Use this menu option to design or modify a robot with 3D CAD files. This is how you build a robot to be displayed in the instructions to be reproduced.
Properties
Allows specifying the project-specific properties, such as servo resolution, thumbnail, default robot skill, and other options.