Robot
Published on October 9 2018
Scratch
Skip to comments
Hello,
Now that I have moved on from my Inmoov I have been itching for a project. I would really like something unique and I have been enjoying the design aspect of it. Since I never properly named my Inmoov I am starting with a name. It is Scratch. Because I am sure it will get it's share of dings and scratches but also because I am starting this design from scratch.
A singe eye is where I will start. I wanted a gimbled eye that looked kinda cool. It needs to move in the X and Y direction. I wanted it to have some form of interactive feature that could be used to help emote. So a blinkiing iris type of eyelid it will be. I also wanted a camera and a neopixel ring in the eye.
So here we go;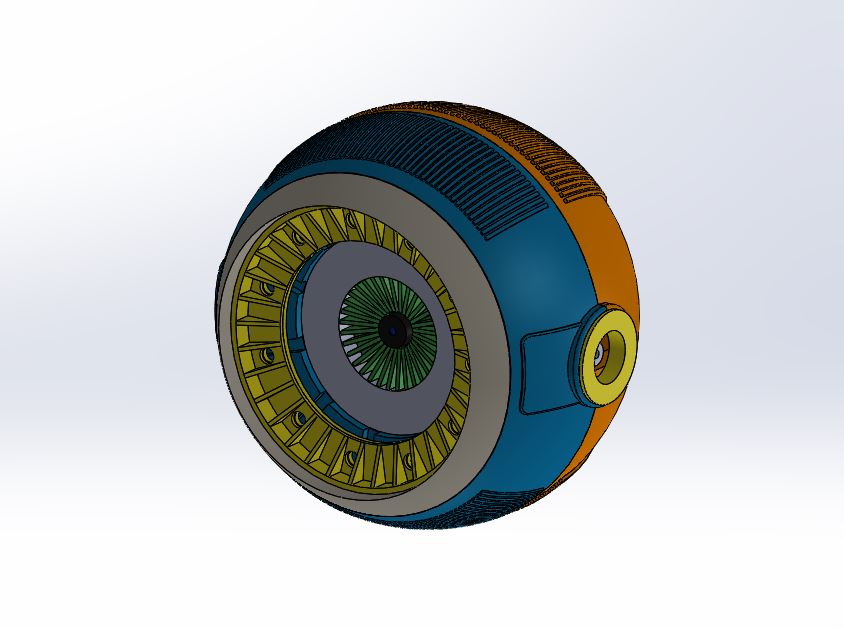 The iris is open here. You can see the white ring houses the neopixel ring and the EZR camera is at the center. I tried some surface detailing to make it cool.
At this point I think it is an eyepod!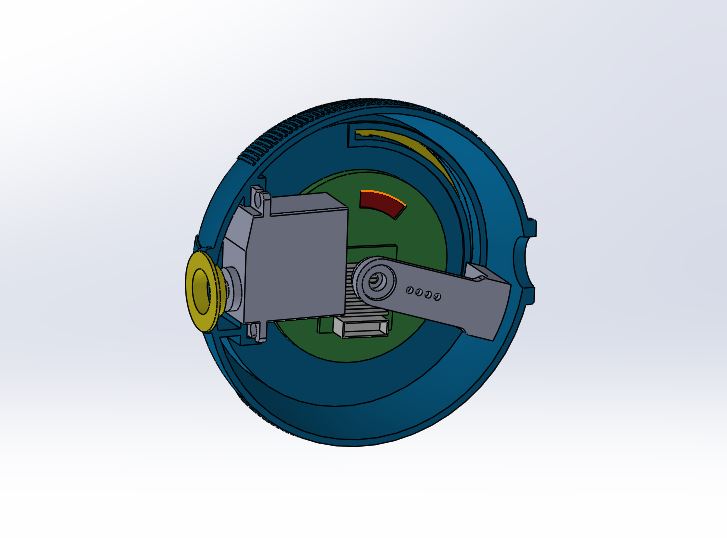 Here you can see the
servo
arm that will actuate the iris. The camera is visible as is the
servo
that provides for Y elevation. It was quite the ordeal fitting all the functions in there.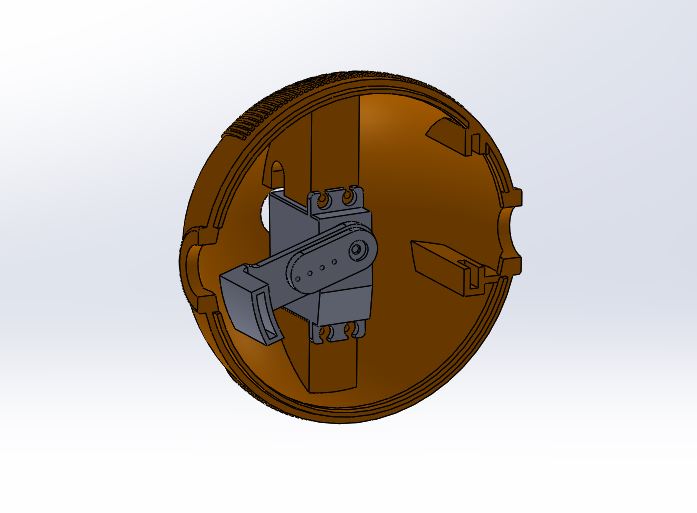 This is the rear half. The
servo
is for the iris function. You can also see the features I put in to secure the Y
servo
.
I needed a way to traverse the eyepod and I was considering two eyes for some configurations. So I designed this cross mount. It uses 3D printer belts and printed pulleys. I needed the whole assembly to move extremely smoothly and the linkage arrangements I tried were too jerky. This moves really smoothly.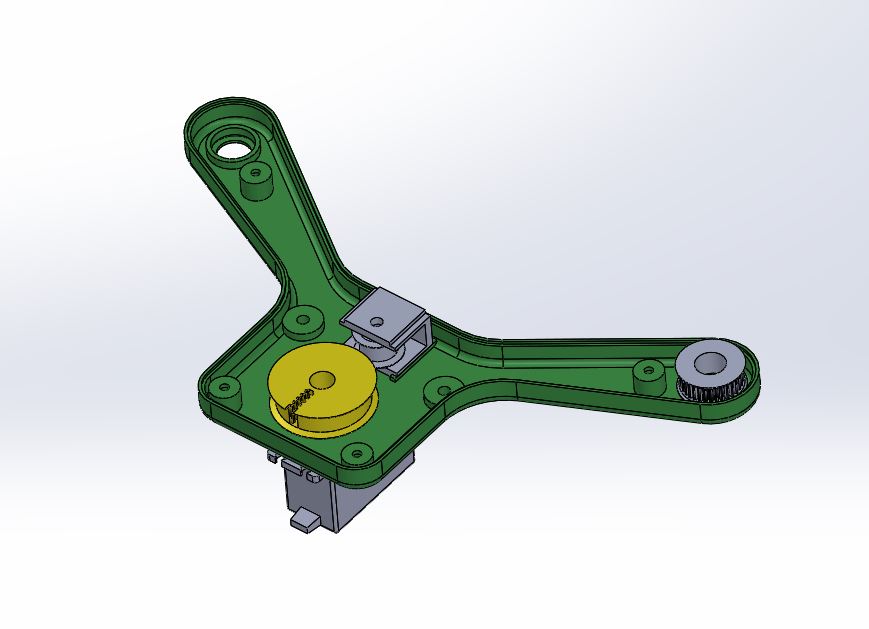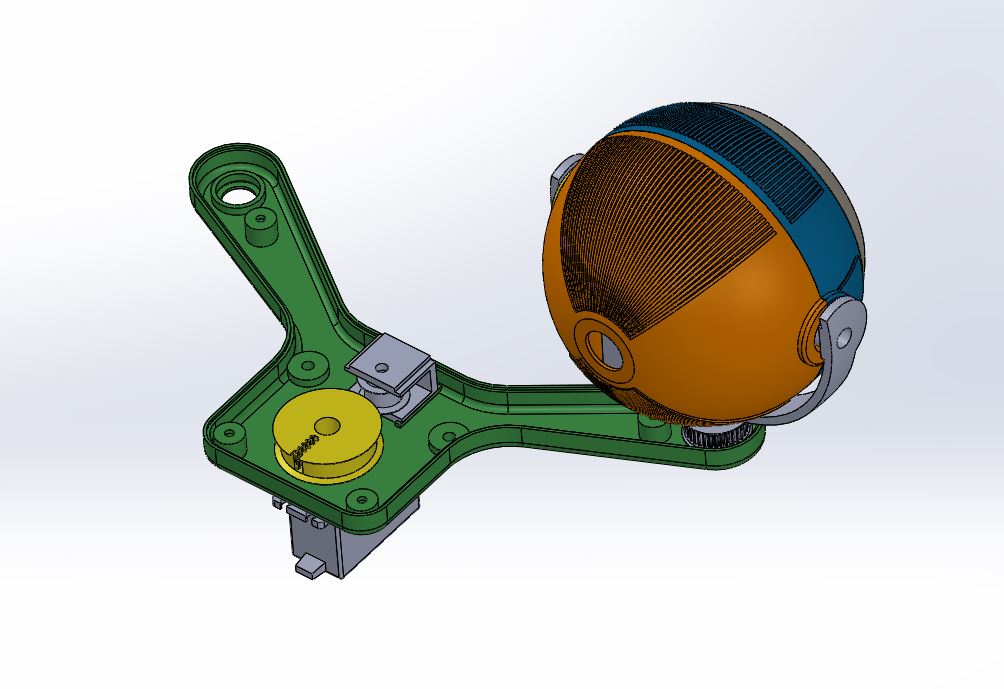 I am not quite sure where this is going. I was thinking maybe a replacement head for inmoov for people that want something a little different. Maybe it will be part of a walking robot, who knows.
I'll post some more information and videos before too long.