Skip to comments
Introducing Questor.
I put a hold on my large robot project Magnus awhile back due to budget and time constraints. I wanted to have a platform that was way smaller, easy to modify for testing purposes and small enough to roam around inside the house autonomously. Questor will serve as a test platform for systems that will eventually be placed in Magnus. Questor was not intended to be a cool looking robot platform, just functional and very basic in appearance. My main goal is for him to be autonomous with the option of me being able to take over remote control separately if needed. I would like for him to be able to automatically find and connect with his battery charger and to eventually have a good A.I.
So here is a first look at him...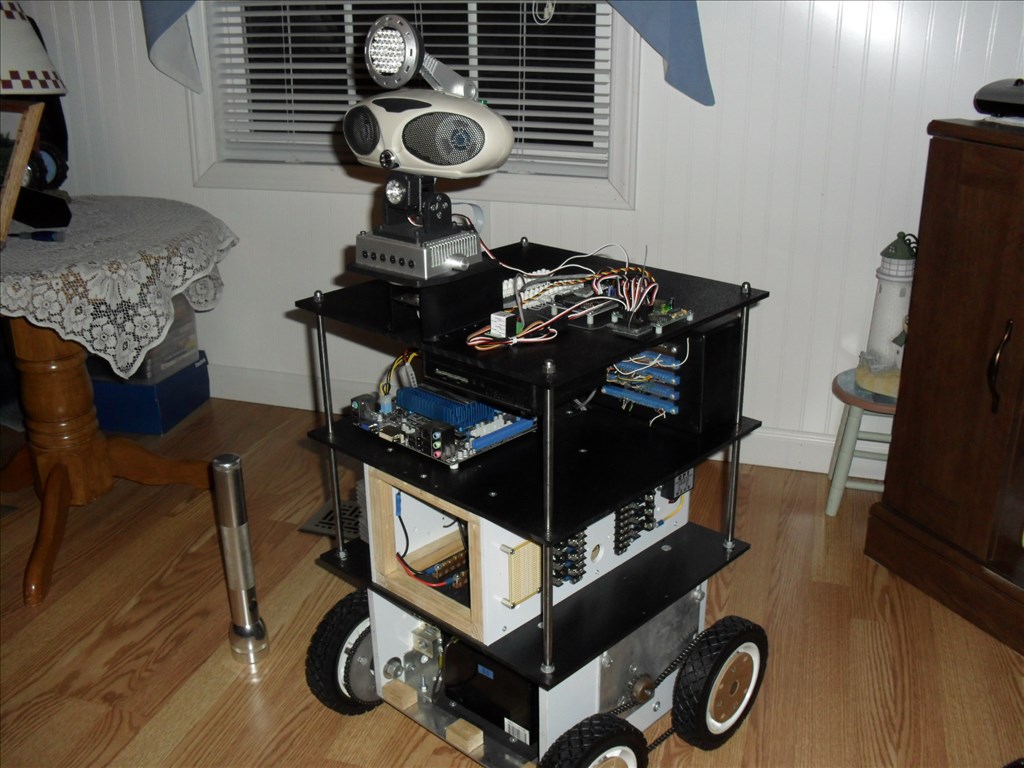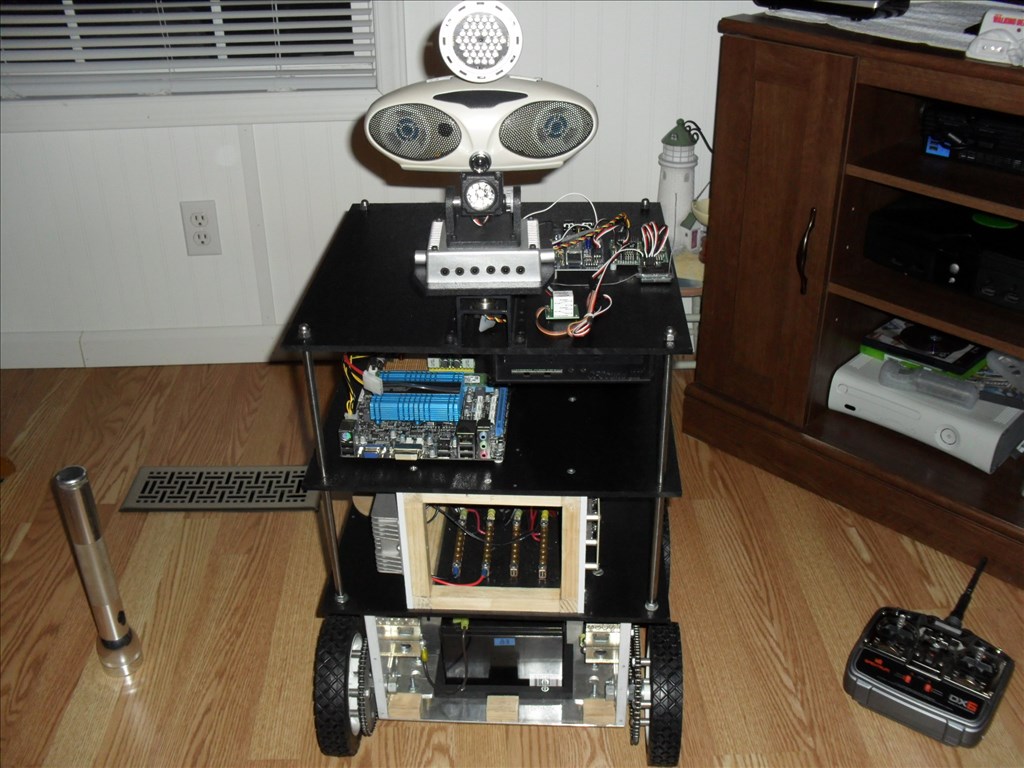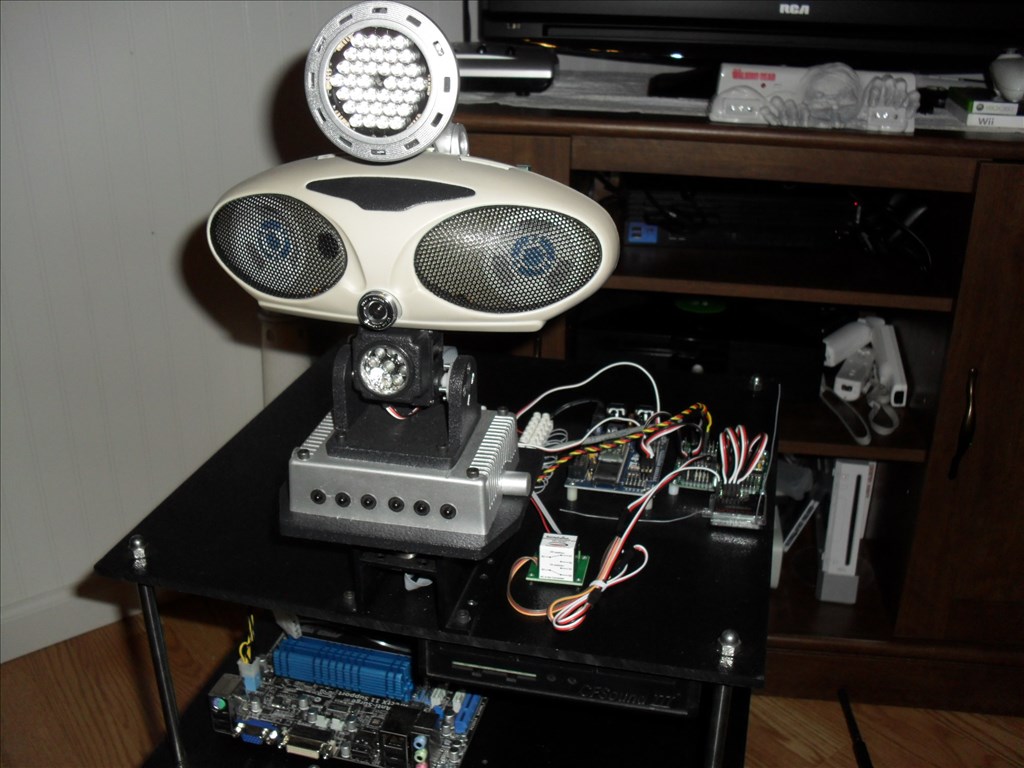 The head is made from a small boom box which I thought was neat because of the alien eye look. When illuminated they have a white border with blue eyes.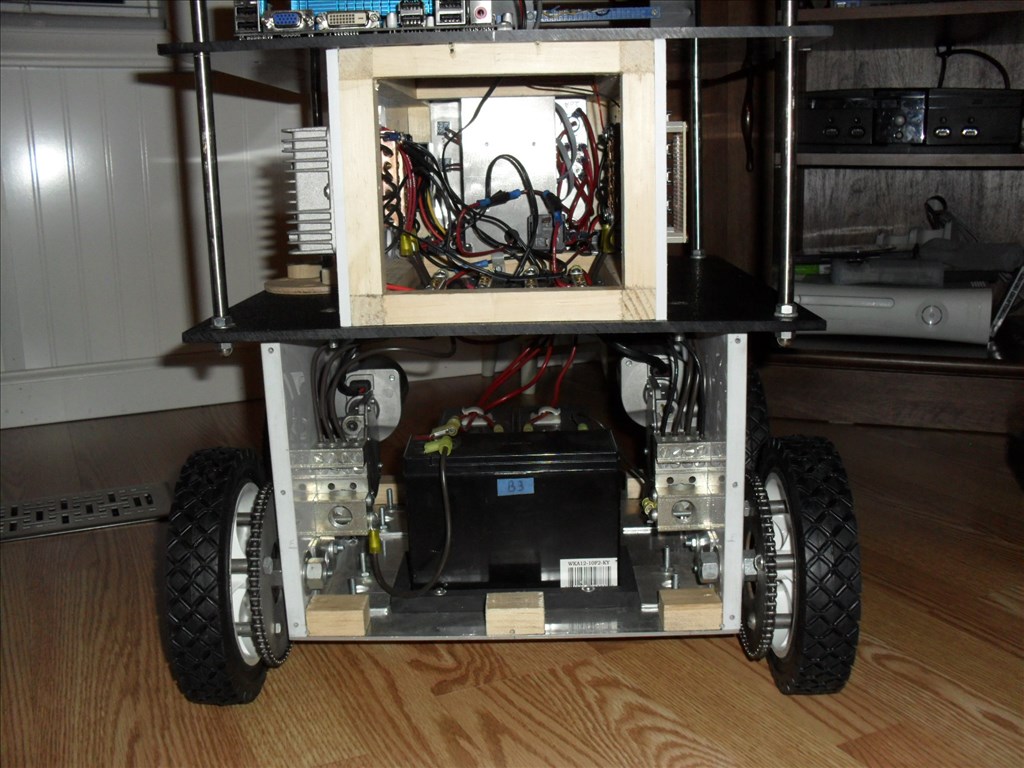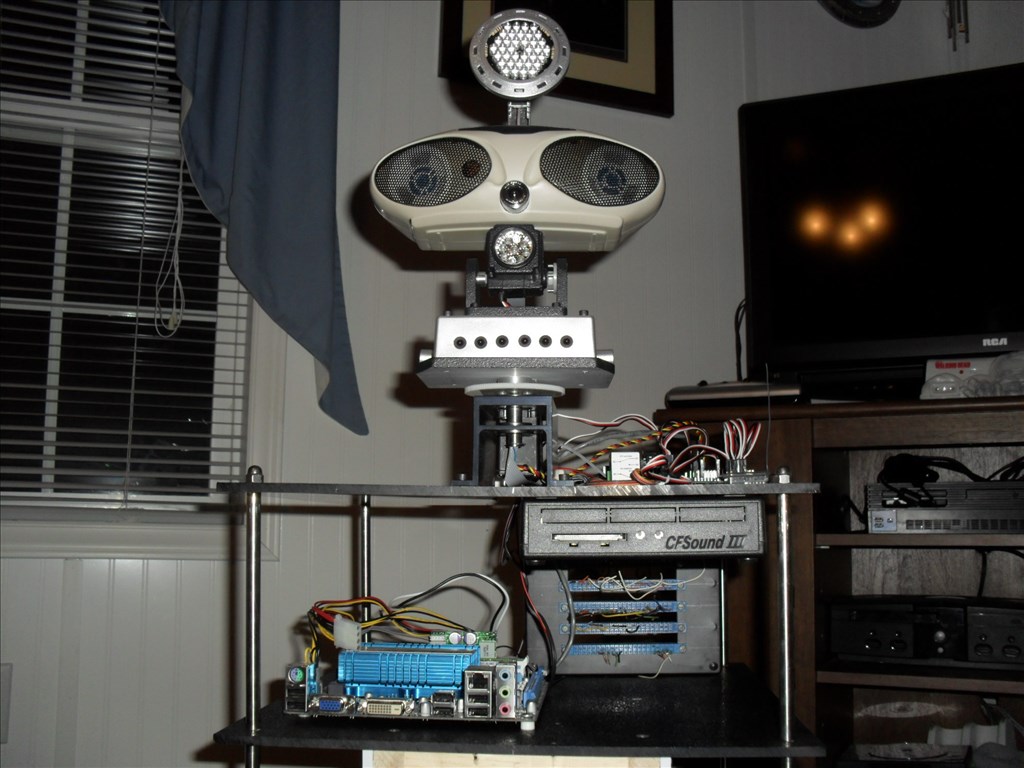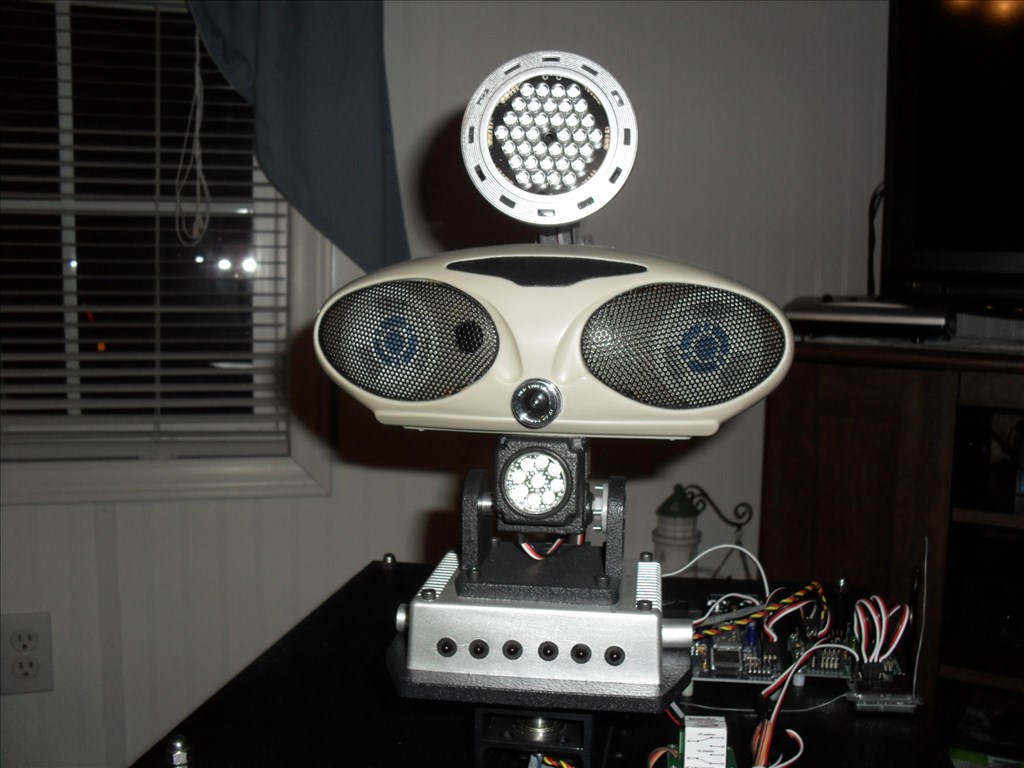 His nose is the camera. Just below that is his voice lights made from an LED flashlight. I actually drilled a hole through the tilt servo case to pass the voice light wires through. The cluster of LEDs above his head are IR LEDs.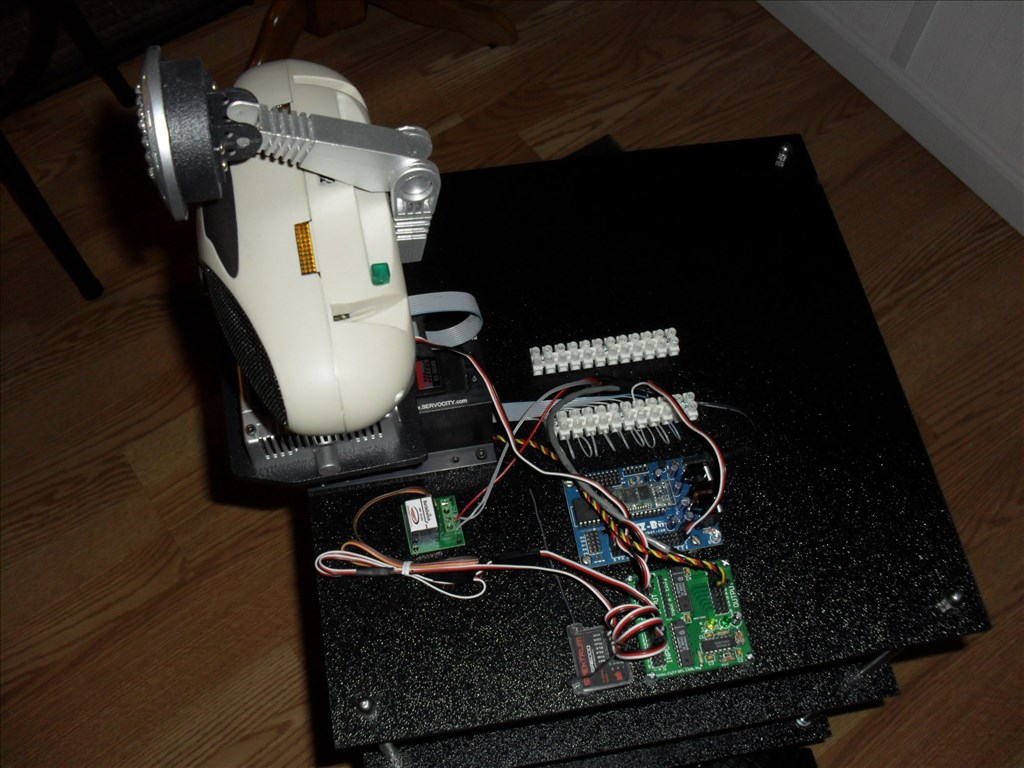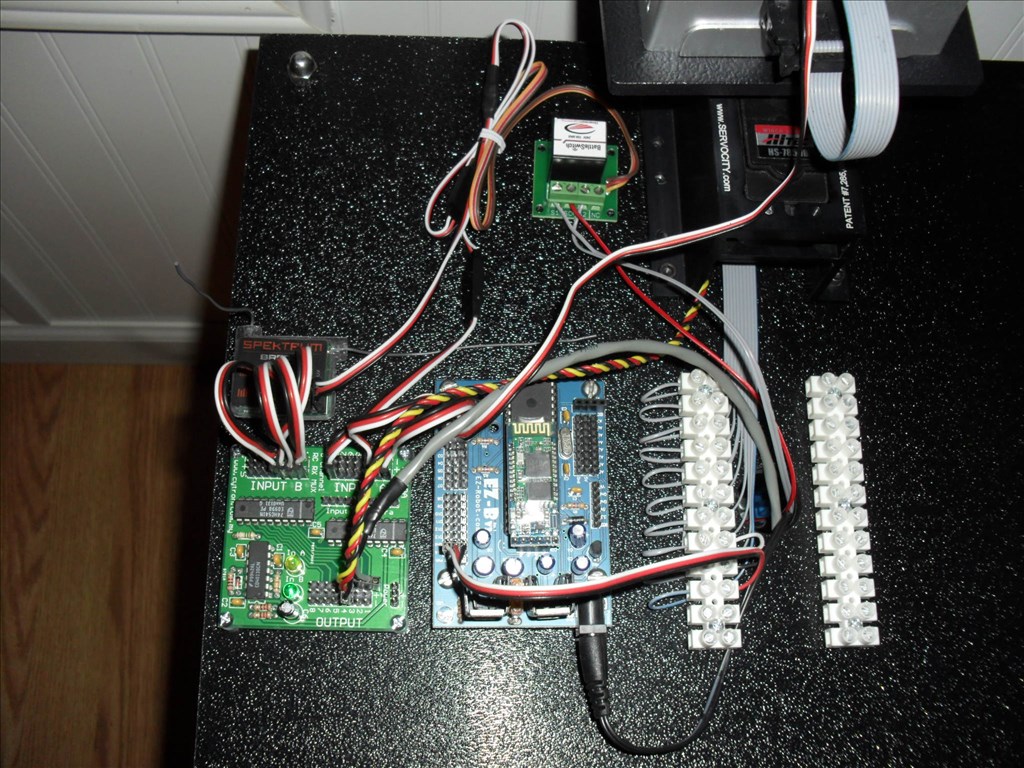 Here you can see the EZ-B and the R/C Mux and Battle Switch.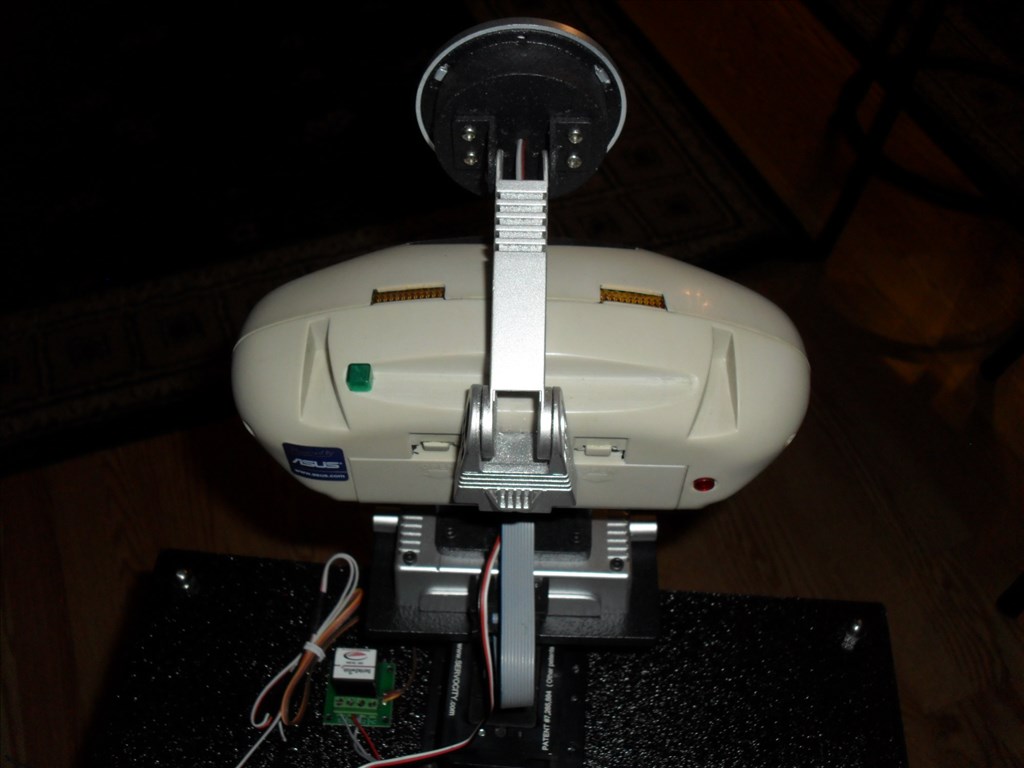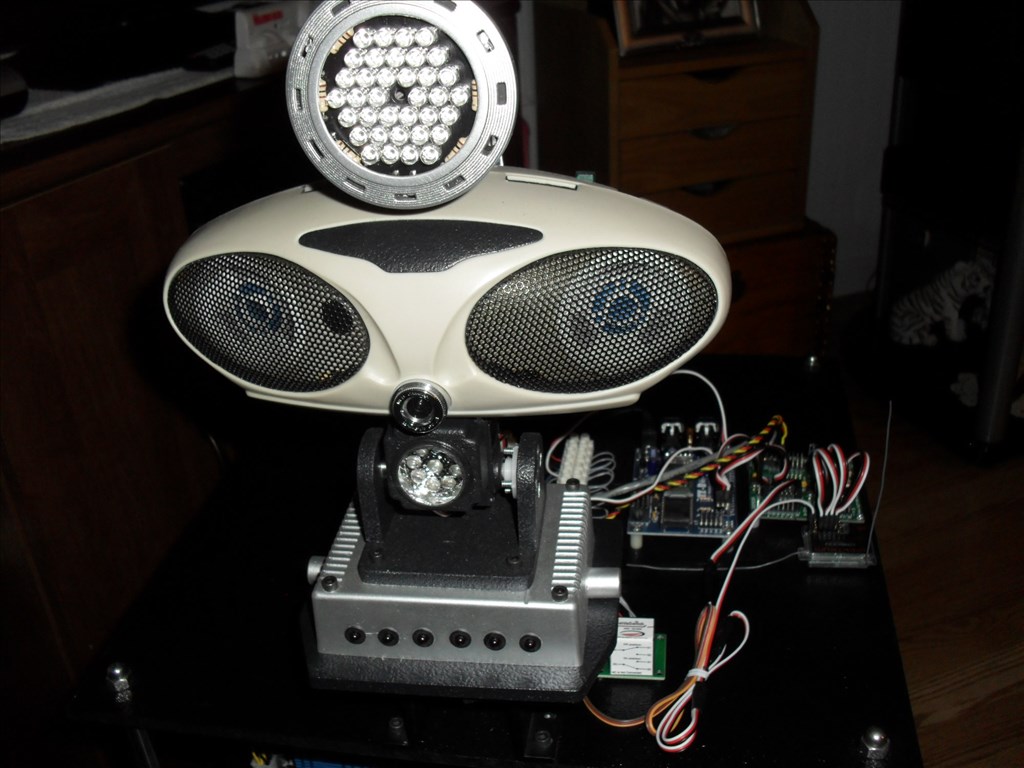 The LEDs on the silver box are for effect only. They will flash sequentially back and forth.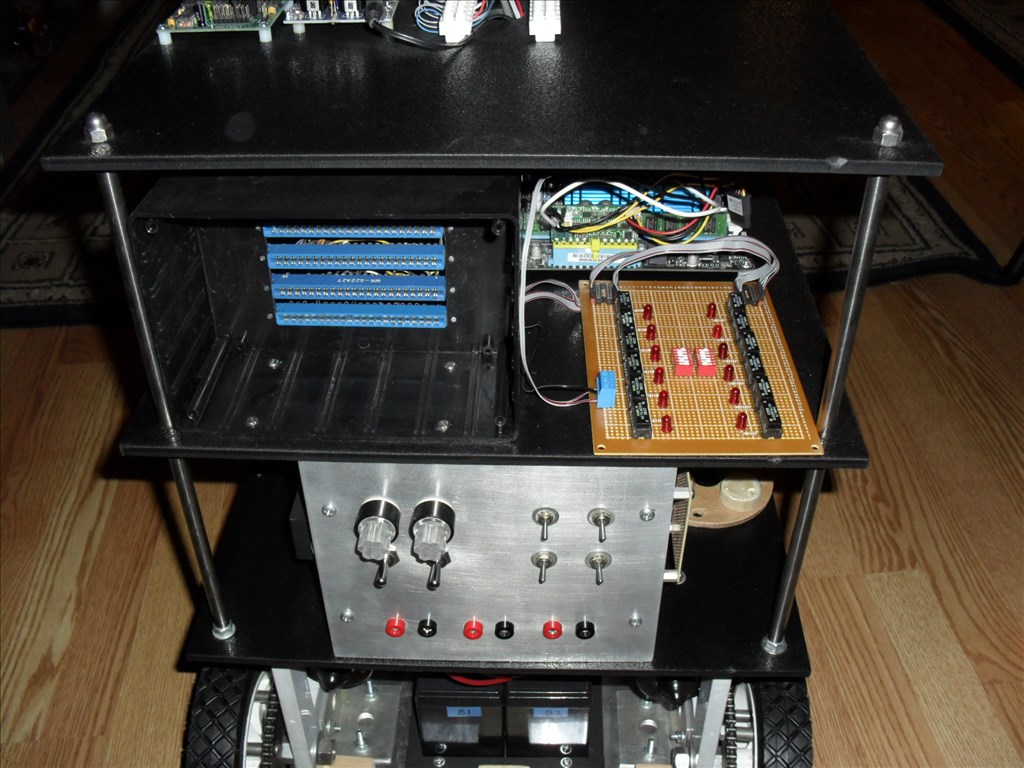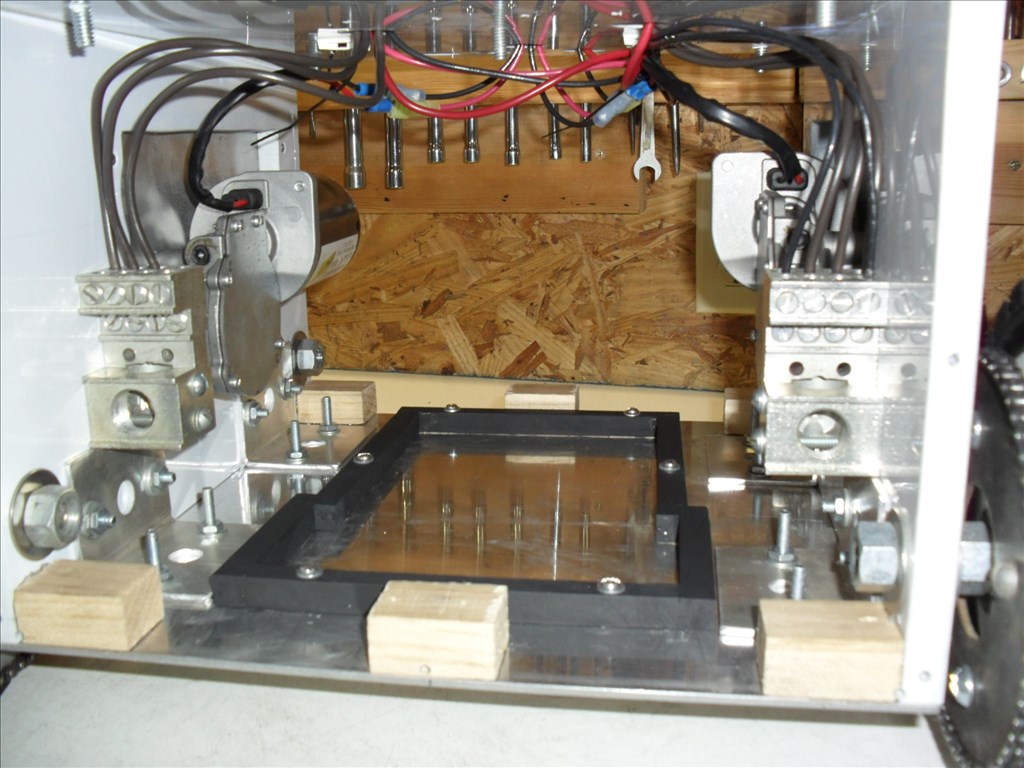 View of the motors and battery compartment area.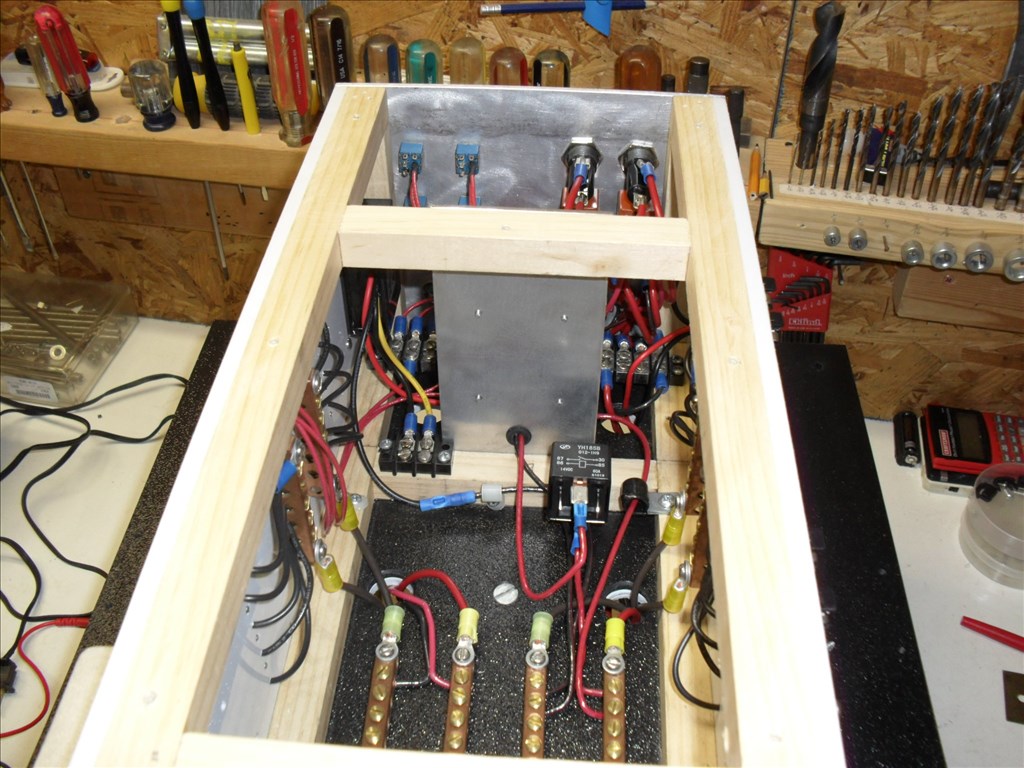 The power system deck.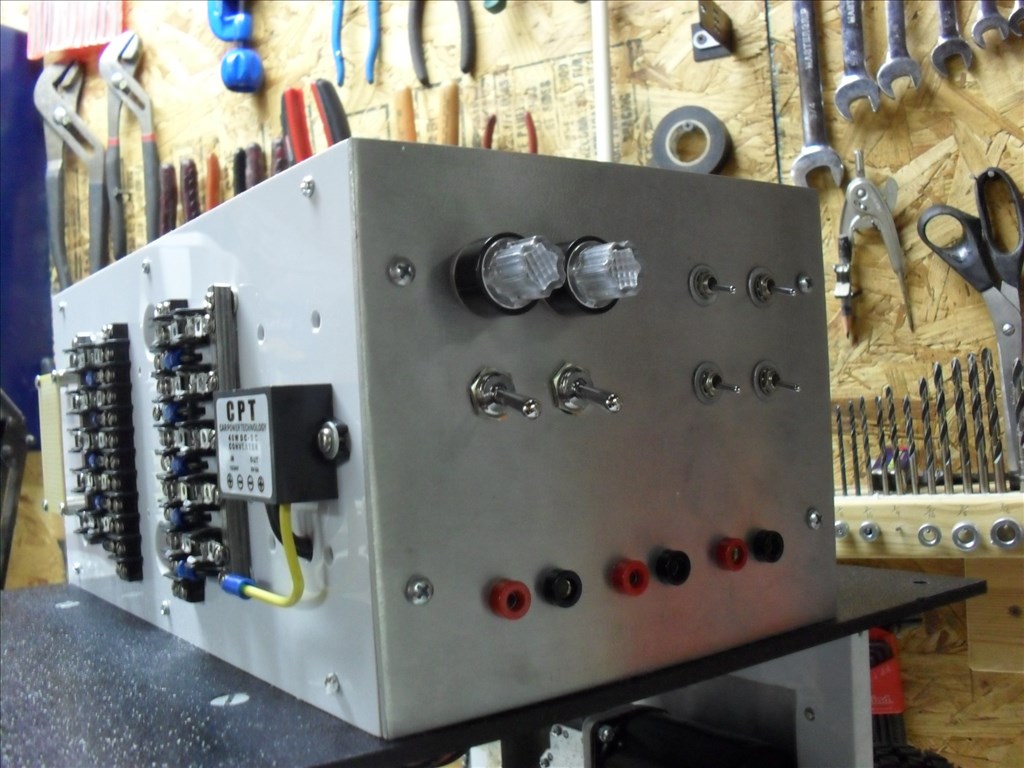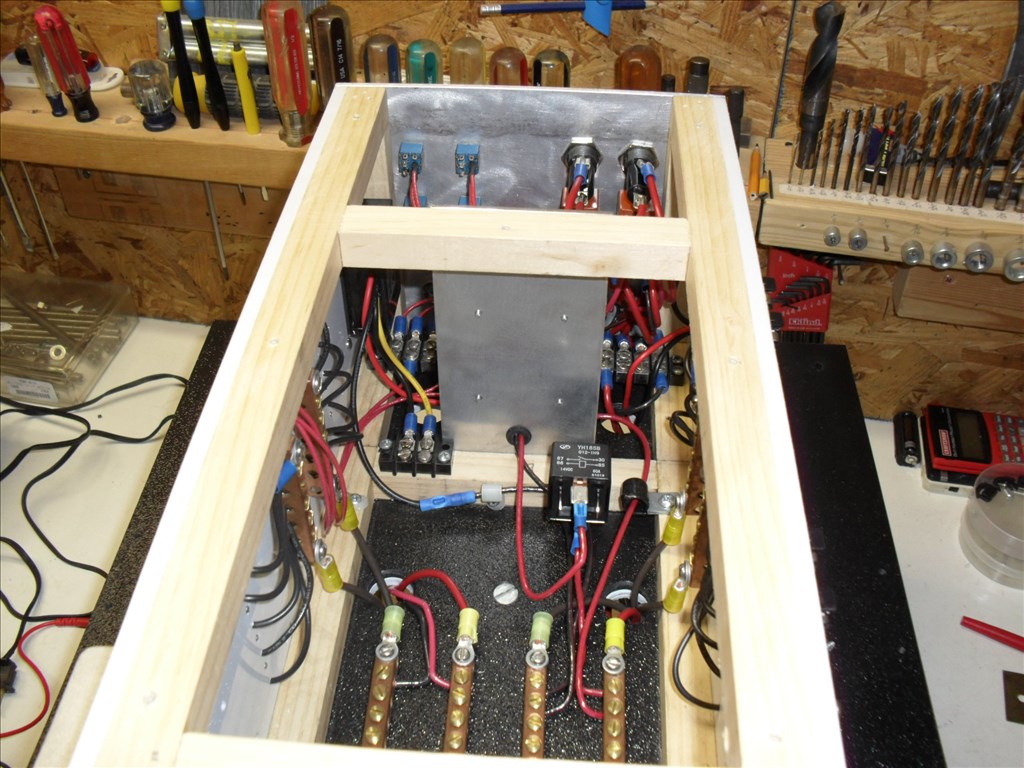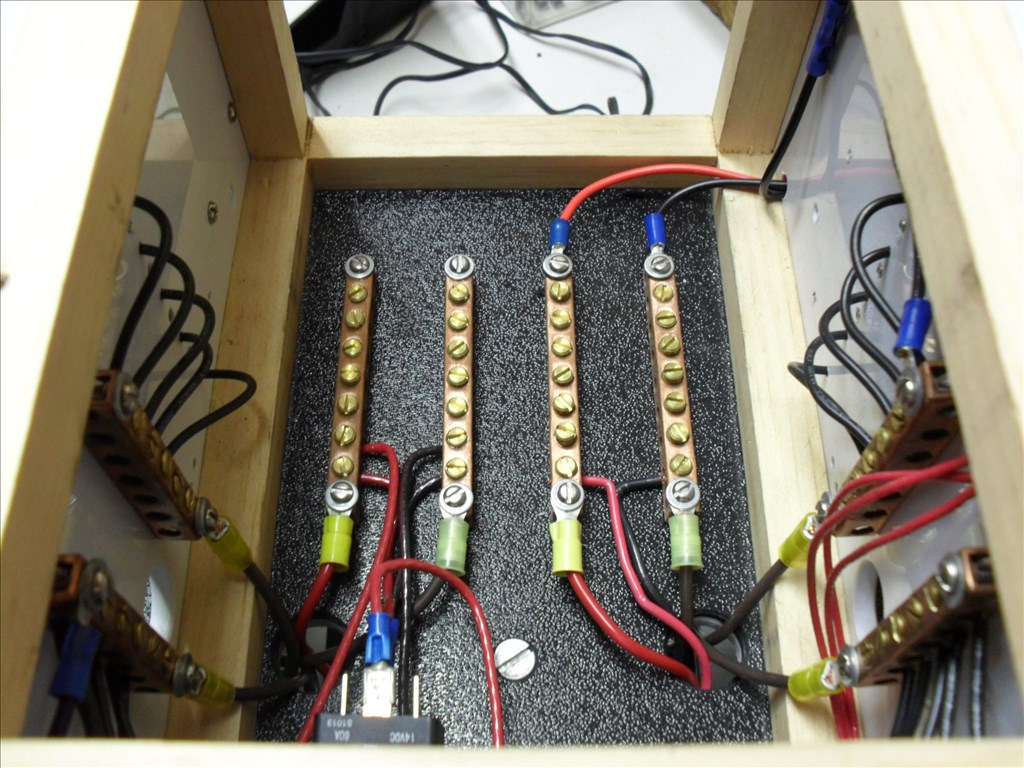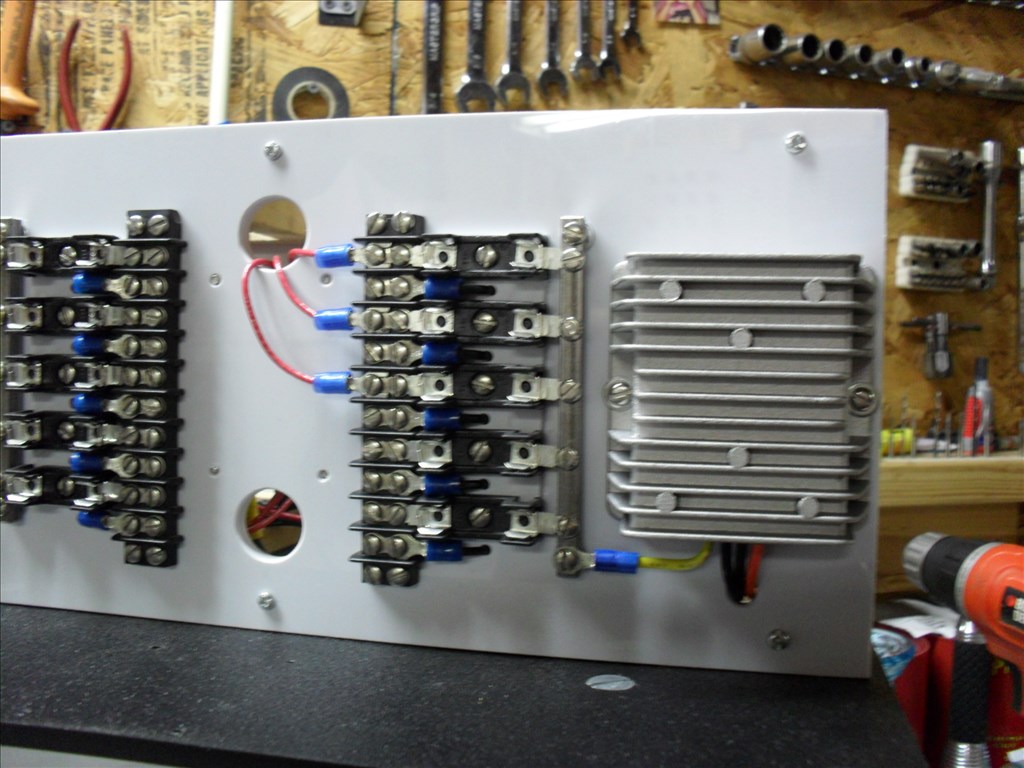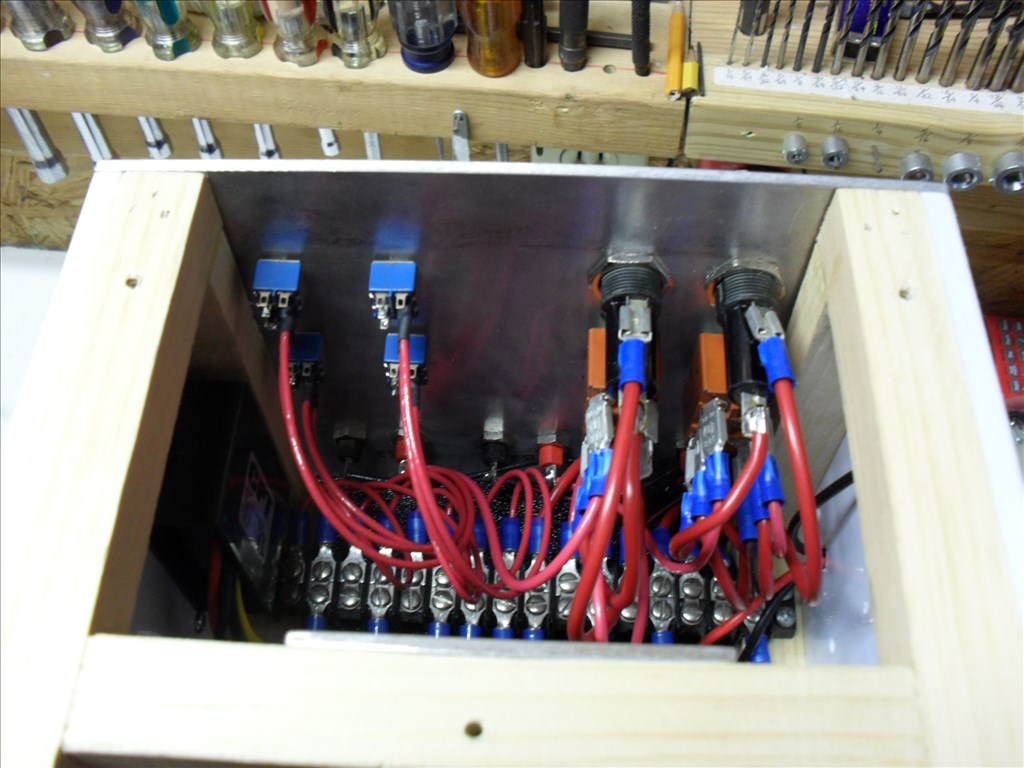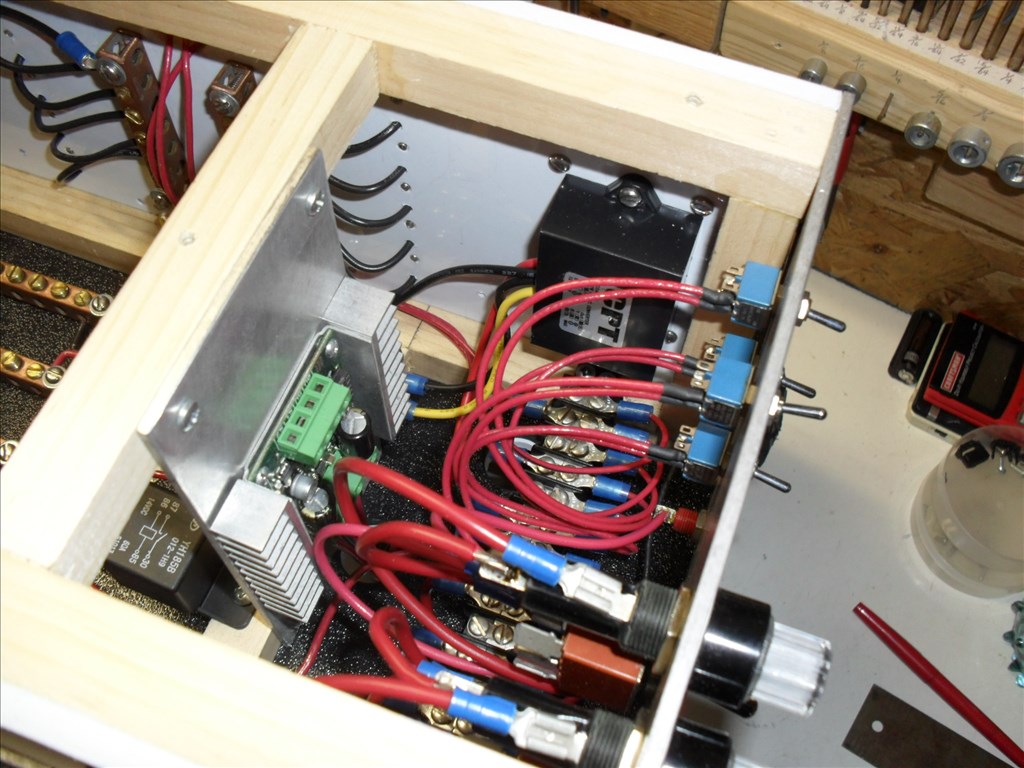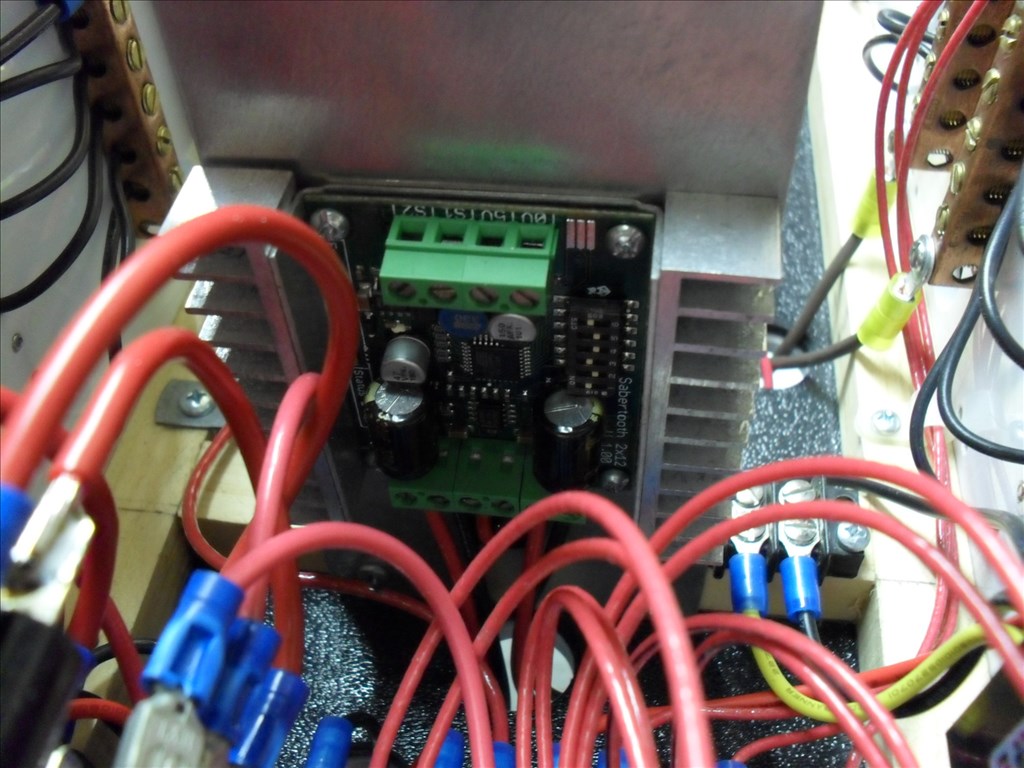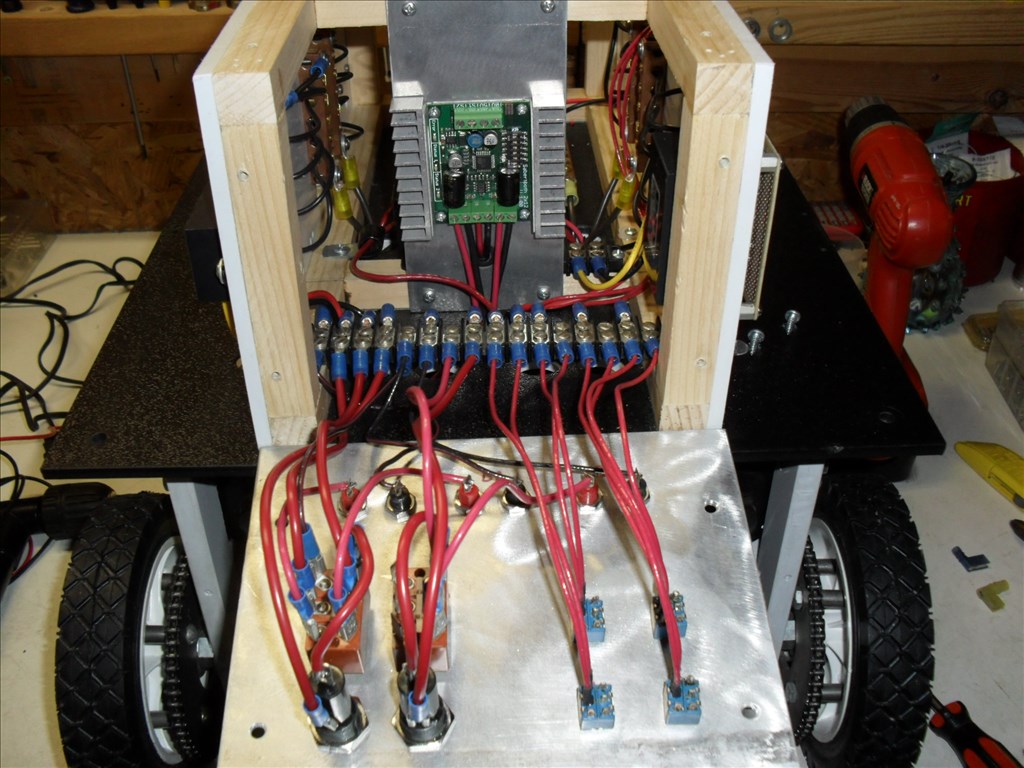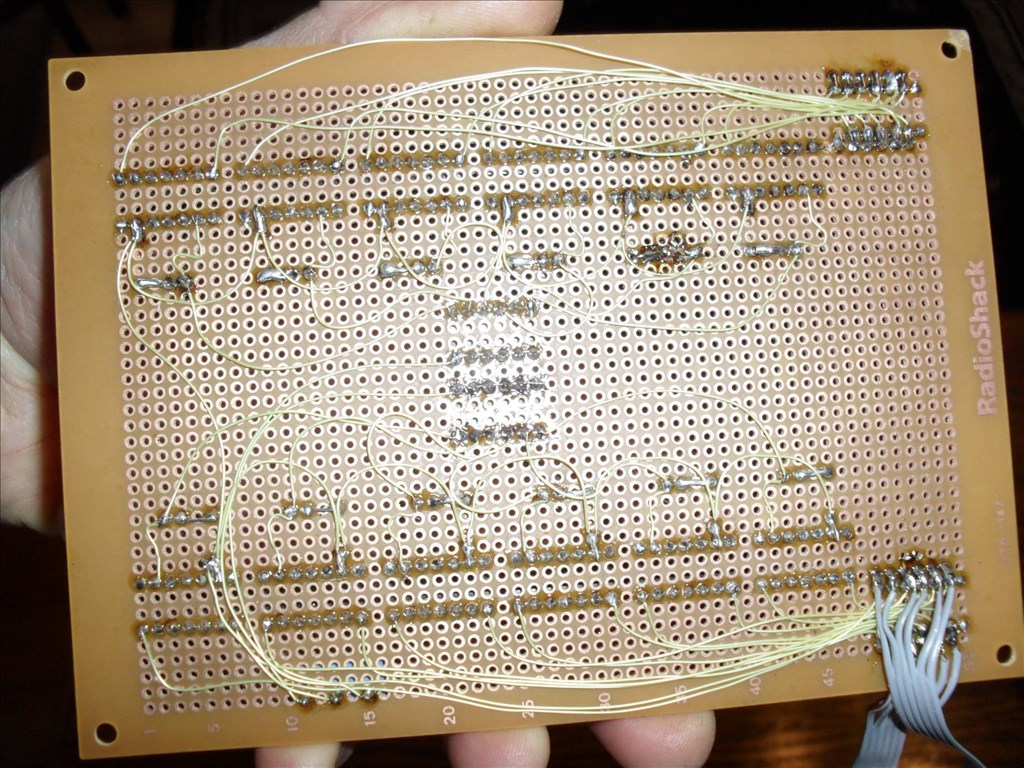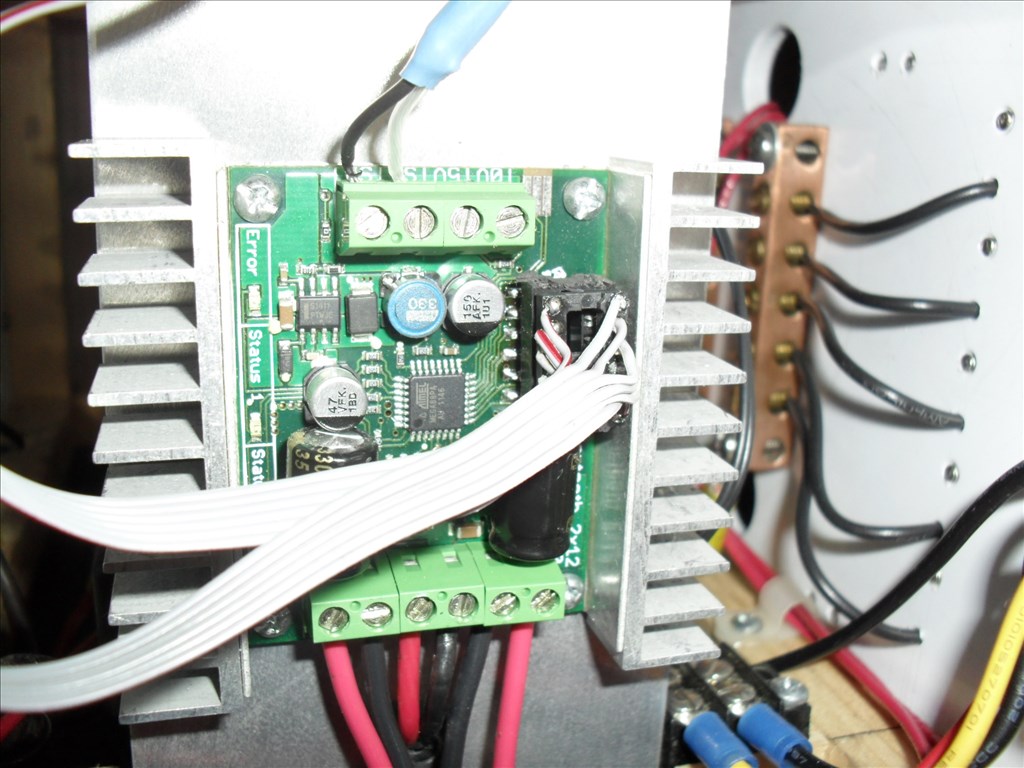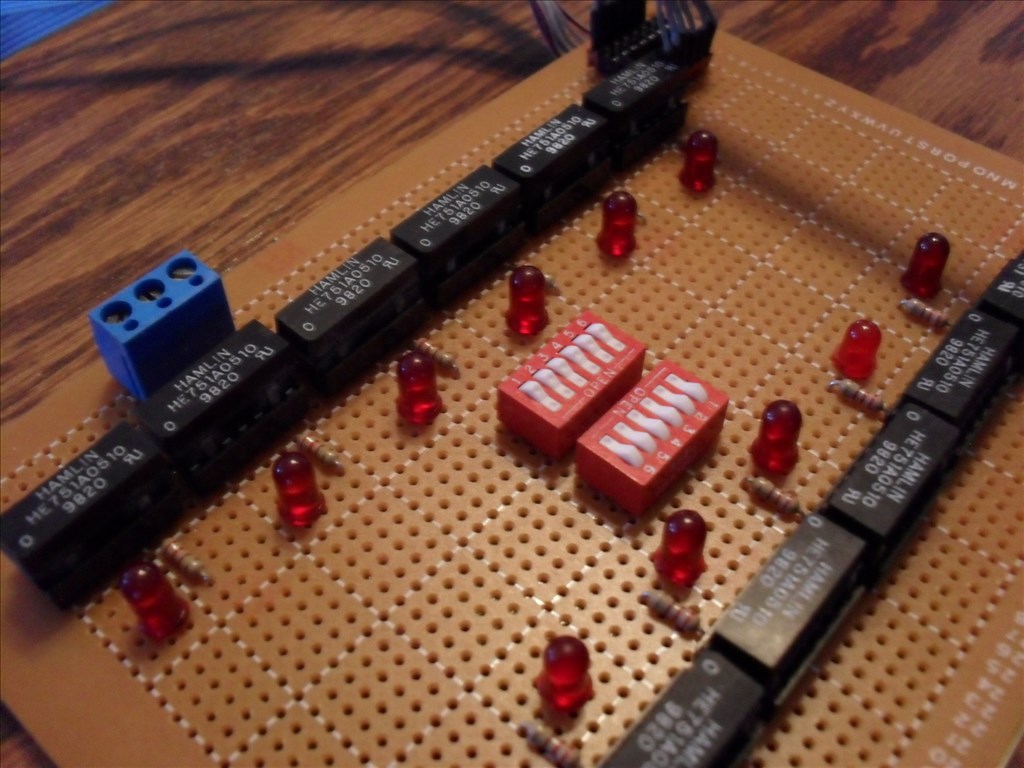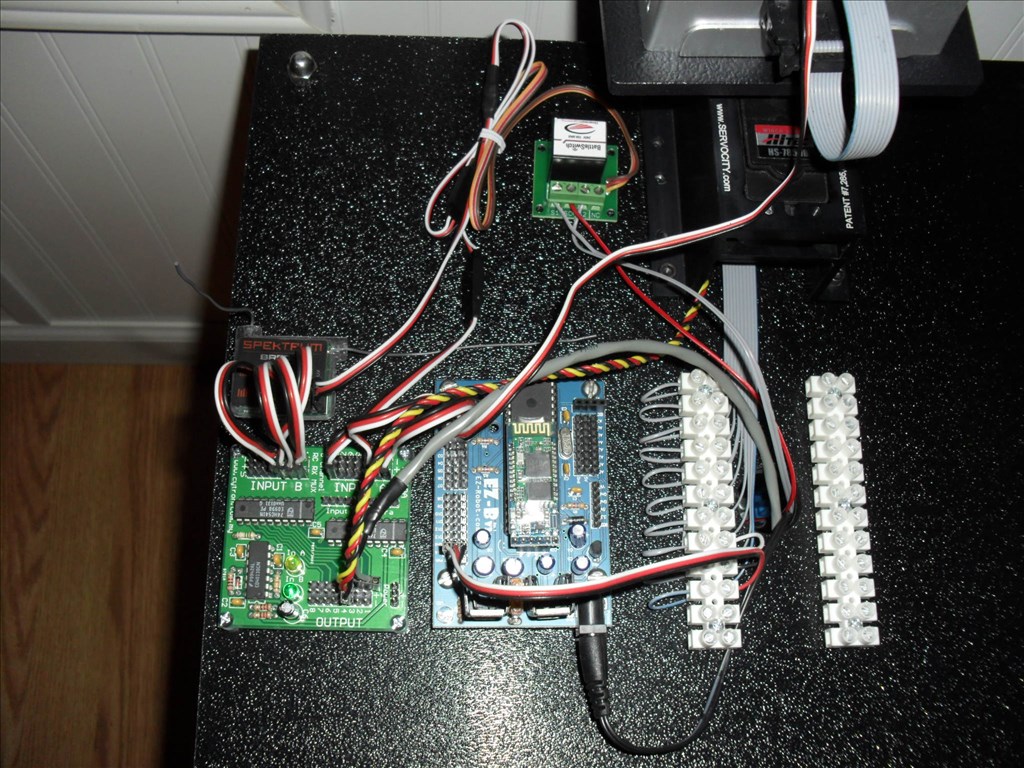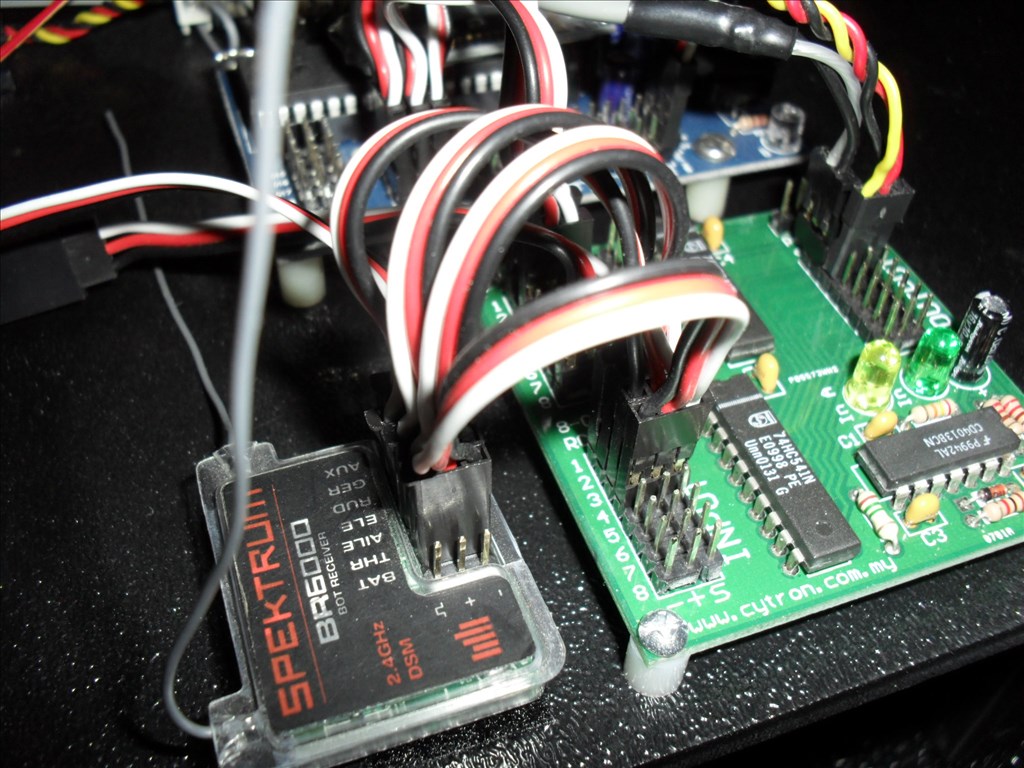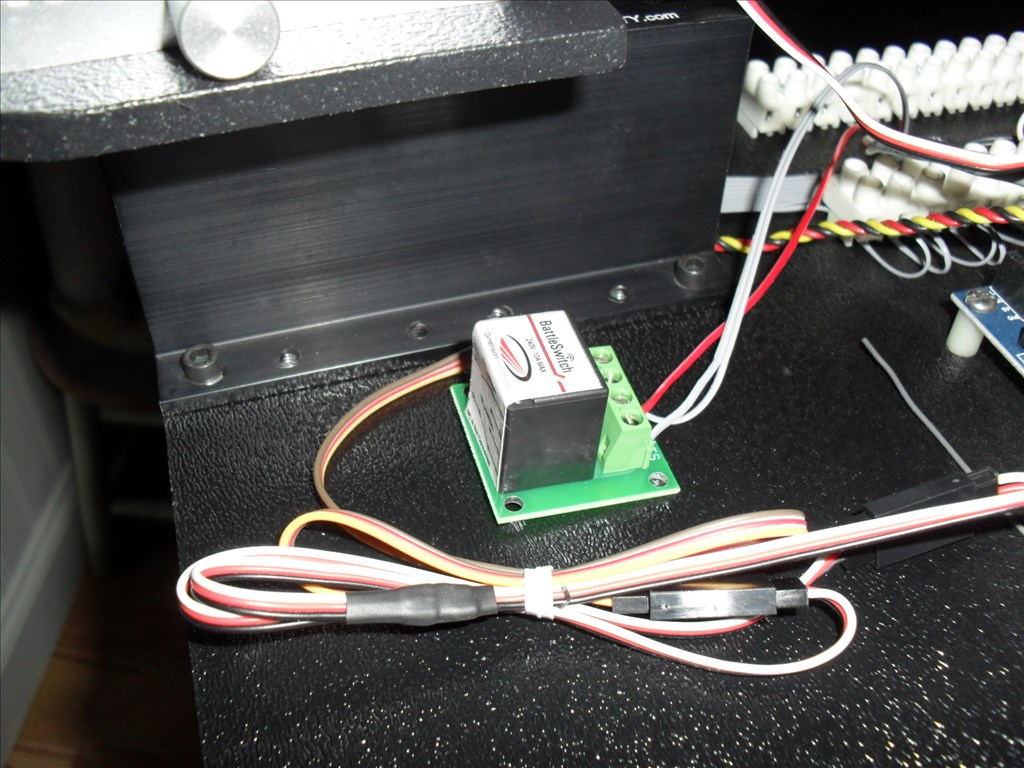 Weird....the pictures below [b]this line were not intended to be here in this first post. When I made the new post below, it saved the pictures in this post also. When I tried to go back and edit them out of this first post they don't show up on the thread so I can delete them. They belong in the post below....see details for the new wheels in the later post.[/b]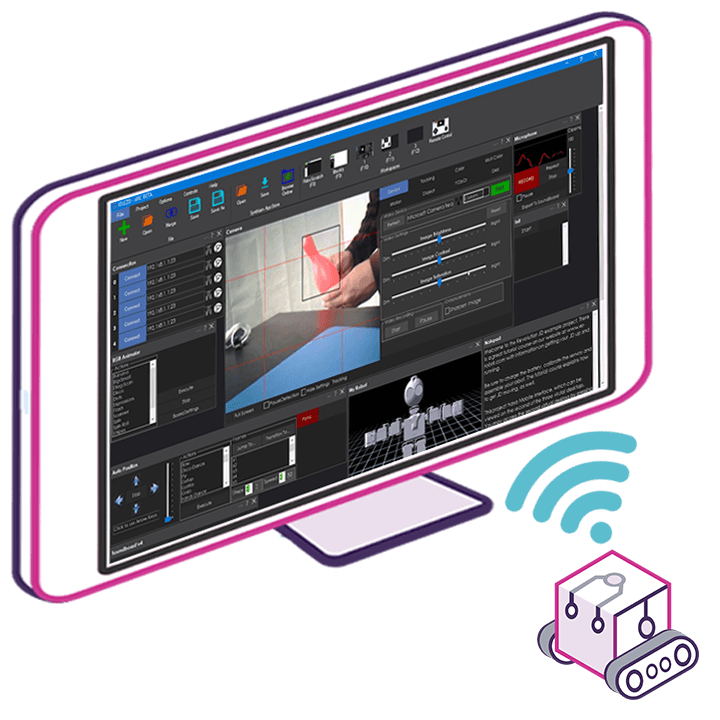 Upgrade to ARC Pro
With ARC Pro, your robot is not just a machine; it's your creative partner in the journey of technological exploration.