For the last decade or more I've been working on a series of large robots with articulated arms. I just finished the latest version, ARMadeus Mk7. Considered mid-size compared to some of its descendents, it measures 48" tall and weighs 112 pounds. Some of the main components include:
(3) 12V DC gear motors
(4) Servos
(6) 12V linear actuators
(4) IFI Victor 12V speed controllers
(2) Sabertooth 2x12 speed controllers
(2) IFI Spike H-Bridge relay modules
(1) Audio player
(1) video camera w/ 2.4GHz transmitter
There are two common features that I consider essential when designing large-scale robots, adjustability and modularity. All of the ARMadeus robots have been built using 80/20 aluminum t-slotted extrusions and joining plates. It allows for flexibility in repositioning parts without having to drill holes. The first picture shows the lower 21" wide x 32" long lower chassis and drive train.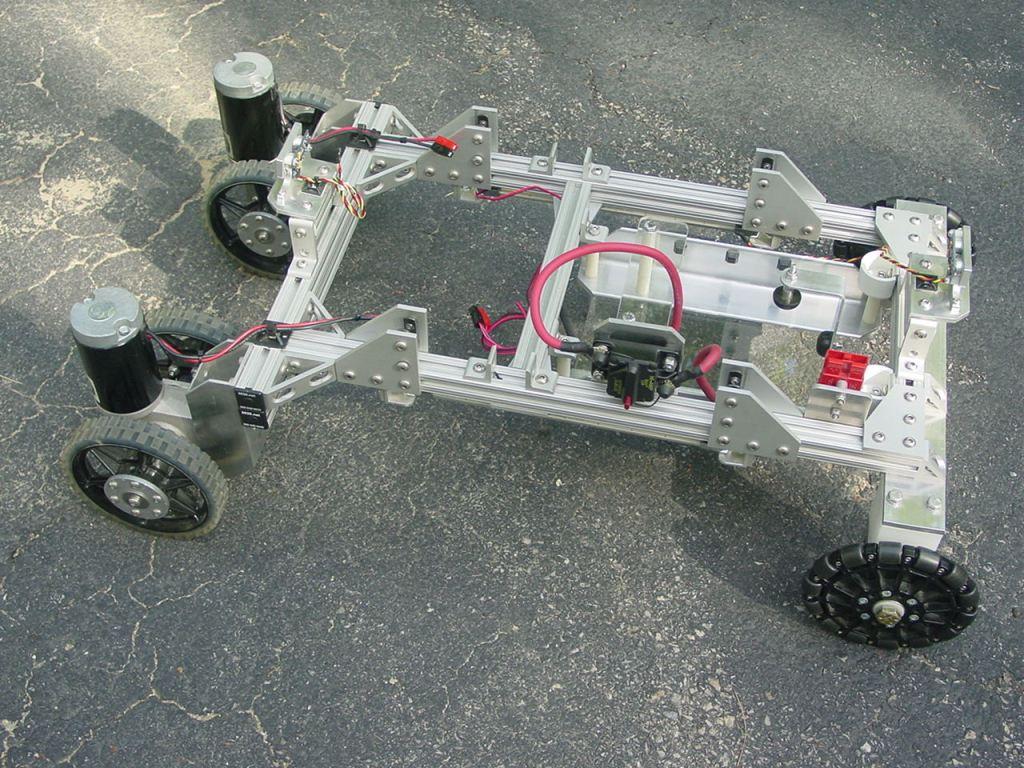 Here's a closeup of one of the drive units, consisting of an NPC 2212 12V 285 rpm gear motor and 2 AndyMark 6" HiGrip wheels.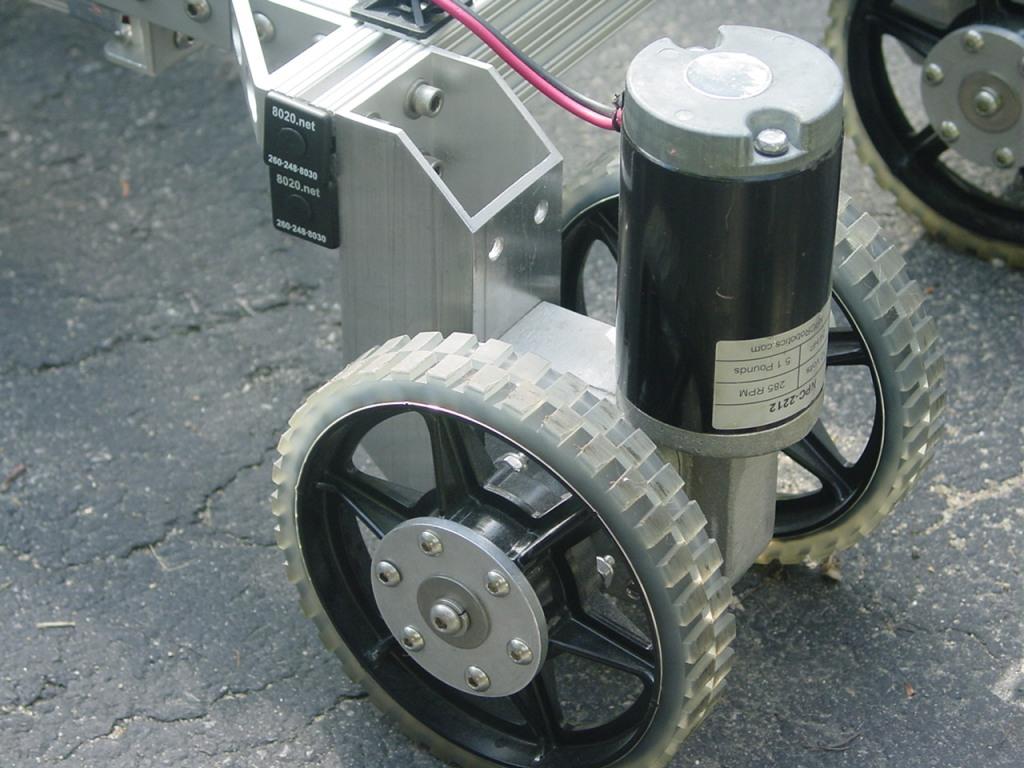 The rear wheel assembly uses an AndyMark 6" Omni wheel.
On one side of the chassis is the main power switch/120 Amp circuit breaker. A blue LED light tube for effect lighting can be seen just under the chassis rail.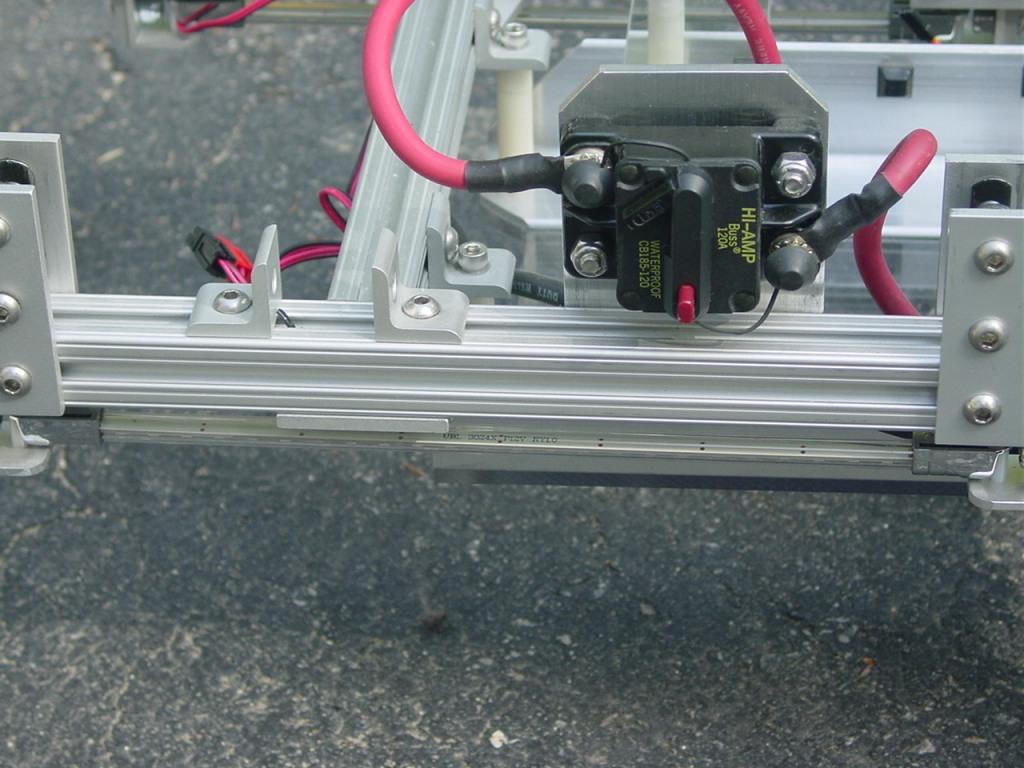 The robot is powered by 12V 17AH Sealed Lead Acid battery. The 15 lb battery is mounted horizontally on a tray near the back of the robot and acts a counterweight when the robot arms and torso are fully extended.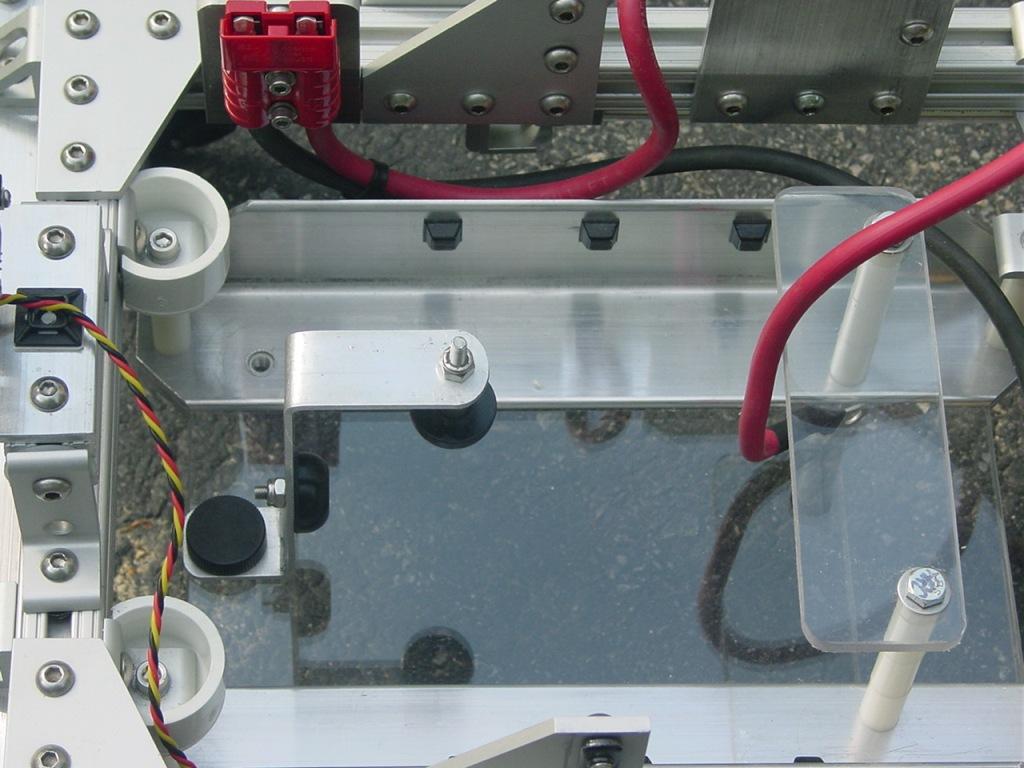 Front and rear Parallax PING sensors are mounted on tilting brackets as shown below.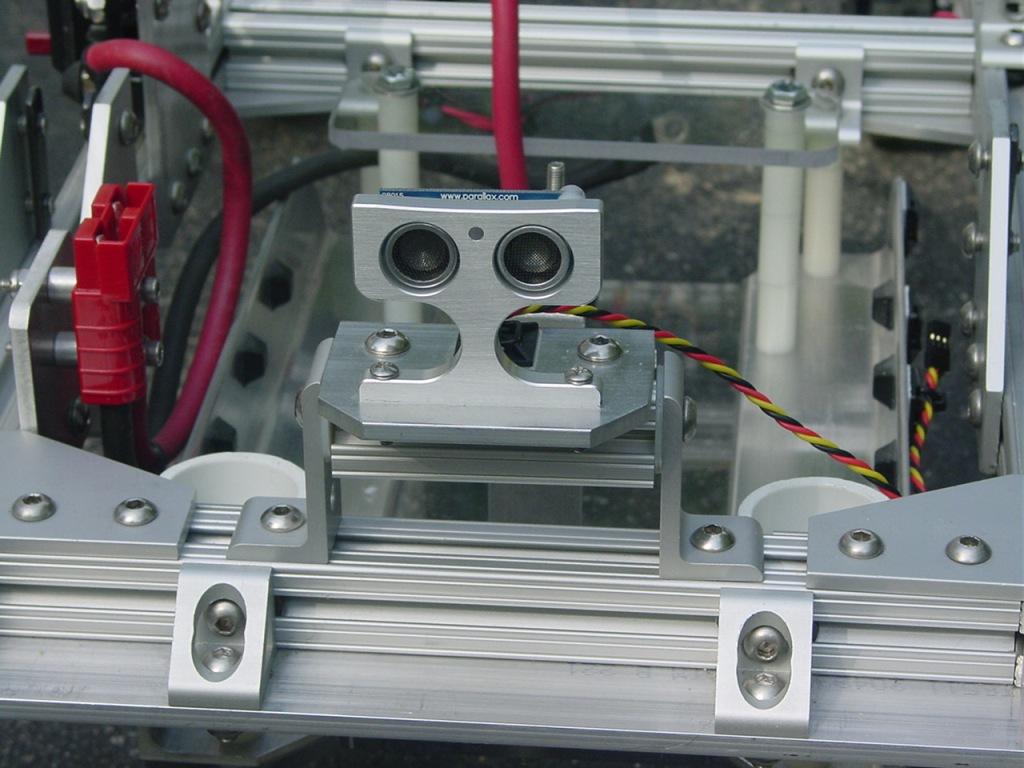 I will post pictures of the remaining subsystems and the completed robot during the next few days.