Hi all,

I thought I'd throw this out to our talented community and see if anyone has some good ideas on how to build a self tensioning motor mount. It's not really a plea for help but more of an idea swap looking for different ideas.

Here's the application and need;
I have a lazy Susan that is turned by a set of gears. The outer gear is attached to one ring of the Lazy Suzan and the inner drive gear is attached to a shaft of a motor. Because of human error while building the rotations are a little off so when the gear turns and gets to on one side of the rotation the drive gear sits nicely and firm in the teeth and there is no play or slop. When it rotates the other way the drive gear will be a little out of the teeth and allow a little slop in the gears and the Lazy Suzan will wiggle a little. To illustrate here's a couple pictures of my setup: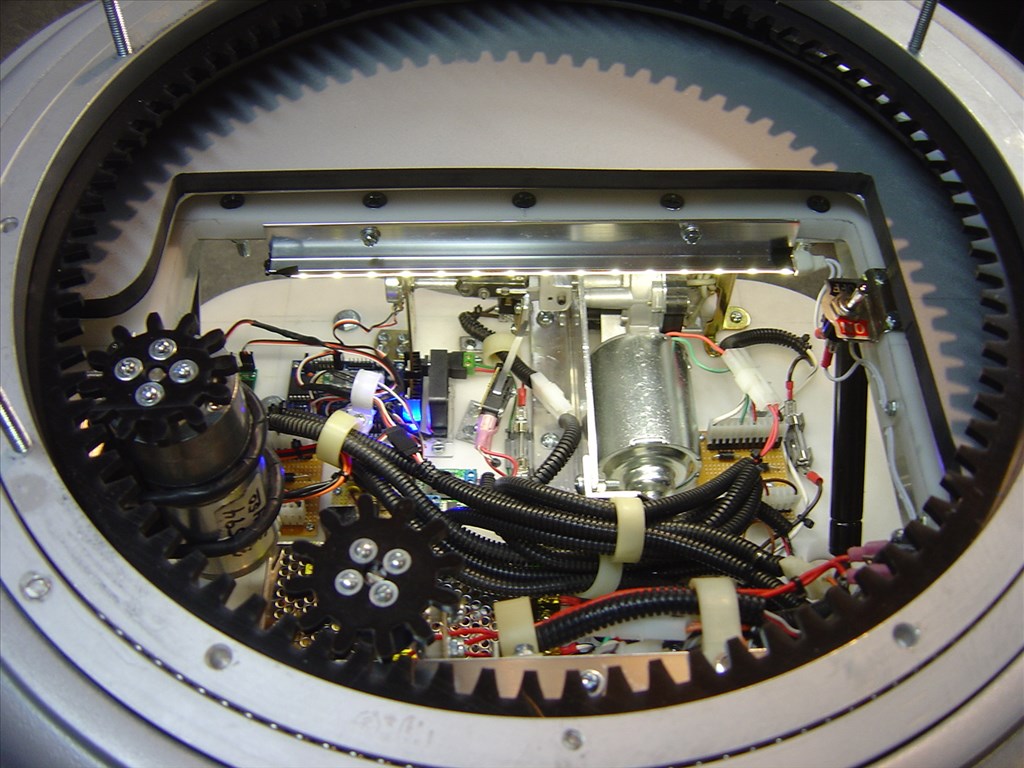 Well, I want it to be nice and tight all the way around the rotation so there is no play anywhere when the robot stops at any given point. My idea is to make a tensioner of some kind that will be either spring or gas strut loaded and pushing the drive gear into the main gear. This way when the gears rotate, the teeth of each gear will always be completely engaged.

The drive motor I want to mount is about 4" long and 2" across. My first idea is to make this out of either a large hinge or a piece of aluminum plate with a hinge attached. I can then use a "U" pipe bolt to attach the motor to the hinge (kinda like I have my existing motor mounted in the pic above). I'd have to set it up in a 90 degree angle so the "U" bolt wouldn't hit anything when it moves and let a spring pull the "Door" part where the drive motor and gear is attached into the main gear. I'd have to get the spring or gas strut strength just right to keep the rotation from stalling or the gears from jumping teeth.

Anyway, that's my first thought on a design. If anyone has a different idea, a design change to my plan or knows of any supplier already selling something like this please chime in.

Thanks!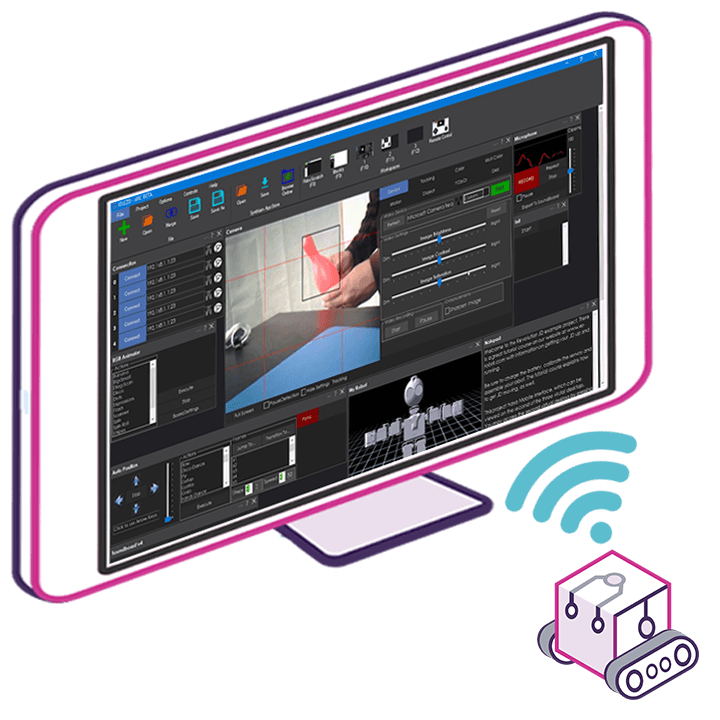 Upgrade to ARC Pro
Harnessing the power of ARC Pro, your robot can be more than just a simple automated machine.