Description
This lesson will demonstrate how to build the Revolution Six robot. Follow along with The Robot Program Episode 008: Building Six. At the end of this lesson, the reader will have learned how to download the ARC software, where to access the step-by-step building instructions, how to Clip'n'Play the EZ-Bit robot components, and how to secure the connections to the EZ-B Robot Controller for fully building Six.

View the video episode here: https://www.ez-robot.com/Tutorials/Lesson/62
Professor E's Overview
This episode demonstrated how to build the Revolution Six robot.

The EZ-Builder software can be downloaded from www.ez-robot.com.

Always start with a fully charged robot. Remember to disconnect the wires carefully.

Within the software, follow along with the step-by-step building instructions.

The robot components are called EZ-Bits. Each EZ-Bit connects to the EZ-B Robot Controller using male-to-female connections at the back of the robot. The port layout can be viewed in the Getting Started Guide. Be sure to match the wire colors to the corresponding port colors.

Adjust the cables so that they are coming out of the back of each EZ-Bit, which will make the connections easier to organize. Use Wire Wraps to clean up the cables into bundled sections, allowing the robot to have full range of motion. Check that the cables are not pinched by the Hexapod Dome and that the robot is evenly balanced.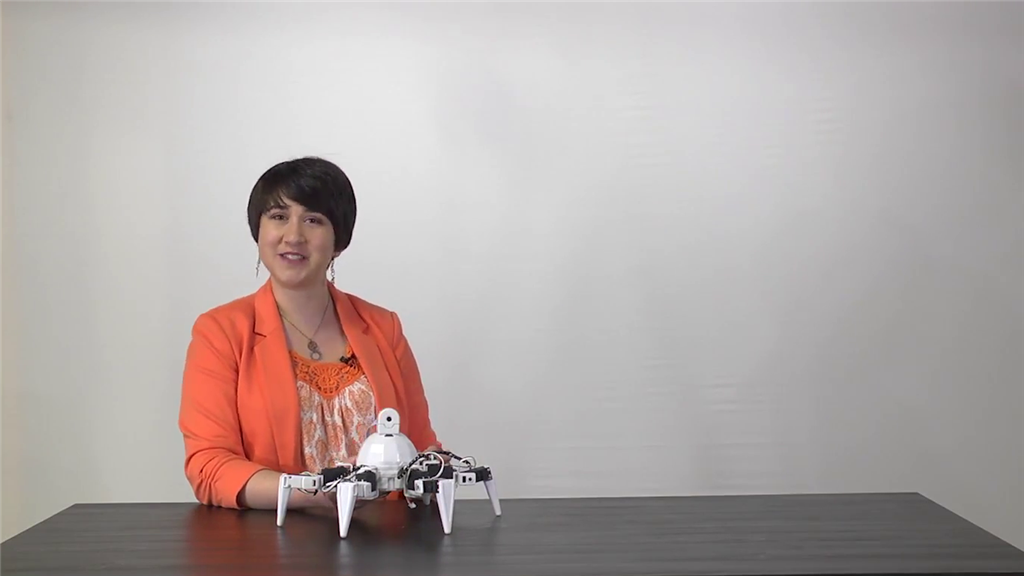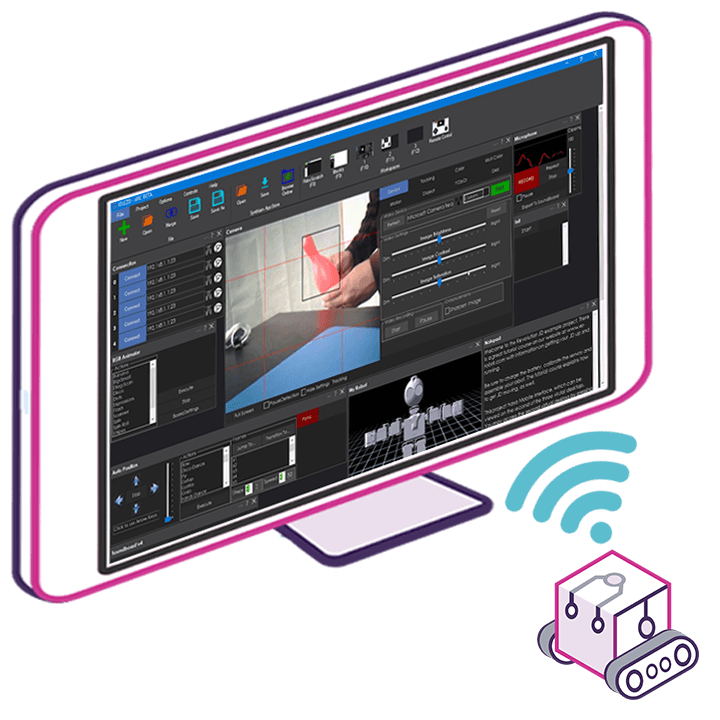 Upgrade to ARC Pro
Harnessing the power of ARC Pro, your robot can be more than just a simple automated machine.