Skip to comments
Artamus, the Rambo Knight Autobot Robot Hack
#1 Soft Hack Includes a Hack of the RC Controller only.
Requires no modifications to actual robot, allows grandkids (if they want) to add EZ Robot control for movement, VR, and voice synthesis.
EZB and hardware can sit on table, not required to be on robot.
The 5 volt relay board is an overkill, but I already had it.
#2 Intermediate Hack, requires EZB on board robot.
This hack allows for movement of the upper wheels and door wings.
Not shown in #2/#3 video was the addition of head pan & tilt, and L.E.D. eyes.
The two robot batteries, or one, can power this hack.
#3 No Regrets, no turning back Hack.
It included an H Bridge with more realistic movement ramping up and down, servos on the eyes with blue and red L.E.D.s.
Removal of the upper wheels, and building of functional arms with a total of 9 degrees of freedom on each arm. ( this took over 3 months of planning, experimenting/do overs, and building)
EZ Robot HDD Servos are awesome, they did not burn up while I was experimenting lifting the large arms. They hold quietly extended at various angles!
The total arm wt. each is about 2.5 lbs.(1,134 grams) and they are about 24 inches long.
They operate better with a LiPo battery than the 2 SLA 6 volt batteries.
The hands are rated at 5 volts, and did not like the 6.5 robot voltage. They operate on a separate pin out board at 5 volts.
The Door Wings were moved to the curved sides of the Autobot dashboard, and servos added.
After trying Plasma disc behind the mouth, I removed it. I carefully cut the mouth opening, and installed a servo for movement, with blue lighting.
The Robot can carry up to 65 lbs. of cargo weight.
This has been a very fun robot to hack.
Artamus weighs over 40 lbs.
Future plans may include a Bosch worm gear motor for waist rotation?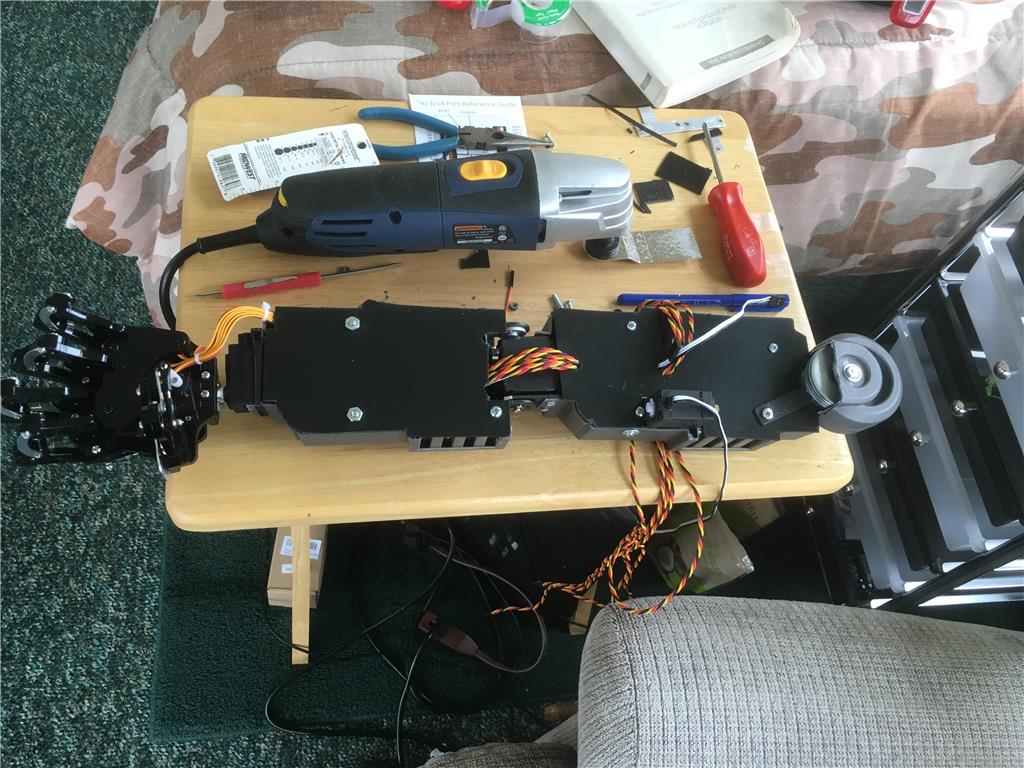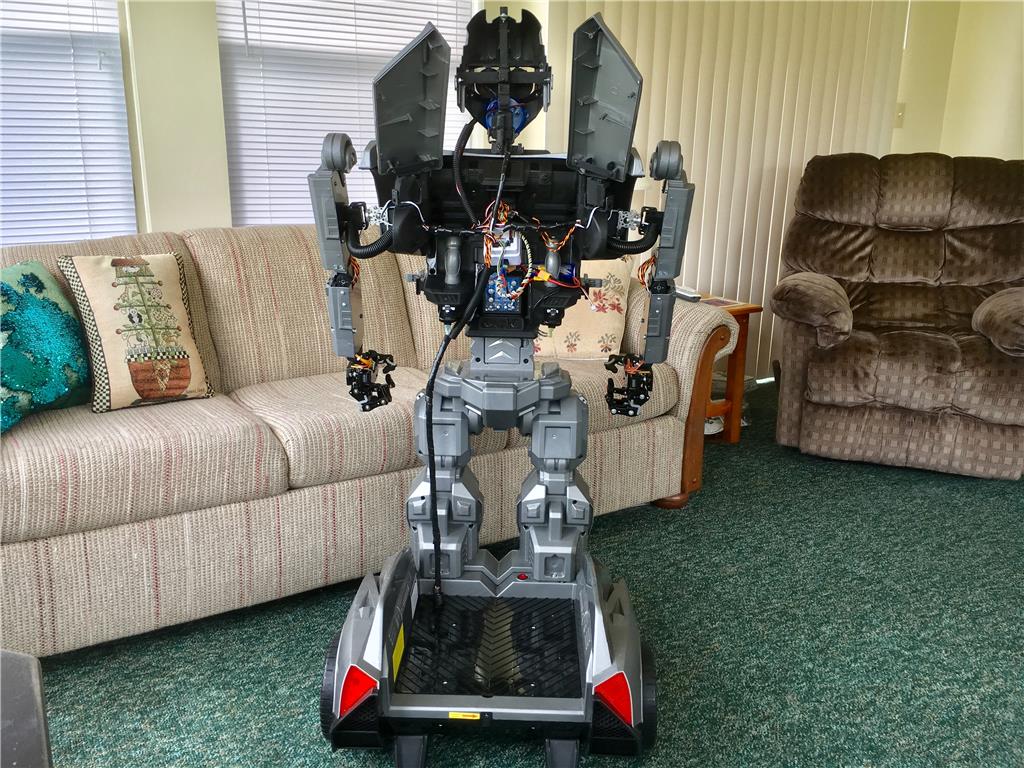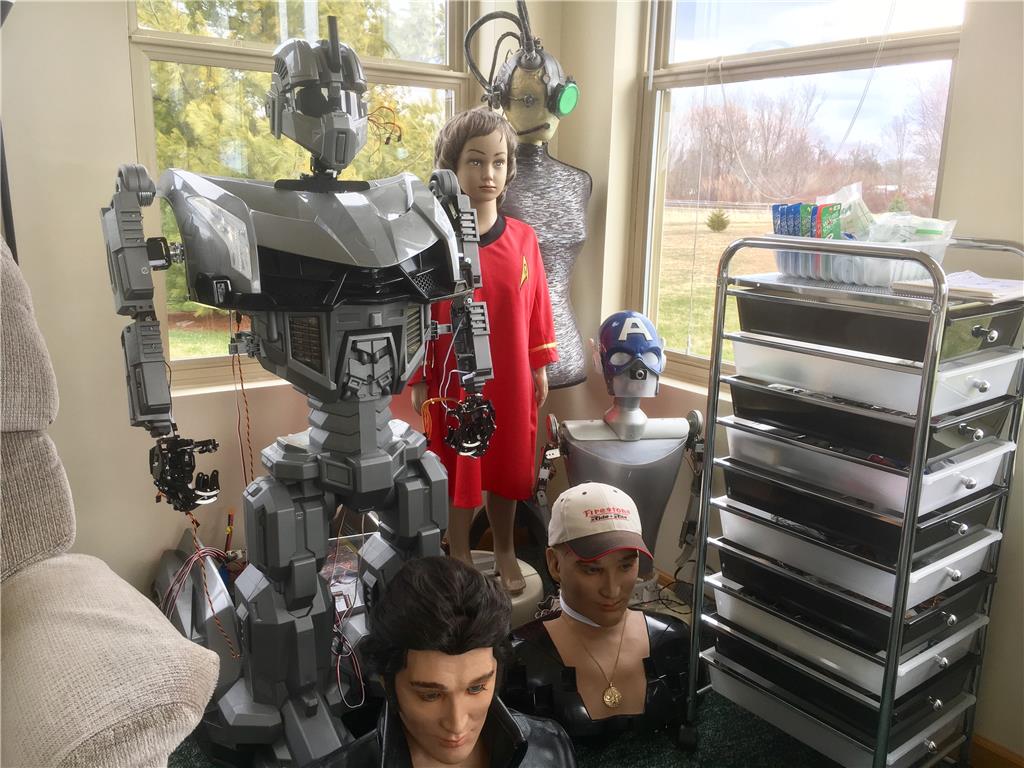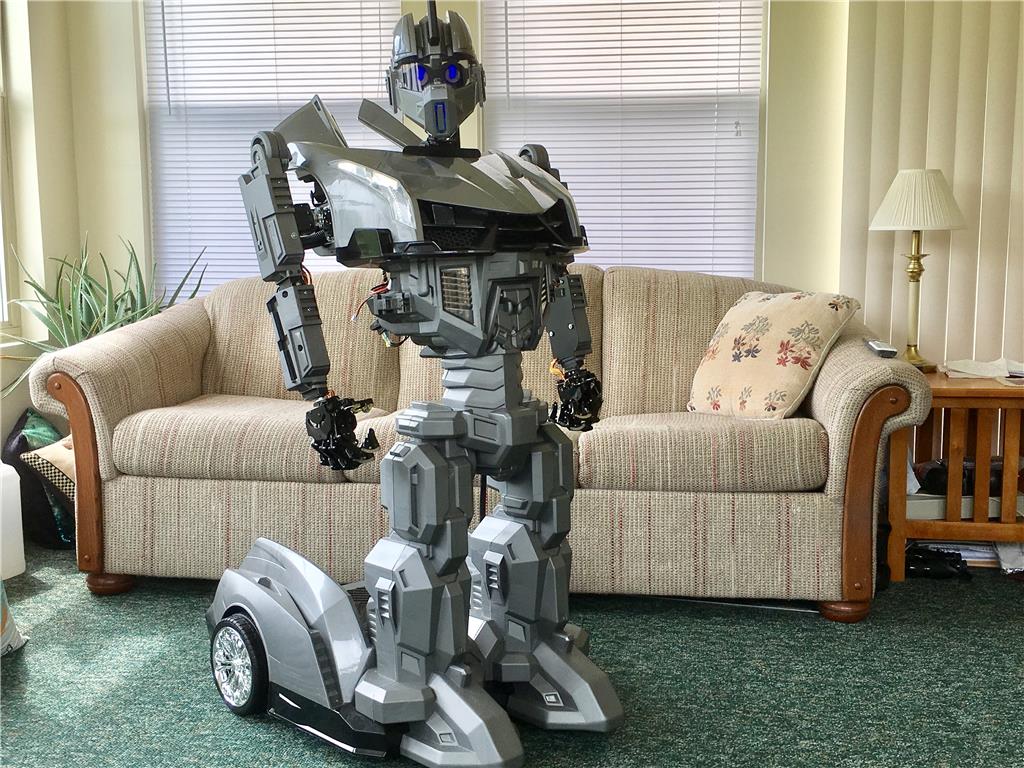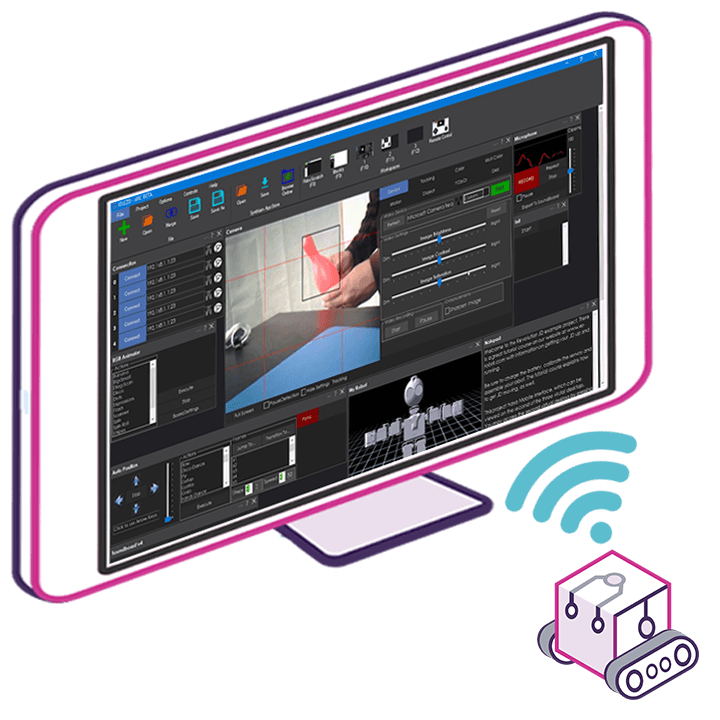 Upgrade to ARC Pro
ARC Early Access will give you immediate updates and new features needed to unleash your robot's potential!