Robot
Published on August 16 2018
My Head Designed For Jd
Skip to comments
Hi Community,
I would like to show you the current status of my project. I work on a head for JD.
The last change was to enable the installation of an ultrasound sensor and to create space for a gyroscope in the head.
You can find the project here:
www.thingiverse.com/thing:2740165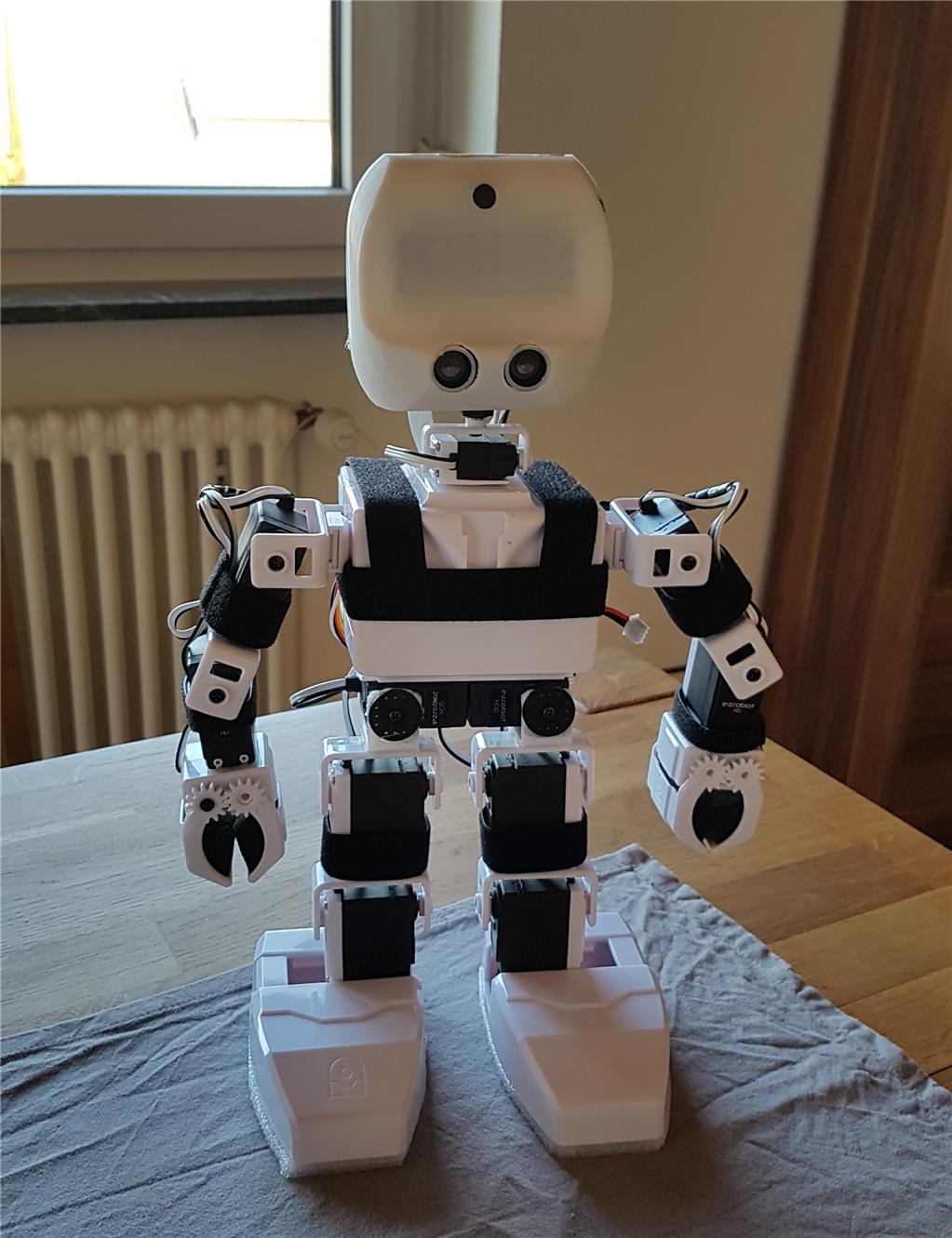 Also I try to create a more humane walk with the hips.