Skip to comments
Years ago I saw a few Halloween props discussed here, on YouTube and on Make. I showed a few to my kids who really enjoyed them but were to young at the time. This year we decided to give it a try. What a great way to get the kids interested in basic engineering and robotics.

We settled on building a Grim Reaper.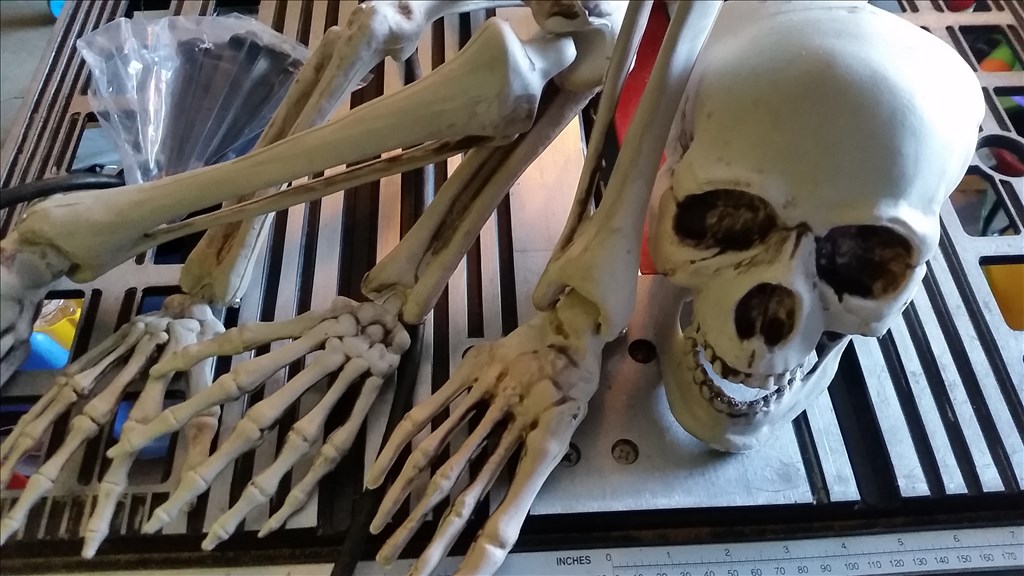 We went to one of our local hobby stores and picked up an inexpensive partial skeleton (bag of bones) for the basis of our Grim Reaper. This skeleton came with a skull with working jaw (key to our plans), 2 legs with feet, and 2 arms with hands. No ribs or spine but that was OK since we would be mounting some electronics in the area of the ribs.

After we got it home we sawed off the back of the skull, drilled a hole in the base for our linkage to pass through and drilled another hole in the jaw as an attachment point for our linkage. We then took a large paper clip and used it as our linkage. We mounted one of the EZ- Robotics servos on a block of wood inside the skull angled so that it would properly active the jaw via the linkage.




We also added a large dowel rod as the neck/spine since we didn't have one in the bag of bones. Additionally we drilled small holes in each of the eye sockets that we will use to mount some LEDs later.

Next we built the underlying structure (body) that would house some additional electronics and allow the Grim Reaper to sit up properly.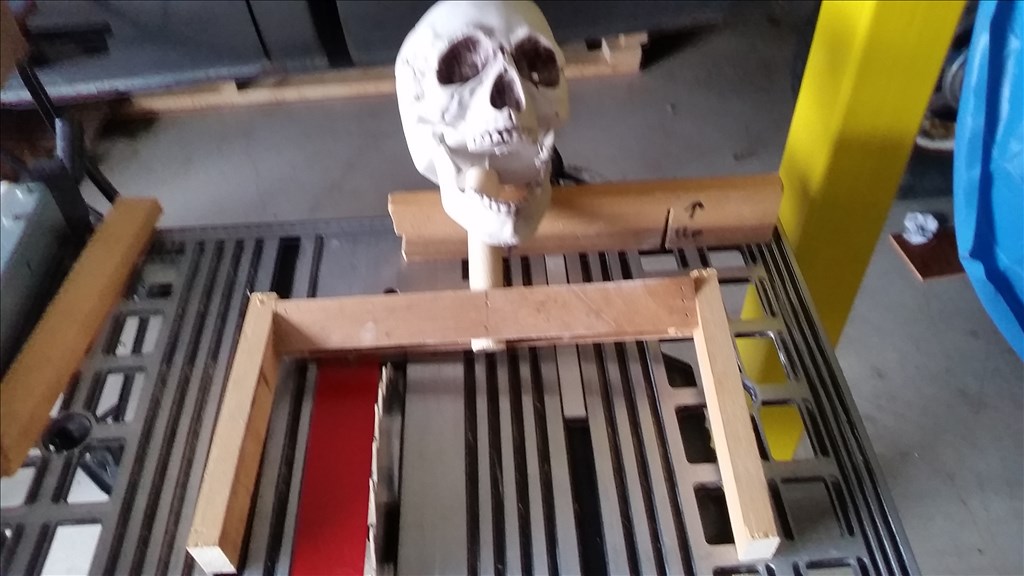 We'll be mounting an EZ-B v3, a breadboard, a ping sensor and a bluetooth speaker inside the body to control everything later this week.

After everything is properly mounted and tested the kids' grandmother will make a proper hooded cloak for our Grim Reaper and if we have the time we'll make a wooden scythe.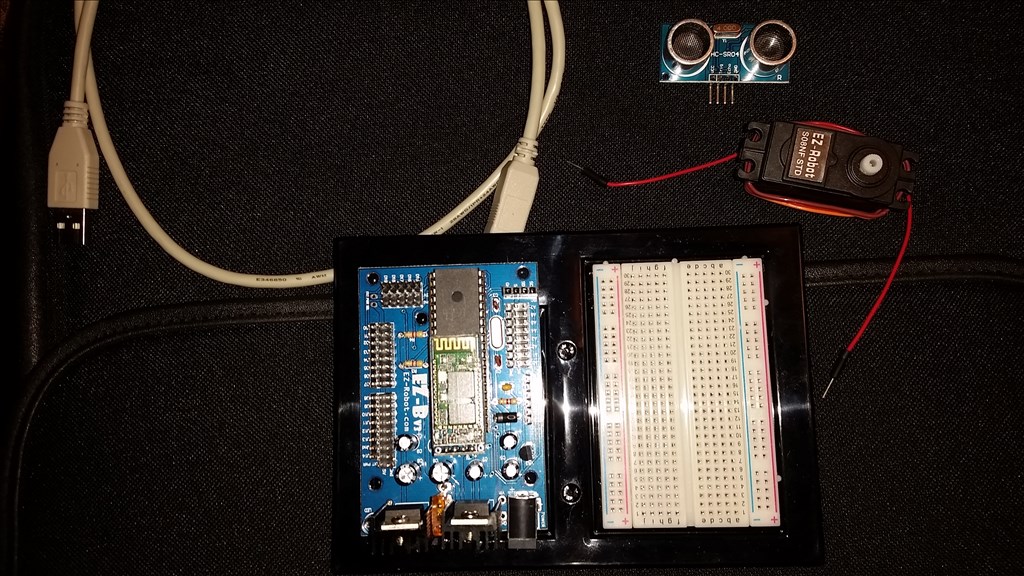 I'll post more pictures when we get a little further along.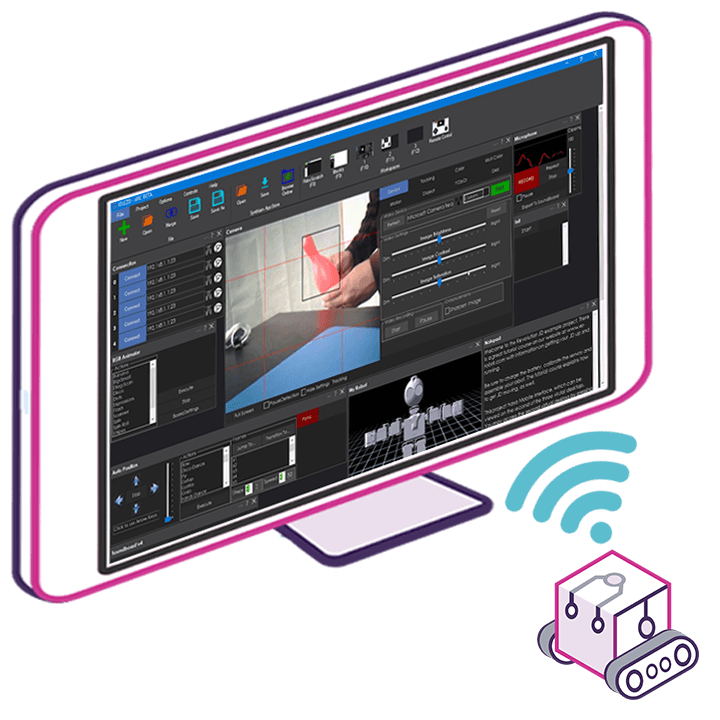 Upgrade to ARC Pro
Harnessing the power of ARC Pro, your robot can be more than just a simple automated machine.