Skip to comments
Hey all. I was really excited when my EZ-B arrived about a week ago. While it was on its way I was searching around for my first project. Thanks to DJ's great website and Ebay I found what I wanted. I picked up a RAD 2.0 for 15 bucks. It did not have any remote or battery charger (so what). And today I started on it! I hope to post my progress here and open to any ideas you all might have. As you can see I wasted no time before I opened it up!
The RAD 2.0 has what looks like a decent track base with motors and gear boxes (a bit loud when I tried out the motors). It has a physical gearbox selector switch for High and Low gearing (I will need to put a servo on that) which will be cool to mess with. The interesting thing about this guy is that he bends at the waist. He also has two arms that work together to grasp an object. It looks like can bend all the way over and pick up an object on the floor (we shall see). After opening it up I noticed it appears to be a decent thing to start modding.
I have an H bridge on the way for the track motors and I probably going to need another if I want to use the existing motors that control the waist and arm movements. I am thinking of putting in a accelerometer as well so when the bot goes up or down hills it could stabilize itself automatically! It will surely have a distance sensor...just not sure where to put it yet, camera, and probably go with an MP3 trigger. You may notice the circle on his chest...The original toy was remote control and could fire nerflike darts (pretty neat). Not sure I will keep that functionality as I am thinking of other cool gadgets to hook up to him. Tonight I tackled the head movement.....I will post more on that later.....
Kevin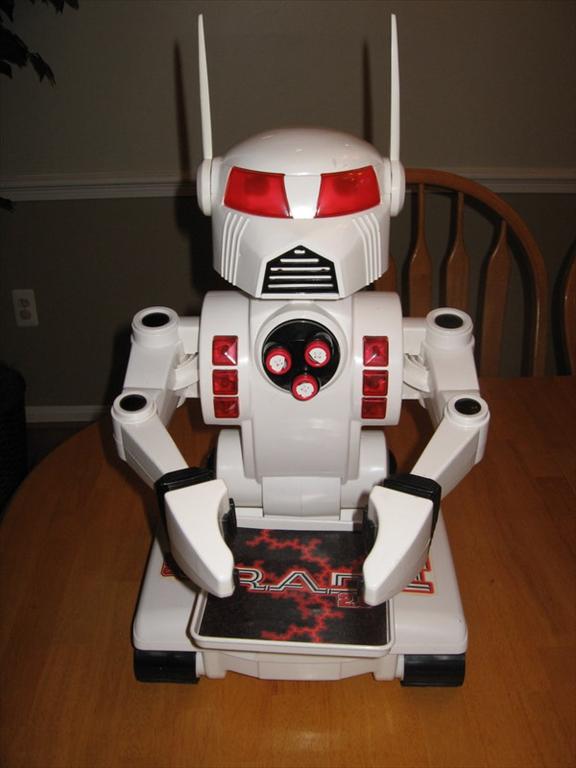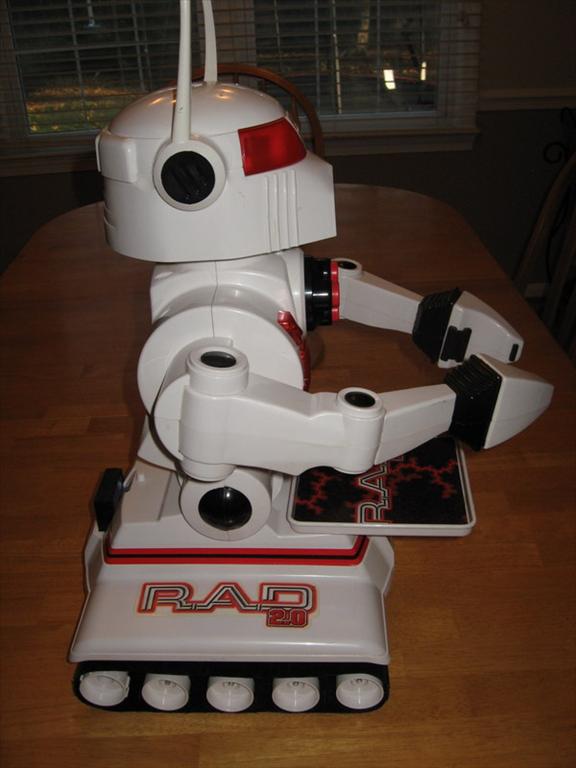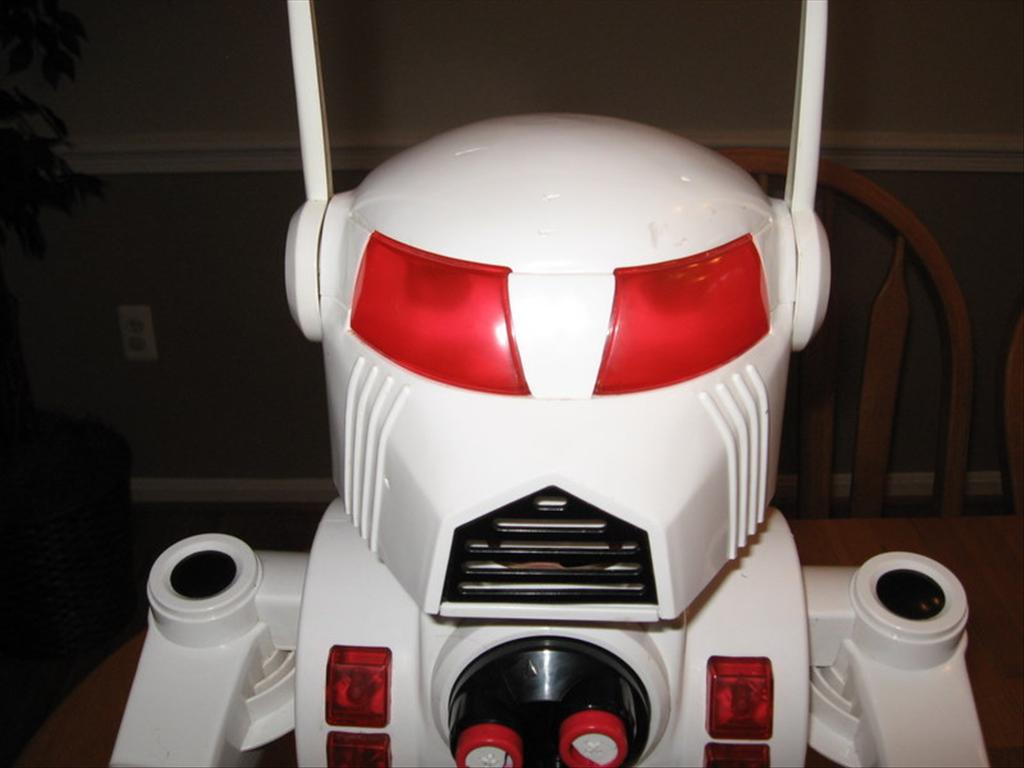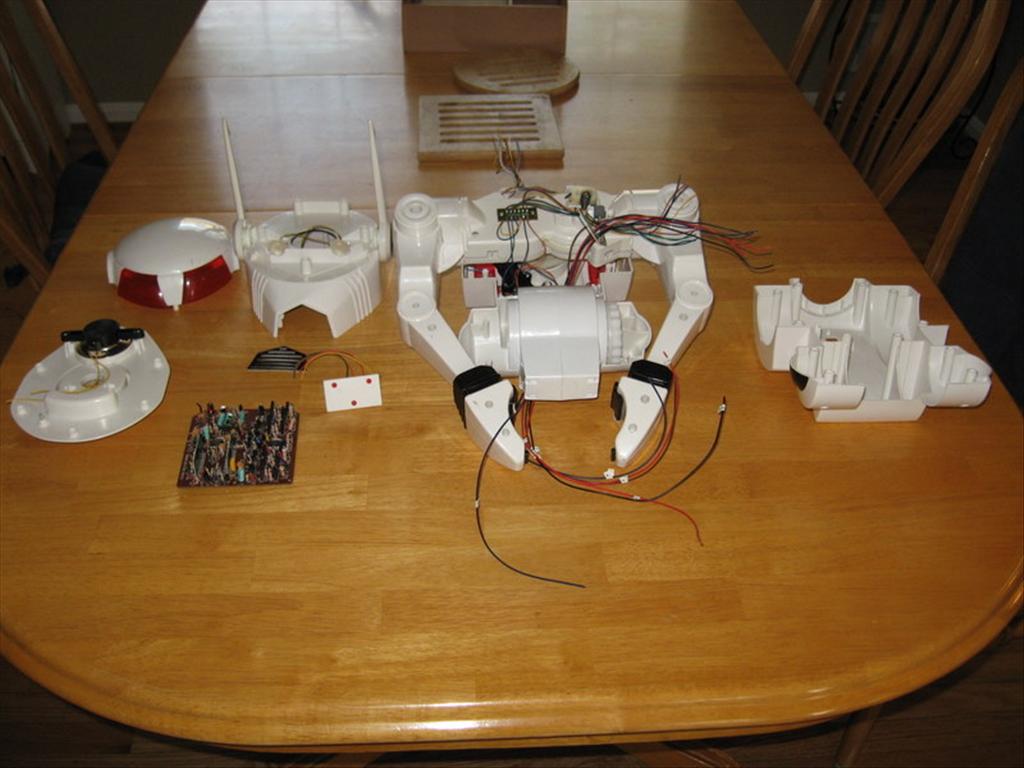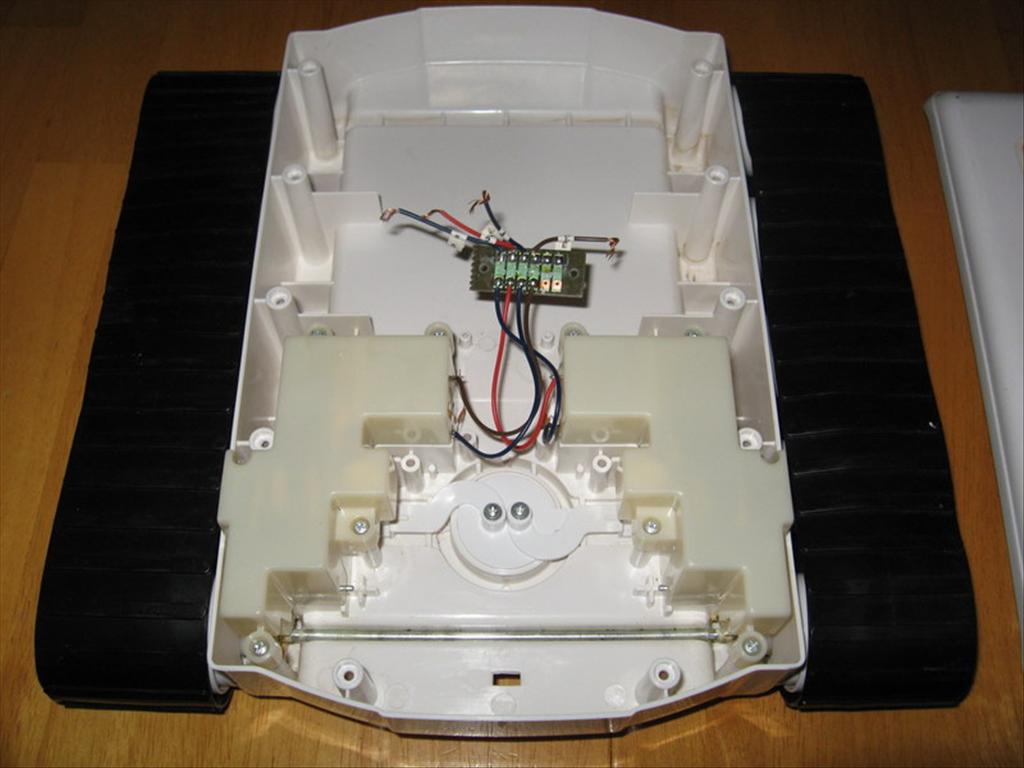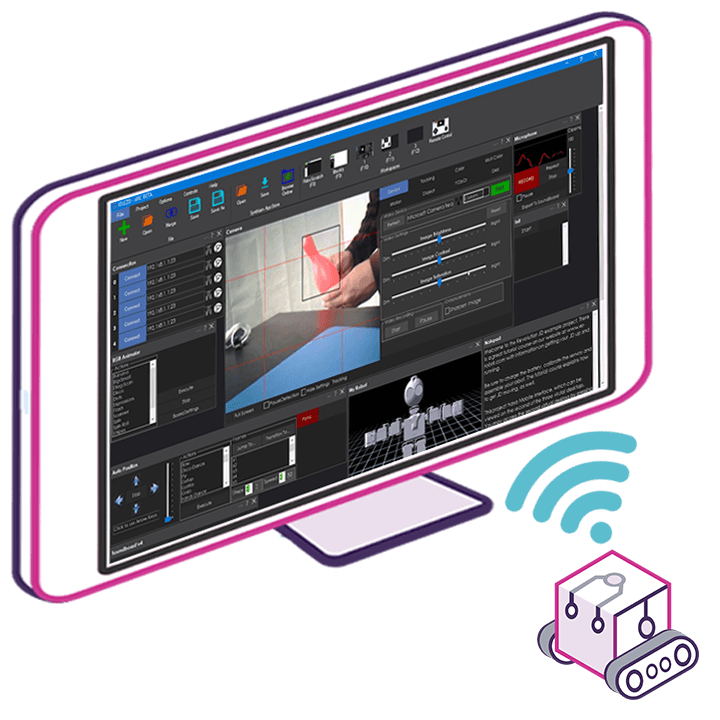 Upgrade to ARC Pro
Your robot can be more than a simple automated machine with the power of ARC Pro!