I've been working on a new hand idea for my InMoov robot. I seriously hacked the
Exiii Handii
. Their original design had the thumb and index finger moving independently and the other three fingers moving together. I changed it so that all of the fingers move independently and I managed to get all of the finger
servo
s in the hand. I added a wrist movement using one of EZ-Robots Lever
servo
s and the forearm and wrist rotation is from the original InMoov design. Of course it is all controlled with an EZBv4.
Here's a video of it working.
A picture of the back of the hand.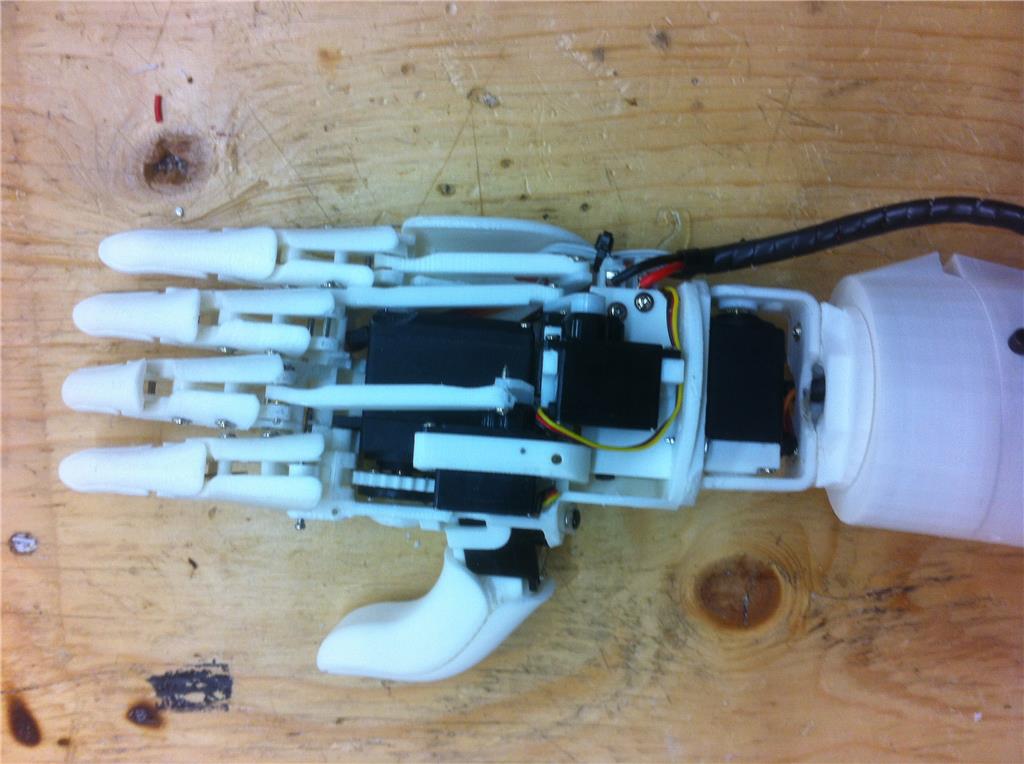 Then I got playing around with some Flex sensors sewn to a glove I made awhile ago when I first made my InMoov. It took a lot of work, back then, to get it work with an Arduino. So I followed the tutorial on Flex sensors by Steve G and it was EZ to hook up to the v4. Nice tutorial Steve!
Sorry about the quality of this video.
My next goal with this project is to get it running with some ECG leads to control it by flexing muscles.