Migrating from EZ-Script to JavaScript
Organized Commands
JavaScript organizes commands in groups, called classes. There are classes for controlling servos, reading ADC, setting and reading digital ports, and more. The methods within the classes are well documented on the JavaScript manual page in the support section.

ARC JavaScript Manual: https://synthiam.com/Support/javascript-api/javascript-overview


How Does It Work
When typing in the JavaScript window, intellisense will detect the first characters of each word and display a dropdown of options. For example, if want to move a
servo
into a position, we begin typing
Servo
. and the class for
servo
commands will display.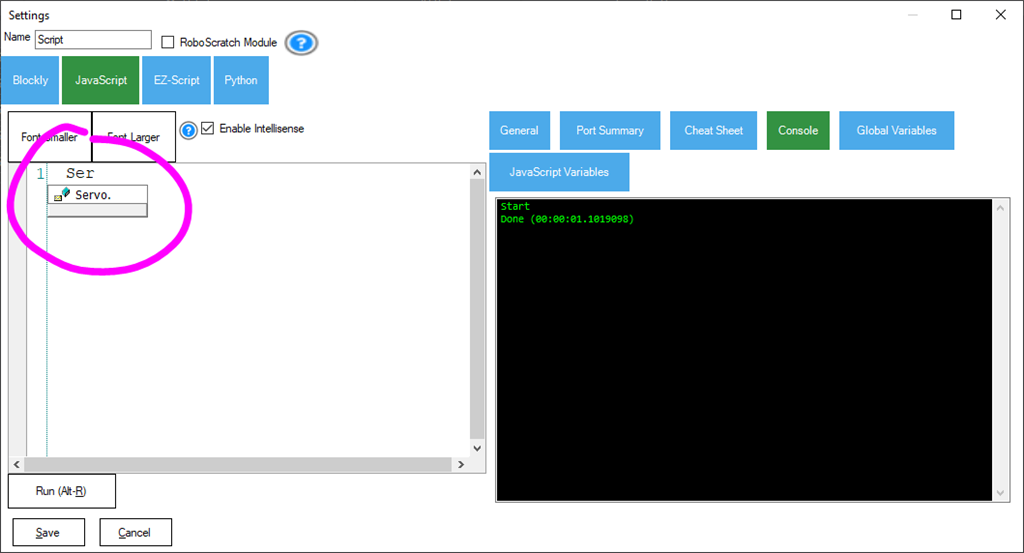 Each class separates the commands by a (.) period. Select the class and the commands within that class will be displayed.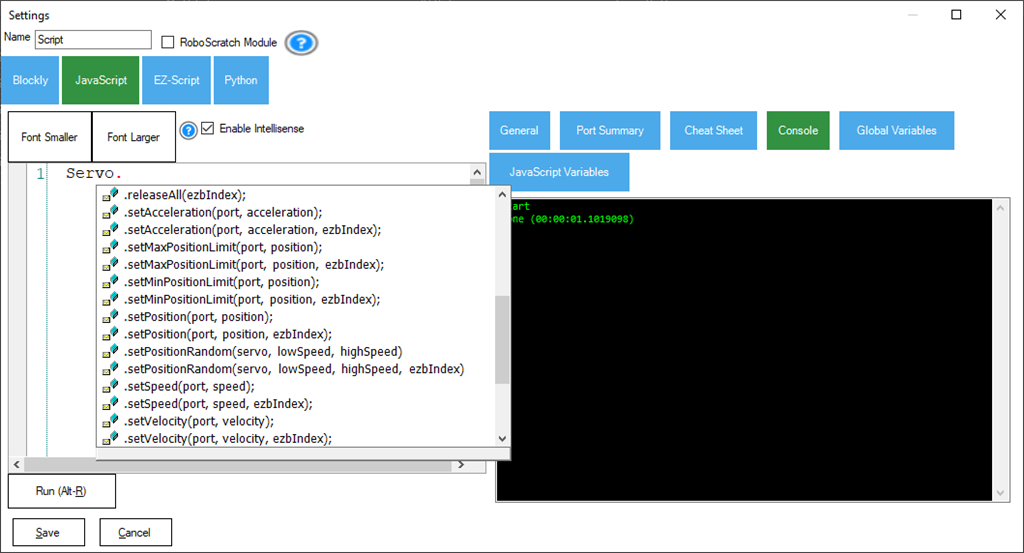 And here we can see the command Servo.setServoPosition, to move a
servo
into a specified position. There are variants of the command that support different parameters. That means you can type any variant of that command by providing only the parameters that you wish to provide. For Servo.setServoPosition, there is one variant that accepts the board index, and the other does not which means it defaults to index #0
Either of these two
servo
commands will perform the same outcome. The only difference is the second command is specifying the EZB board index.
Code:
Servo.setPosition(d0, 75);

Servo.setPosition(d0, 75, 0);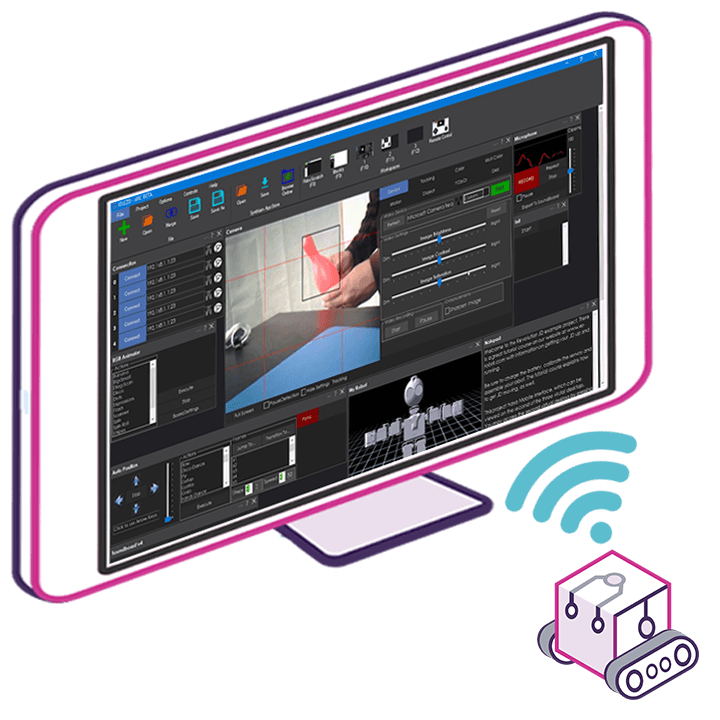 Upgrade to ARC Pro
Unleash your creativity with the power of easy robot programming using Synthiam ARC Pro