Migrating from EZ-Script to JavaScript
Description
How to move your code from EZ-Script to JavaScript. JavaScript offers faster execution and more features.
Why?
Why migrate from EZ-Script to JavaScript? The answer is performance and functionality. While EZ-Script appears straightforward, it is very similar to JavaScript. The most significant differences will be outlined in this tutorial. However, JavaScript can organize commands in groups, called classes. These command groups make JavaScript more organized and easier to find the correct command that you're looking for.


Performance
The Synthiam implementation of JavaScript in
ARC
is fast... very fast! It outperforms
EZ-Script
by a significant magnitude. Take for instance, a benchmark between the two languages by counting to 1,000,000.
JavaScript (1.1 seconds)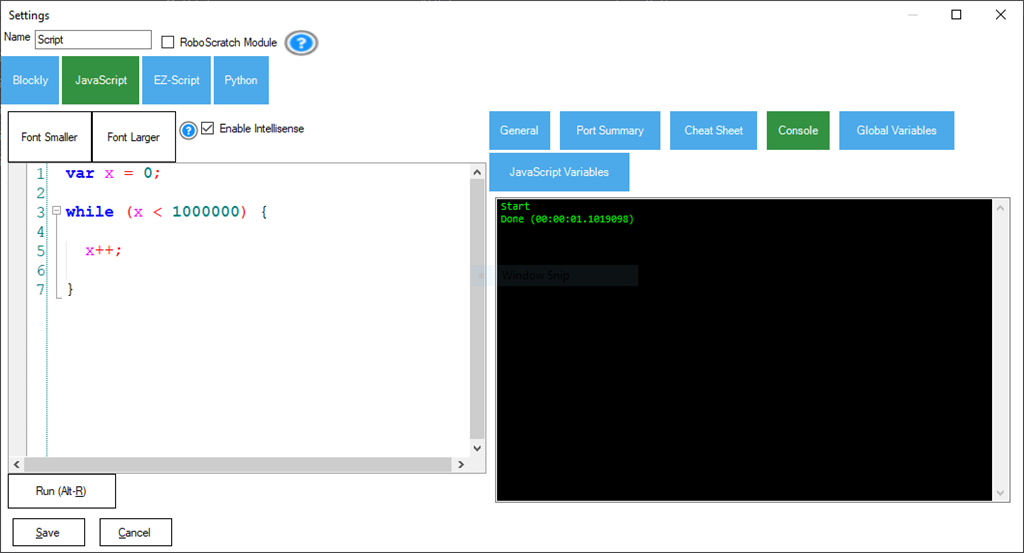 EZ-Script (2 minutes, 5 seconds)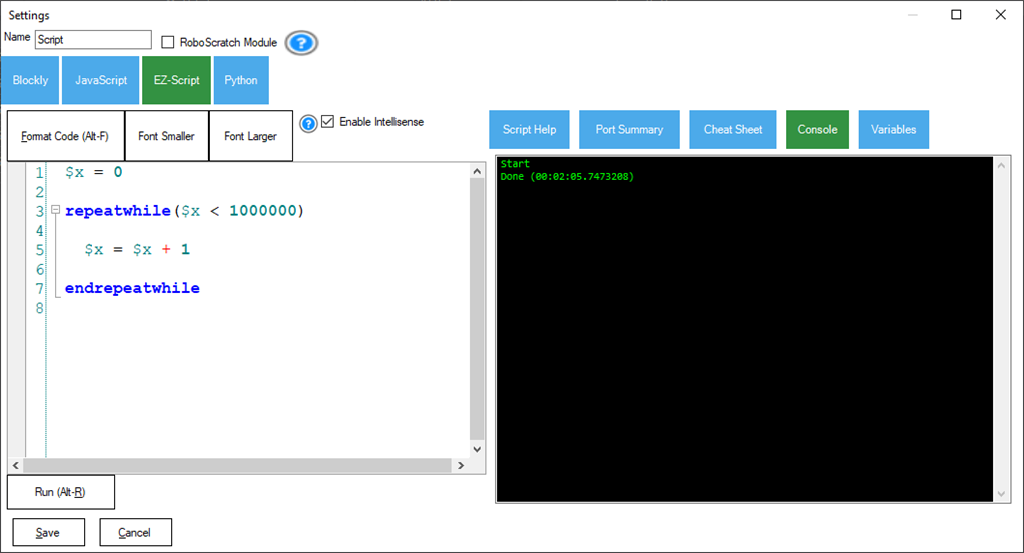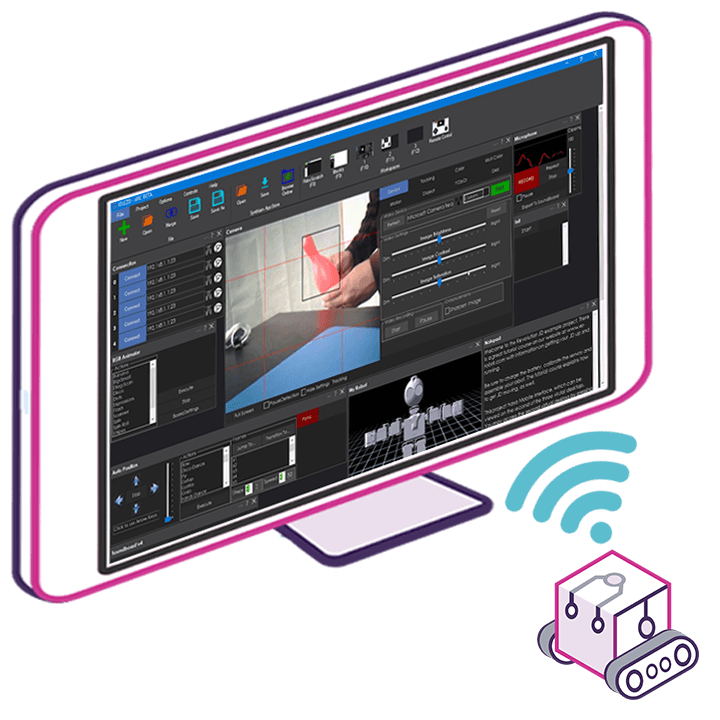 Upgrade to ARC Pro
Synthiam ARC Pro is a cool new tool that will help unleash your creativity with programming robots in just seconds!