Migrating from EZ-Script to JavaScript
Variables
The first thing to cover are how variables differ. A variable in EZ-Script starts with a $ (dollar sign). A variable in JavaScript does not start with anything and can be named however you wish, as long as the first character is not a number. 


Assign Variable Example
EZ-Script Example
Here is an example of a variable being created in EZ-Script
Code:
$MyVariable = "Some text"

print($MyVariable)
JavaScript Equivalent
This is the equivalent of assigning a value to a JavaScript variable
Code:
var MyVariable = "Some text";

print(MyVariable);
*Note: Remember that variables are case-sensitive. This is covered in an previous step of this tutorial.
JavaScript Variables Are Not Global Across ARC
This is one difference that you must be aware of. When creating a variable in EZ-Script, the variable is accessible across all robot skills in ARC. However, when creating a variable in JavaScript, it is only accessible by that isolated script. To share variables across other robot skills, you will use the
getVar()
and
setVar()
commands. That will set a global variable with a value so other robot skills can see it.
In fact, setting and getting variables from the Global Variable storage will also work across
EZ-Script
variables.
EZ-Script
sets variables as global by default. So, if you assign a variable in EZ-Script, you can retrieve it in another
robot skill
using JavaScript with the
getVar()
command.
Example of Using Global Variables

If you have a variable that you would like to share with other robot skills, use the s
etVar()
function. This will push the variable's current value into the global stack so it is available by other robot skills. 
Code:
var myVariable = "This is some text";

setVar("$myVariable", myVariable);

In that example, the global $myVariable will be assigned the value of JavaScript value of myVariable. This means that in another robot skill, you can retrieve that value.
Code:
var myVariable = getVar("$myVariable");

print(myVariable);
[head2]Global Variable Viewer[/head]
The global variable viewer will display all variables in ARC. By clicking on a variable, it will insert the
setVar()
command where the cursor is.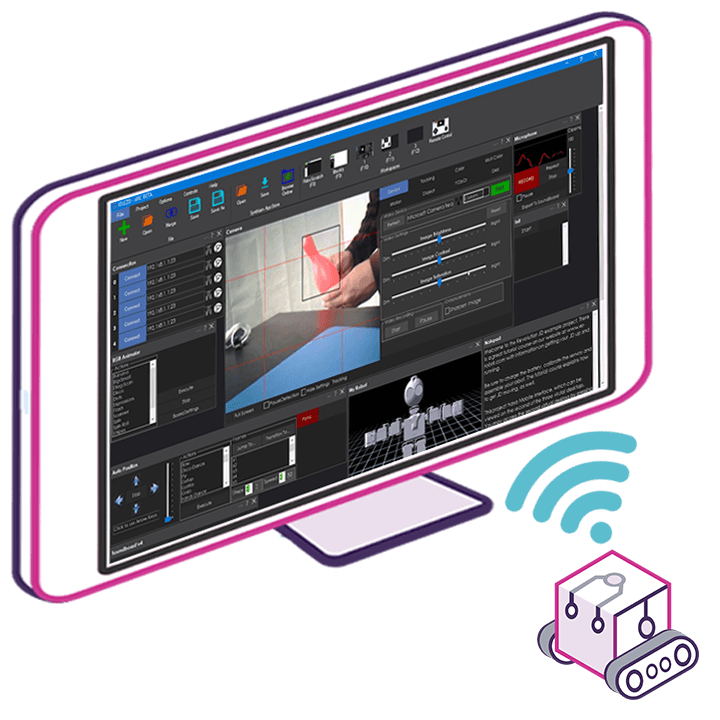 Upgrade to ARC Pro
Your robot can be more than a simple automated machine with the power of ARC Pro!