Skip to comments
Day One: The Box

Hello, my name is Peter. I have been playing with robots for some time now. I have owned a few of the WowWee products, including the original Robosapein. I have had Roombas, Wall-Es, Robbies and many other toys. I like experimenting with Arduino circuits and have done a little with the Raspberry Pi. I owned two of the earlier EZ-Bs v.3, the Bluetooth model. Well, now it's time I came into the revolution.

I plan to be using the Revolution Six. I hope to undergo a continual exploration of all the things I can do with this robot. And, of course report back, so that others can critique and offer comments. I expect to make quite a few mistakes, but I hope to share these, so that others can avoid some of them. I have a lot of ideas to explore. Some will be very serious and some will be very whimsical. My style is more toward exploring and experimenting that completing a finished robot. The Revolution Six is already pretty complete. My style is also very lighthearted.

All too often I see family members spent hundreds of dollars on a robot, put it together, move it across the floor and then put it away in the closet until next summer. Luckily, I get a chance to buy them at the lawn sale.

With this series of posts, I hope to continually inspire you to try new things with your robot, even if it's only for the fun of seeing things move or light up.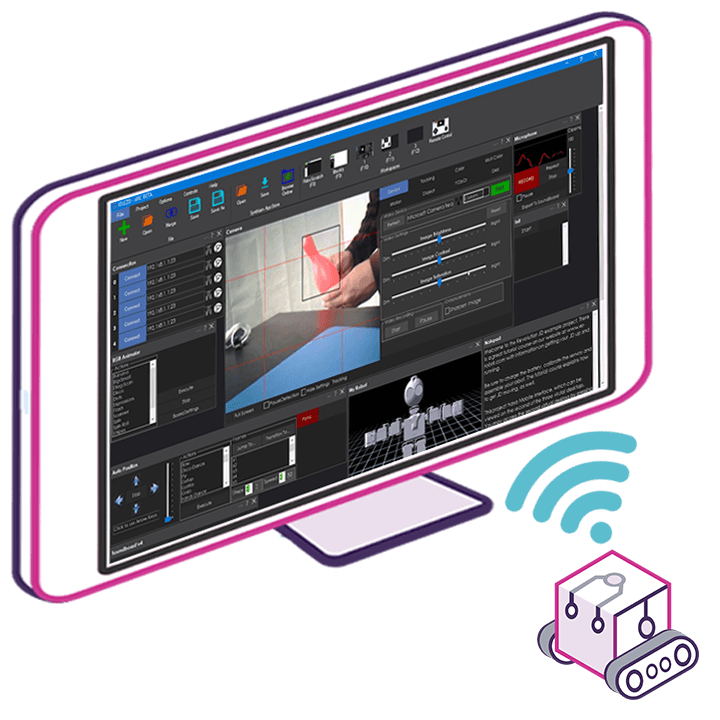 Upgrade to ARC Pro
ARC Early Access will give you immediate updates and new features needed to unleash your robot's potential!