Skip to comments
I found this robot on Thingiverse; www.thingiverse.com/thing:2471044 and thought it would be a fun project. Check it out they've really created a great robot. Printing it takes about 70 hrs. and then you need to go shopping for baking supplies (Raspberry Pi's and such). So I thought why not make it run with EZ-Robot hardware (most people here have lots of that) and software. I modified the camera holder to accept an EZ-Robot camera and the arms to accept EZ-Robot HDD servo horns and connected everything to an IoTiny. Building it was pretty straight forward.
Programing it to solve the cube was another matter, so I got ahold of forum member ptp and asked if he would be interested in helping out and he was. He doesn't have a 3D printer however so I built him the robot and sent it to him. He has been busy working on an EZ-Robot plug-in to solve the cube as well as calibrate the arms and grippers.
We are hoping to have the Plug-in ready to share by the end of the month, so start printing. This would be a fun project for both kids and adults.
We'll keep you posted.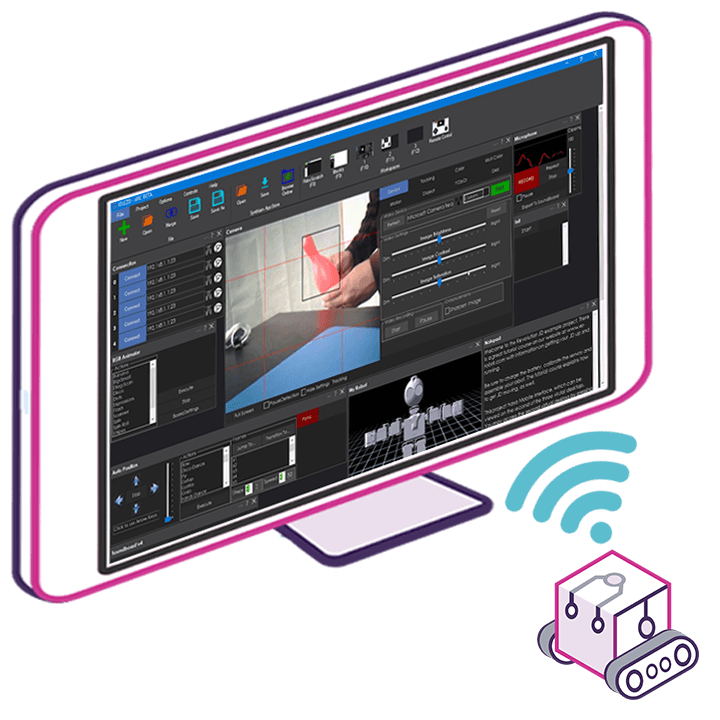 Upgrade to ARC Pro
Harnessing the power of ARC Pro, your robot can be more than just a simple automated machine.