Skip to comments
I'm 3D printing an R2-Q5 imperial droid and using the EZ-b4 as the brains. I'm still working on the body and need the rest of the lights for the dome, which I have assembled and painted.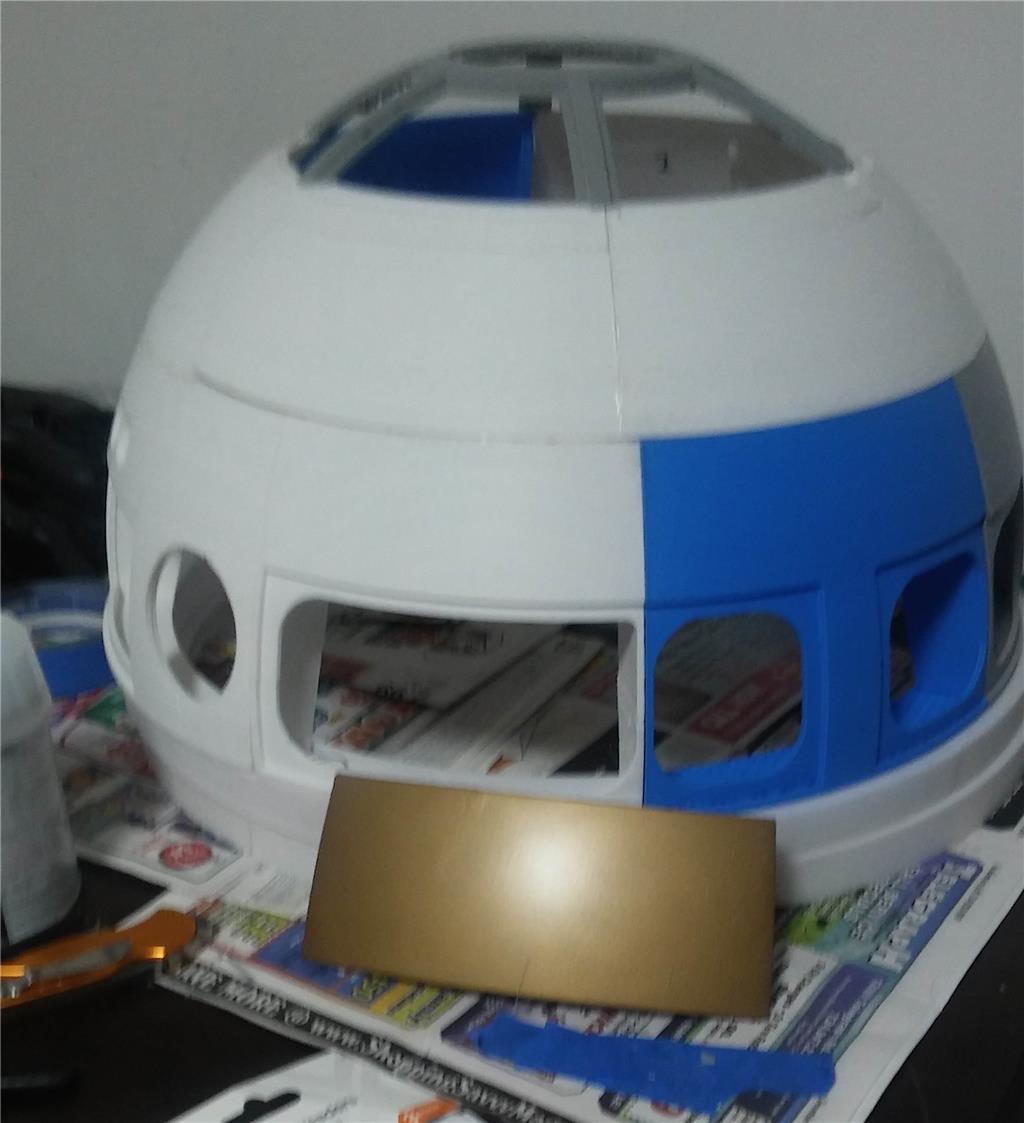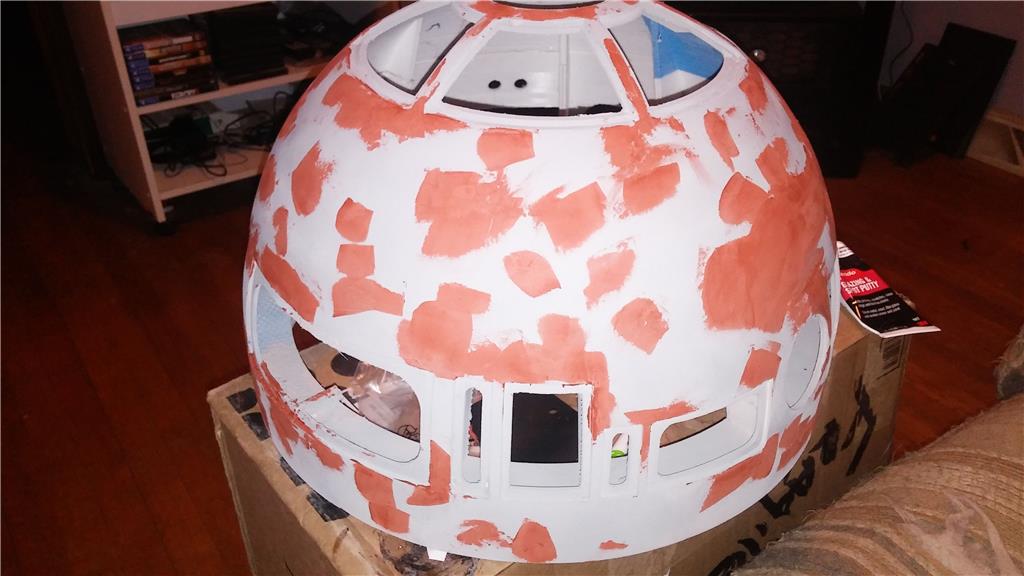 Here is some stuff from my build log showcasing the Ez-b so far!

I'm running the droid off of a Ryobi 18v battery, which I might add a second one in later and I'm using a buck converter to run the EZ-b at 7.4 volts. I'm using cheap hobby servos for the panels and I have the little buck converters someone here recommended ebay buck converters to run the servos at 5v. They will take the 7 volts max, but I don't want to chance it. I'm using the servos that came with the developers kit for heavier applications and the camera up and down motion.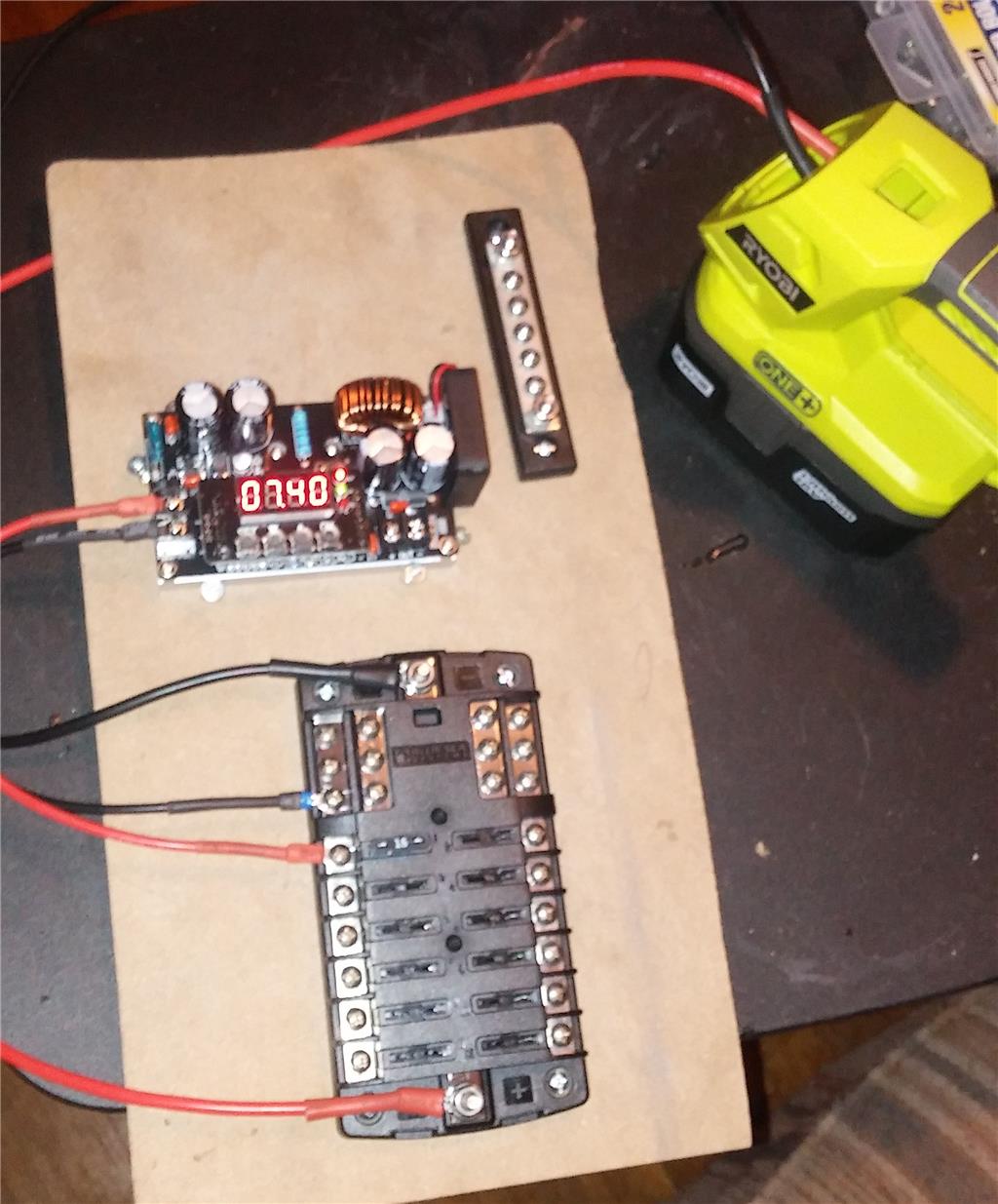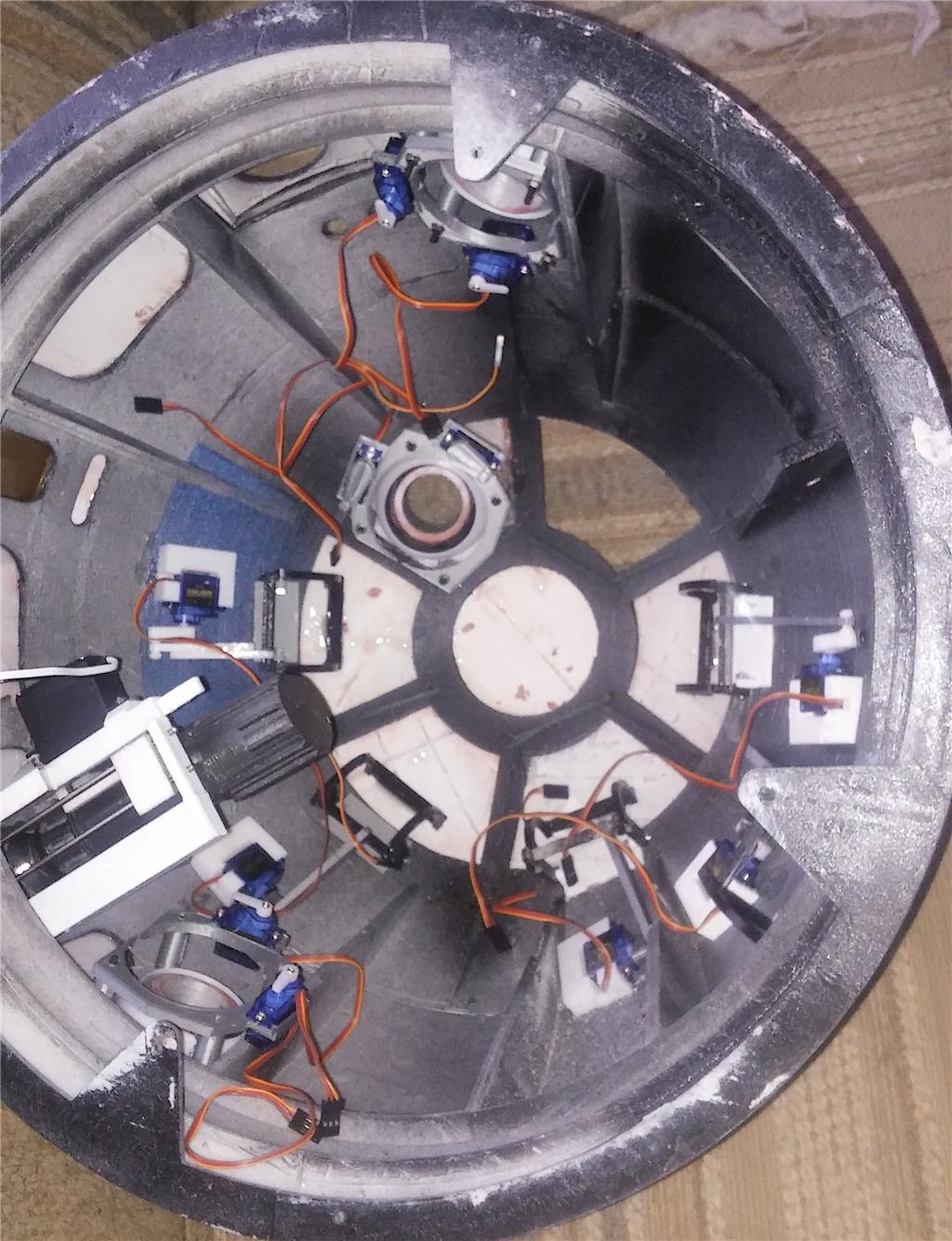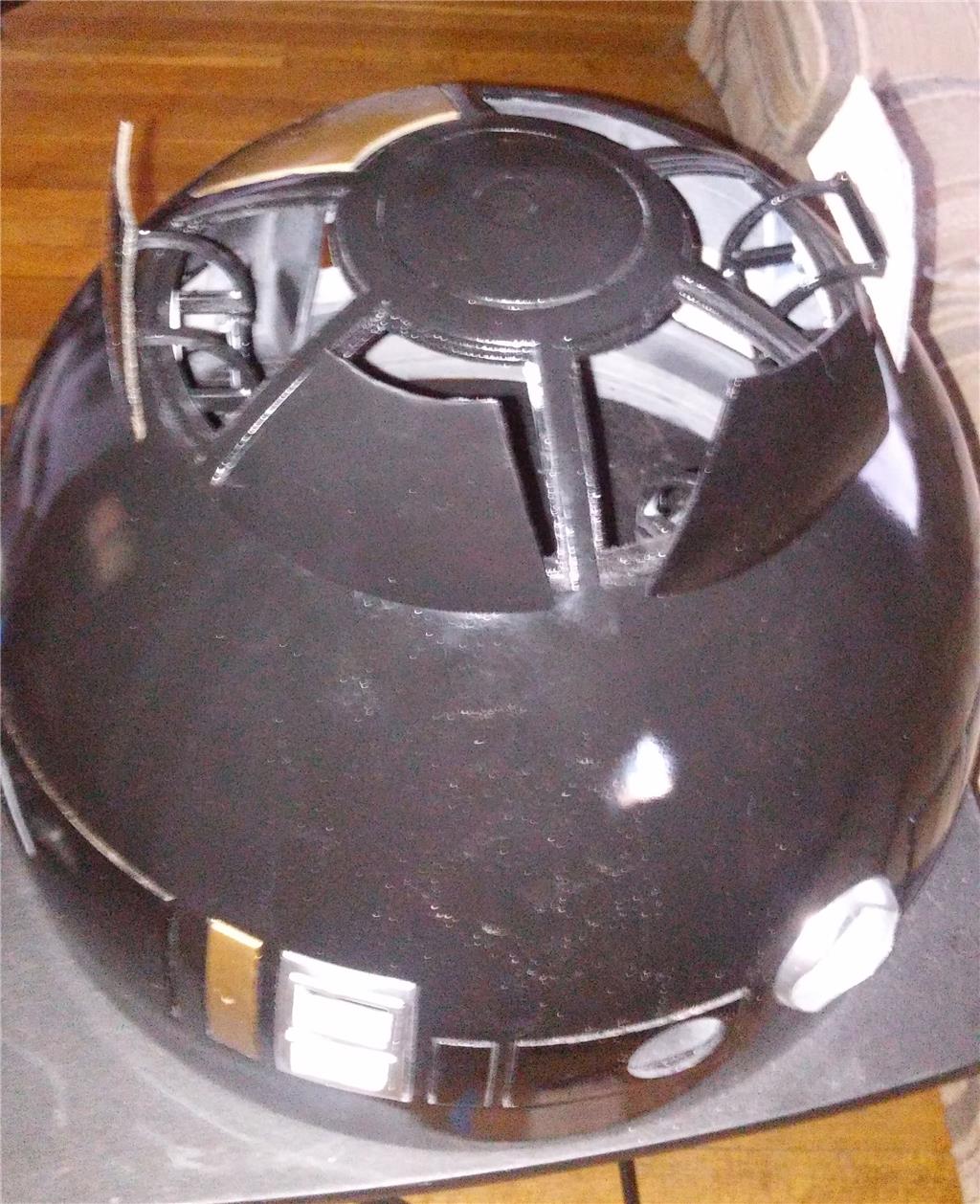 I put the camera in the dome, I printed a test panel to test placement, the put it in my dome.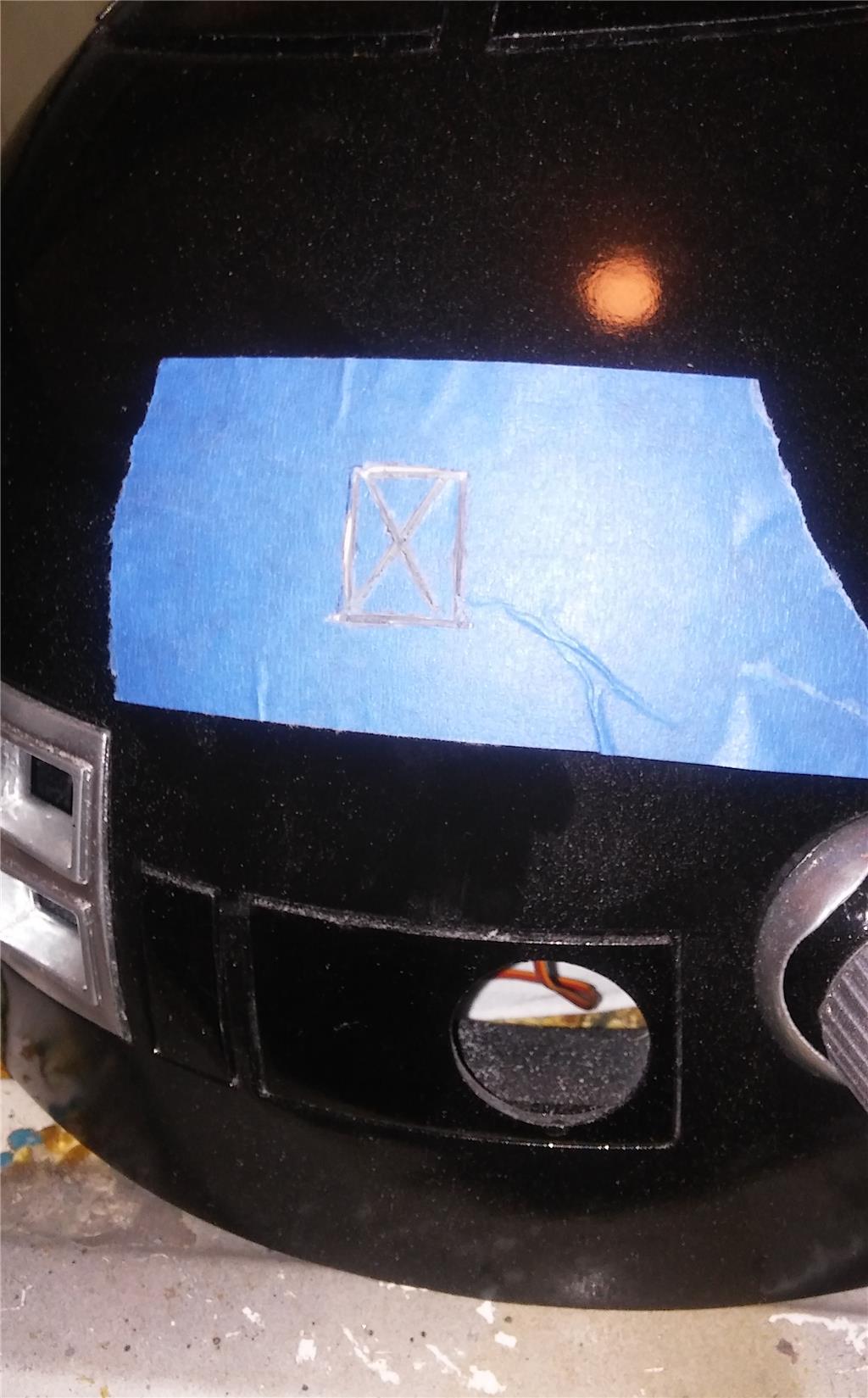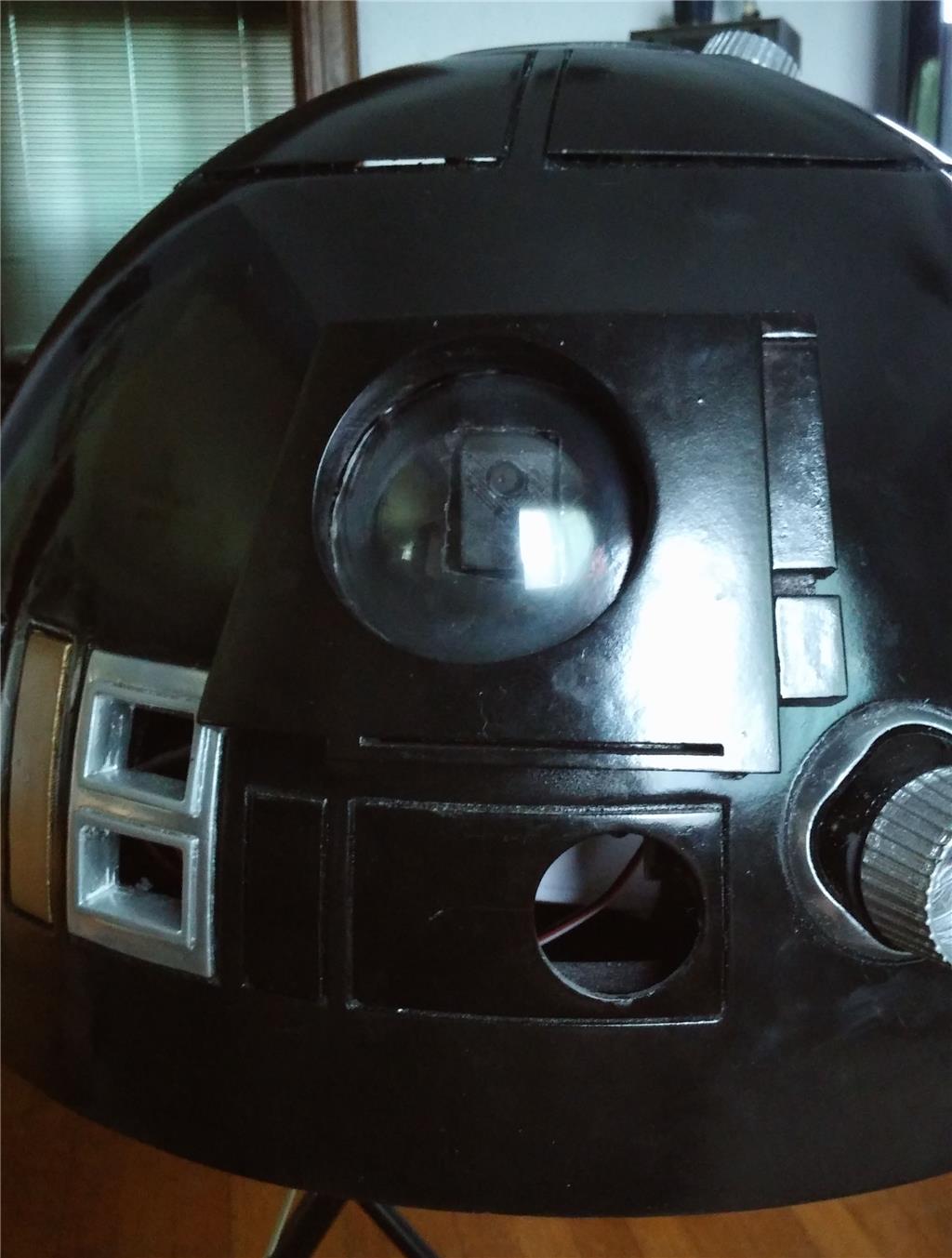 I put the continous rotational
servo
with wheel in the body to see how it spins the lazy susan and it worked well, I just have to test it with the dome on it when I'm done finishing up the body
I also tested out the sound servos .
I just picked up the 18 RGB LED Block to use in the magic panel and it works good, since it's used for eyes, I'm missing a row of lights, if I put in a light diffuser, it might look better. I took it out of the case, printes some plugs that will glue to the inside of the dome to hold them in place.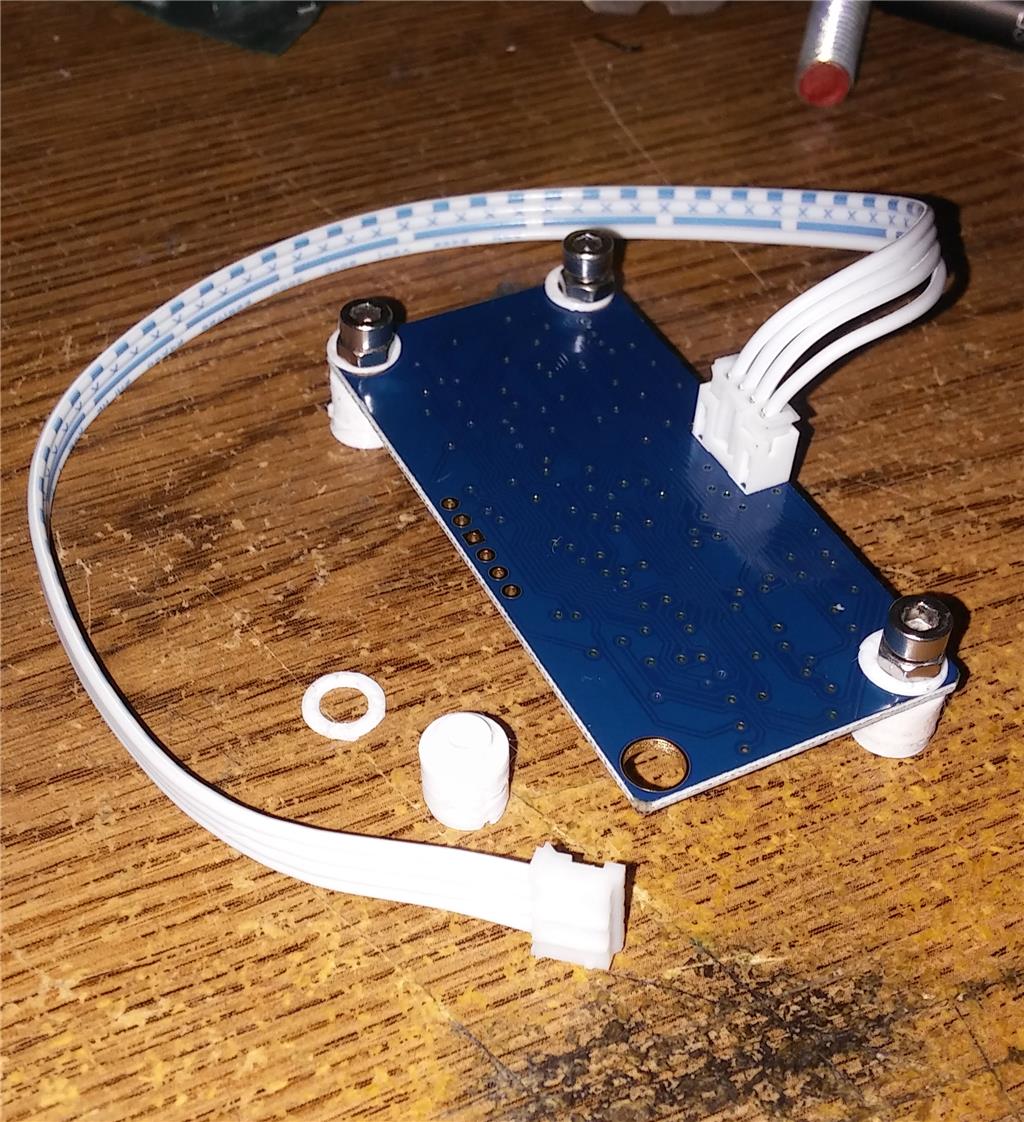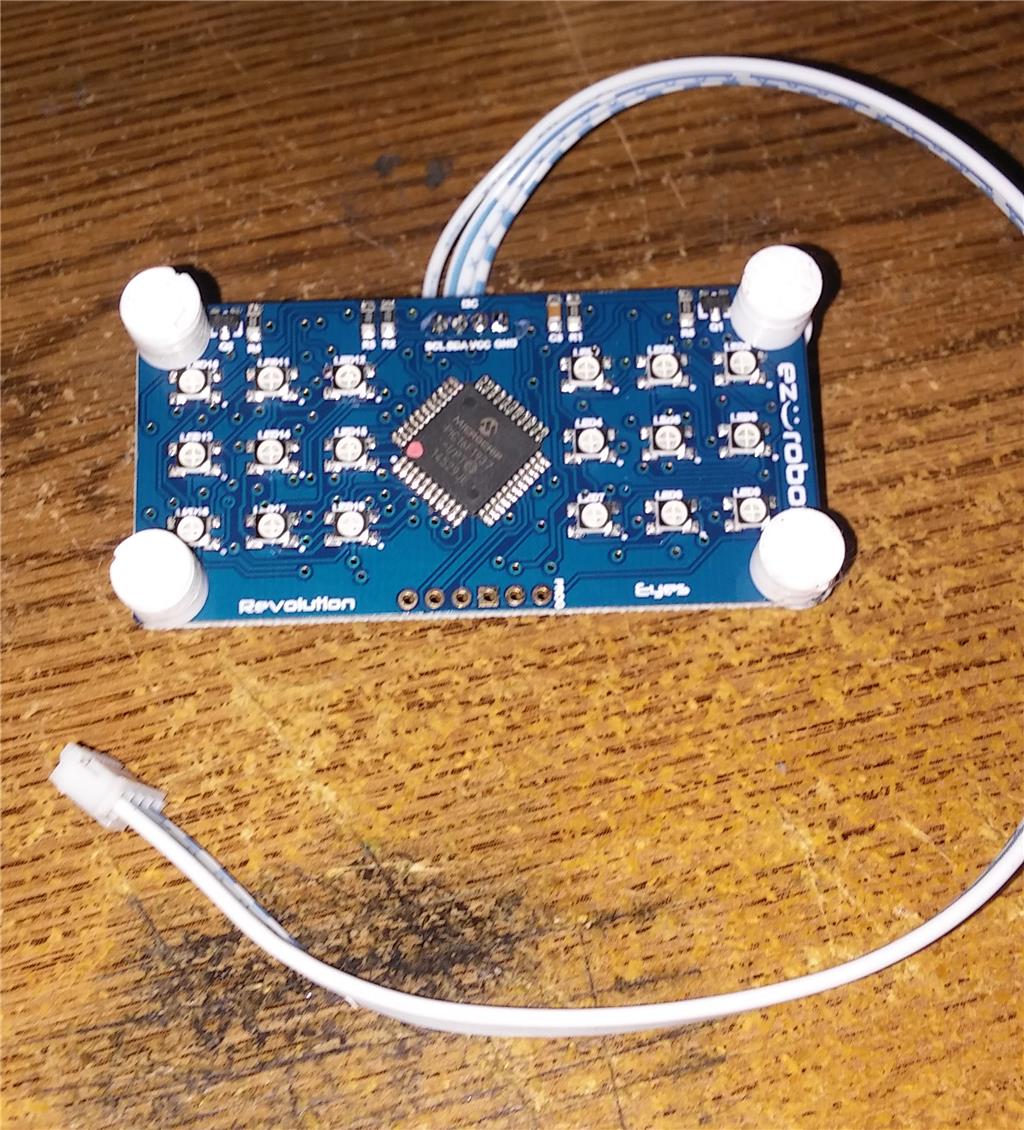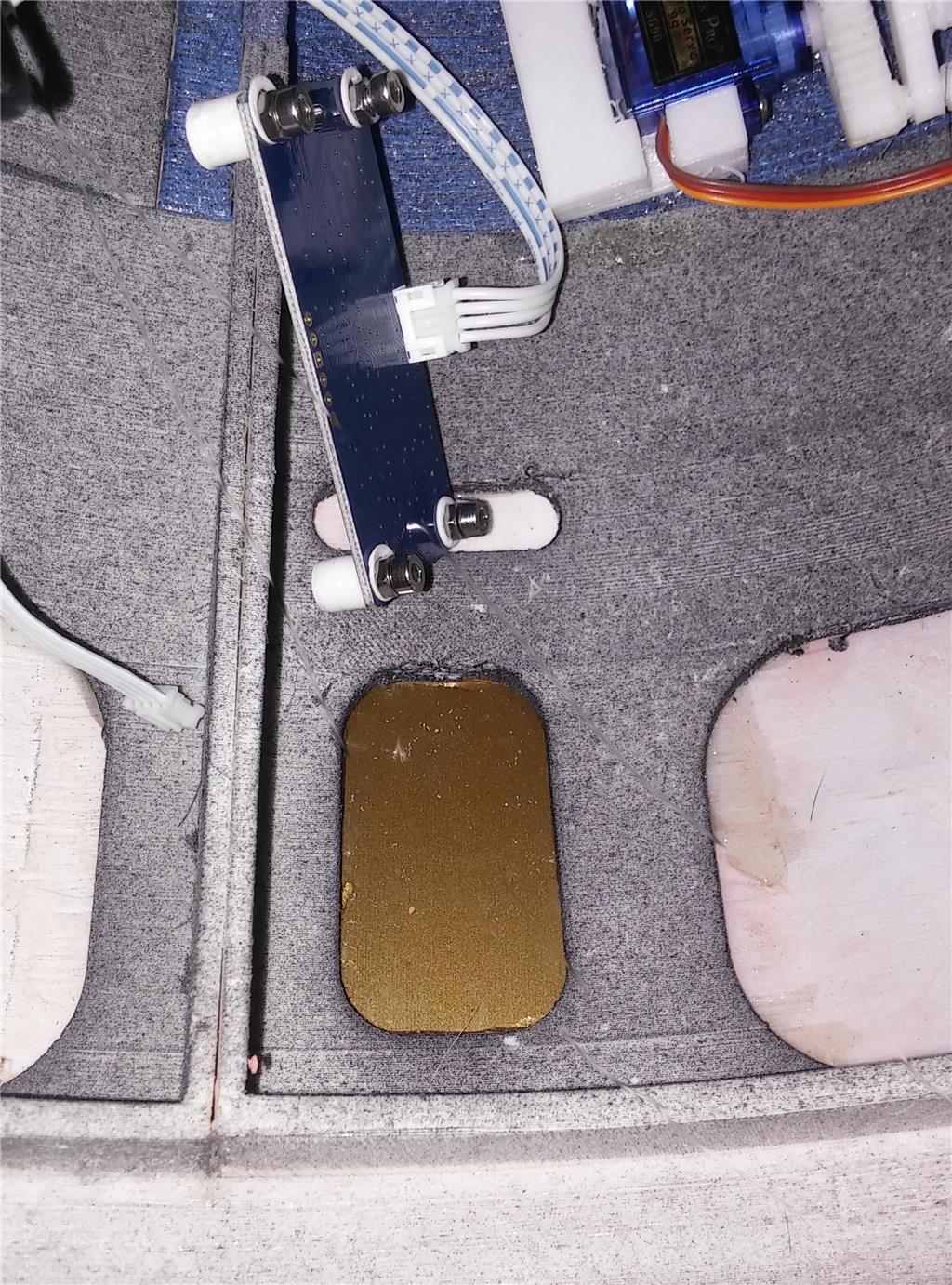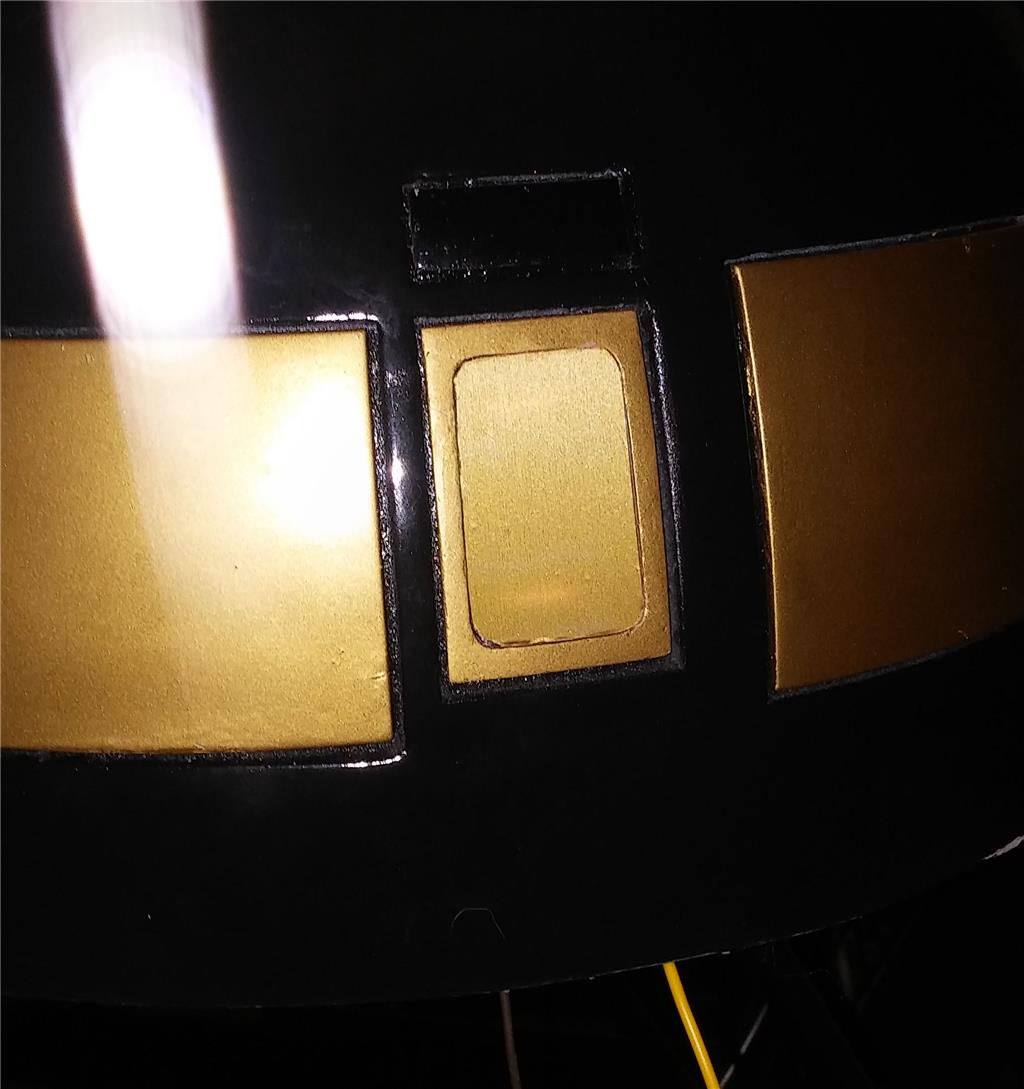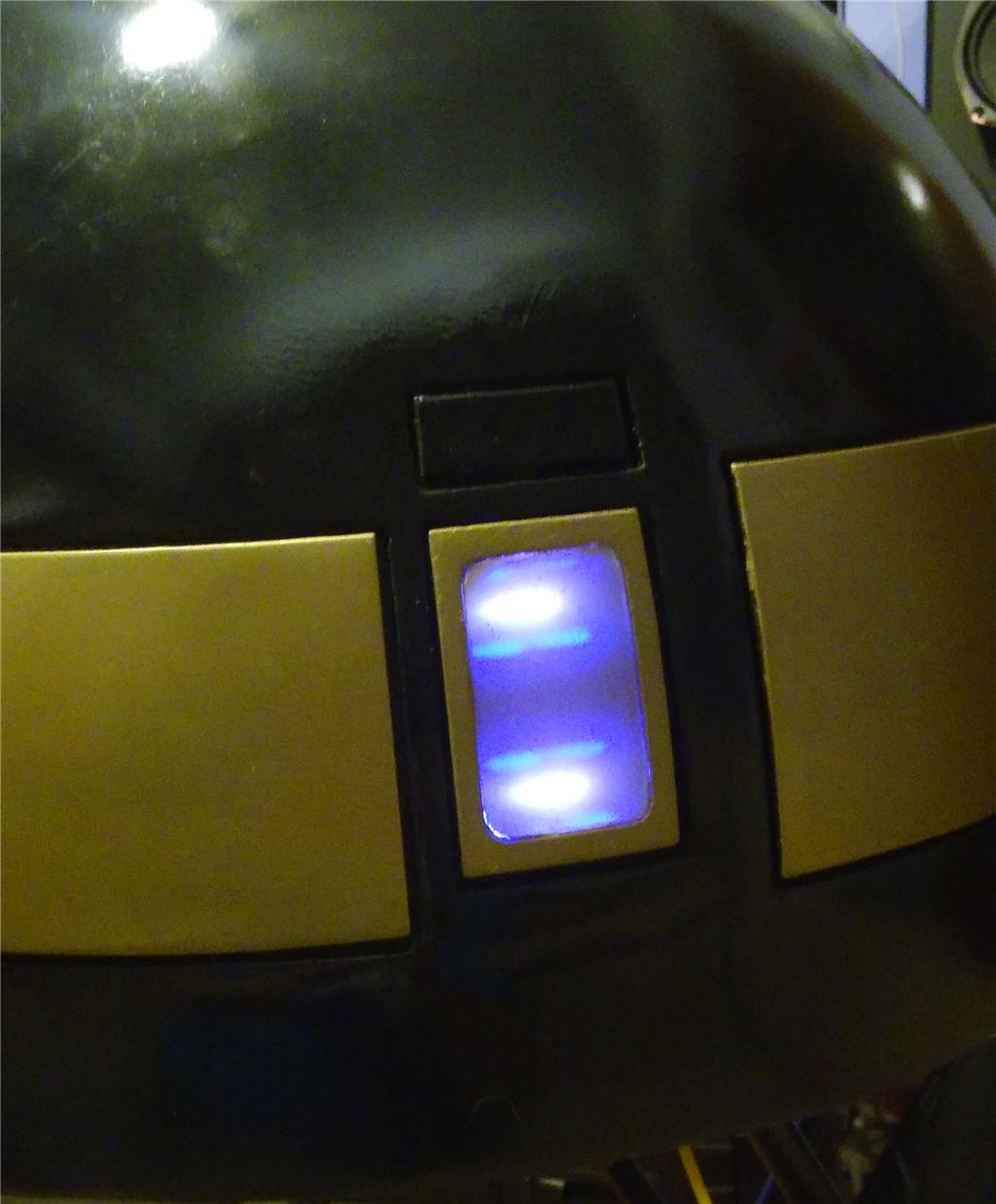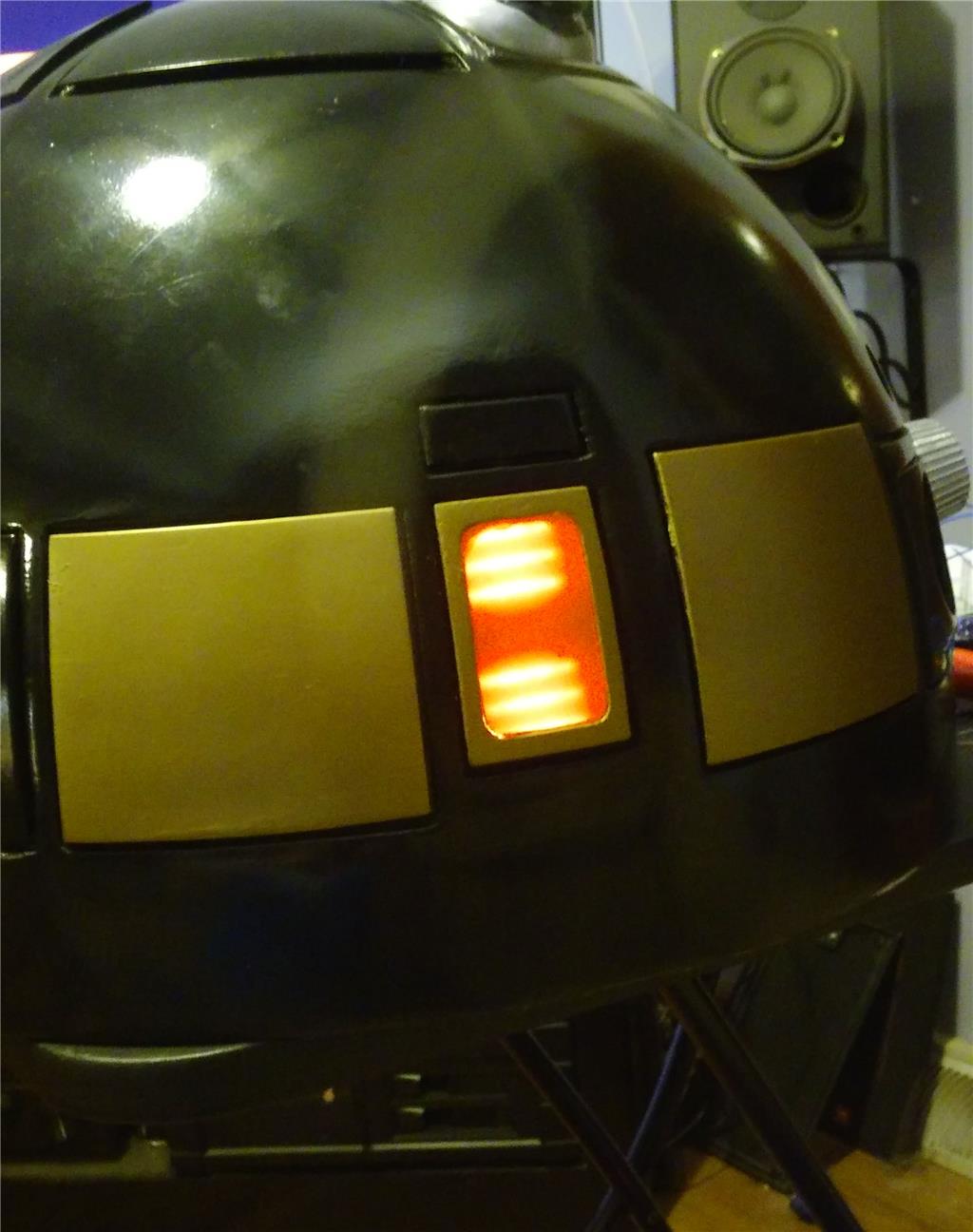 And a video test of the lights
This droid has a canon in one of the panels, you might see part of it in the picture of the inside of the dome, I have a
servo
that moves it in and out , plus I have a script that opens the panel, the canon slides out, jerks back and makes a blaster sound. It's catching on the opening so I have to tweak it, then I'll have a video of it. I have a script of the holoprojectors randomly moving around and one of the droid making different random chirps and beeps.
I have scripts that open and close the different panels. And I have 3 different LEDs in the holoprojectors on three ports that turn on and off.
This is about how far I've gotten.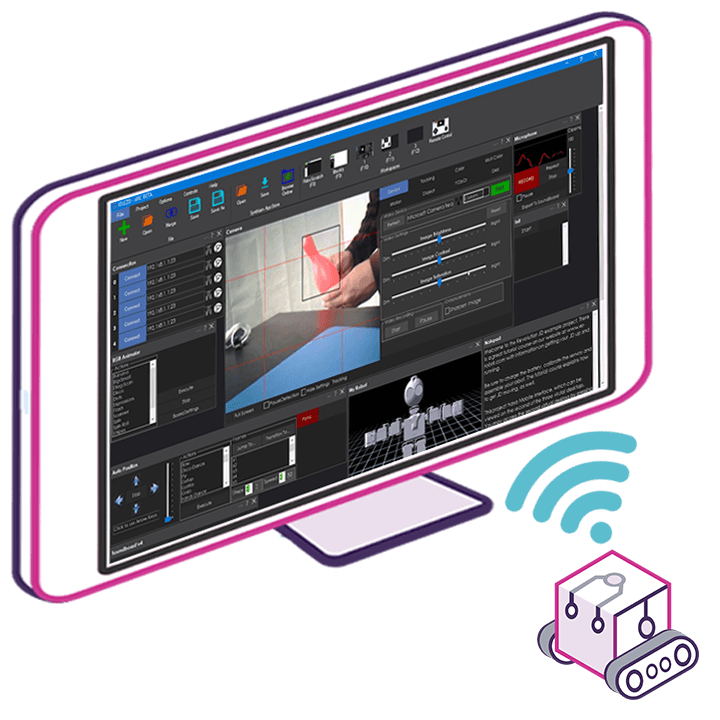 Upgrade to ARC Pro
Experience early access to the latest features and updates. You'll have everything that is needed to unleash your robot's potential.