Skip to comments
Hello fellow EZ-B'rs,
As I finally discovery how to upload photos I thought it was time to share my robot with the world.
It's called R.O.O.S.T.E.R which stands for: Remote Online Operating Scientific Testing Electronic Robot (took me about an hour to come up with that, but I like it).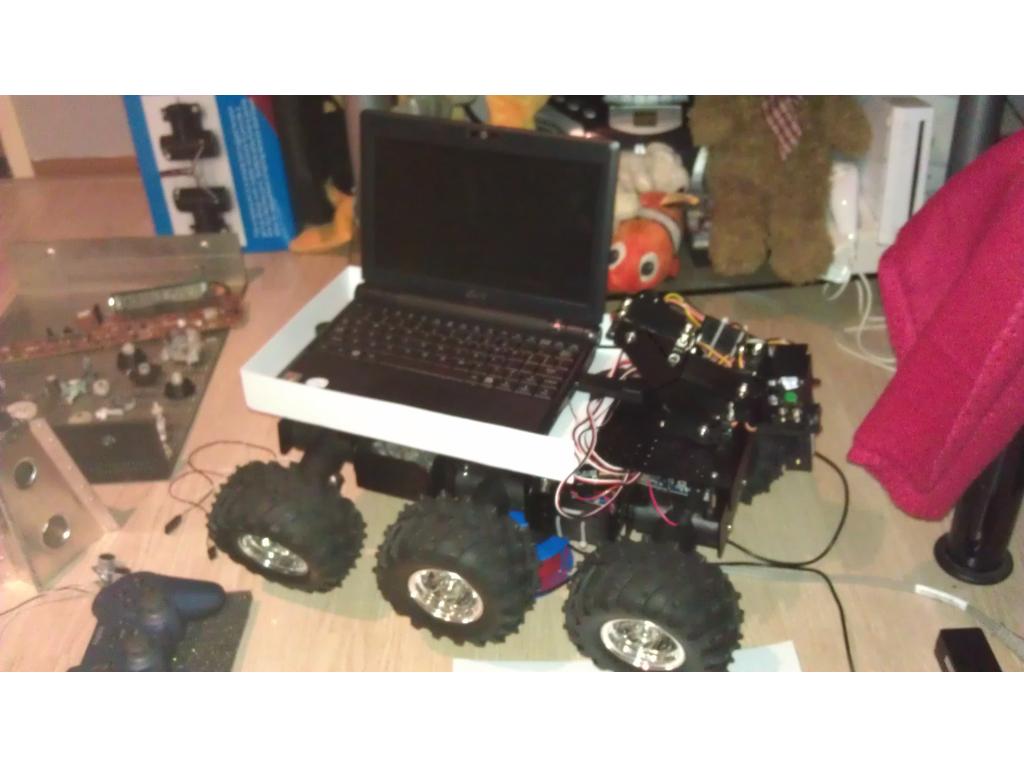 It's based on the 6 wheeled Dagu Wild Thumper kit. On top of that I added a 5 DOF robotic arm and a netbook.

The specs:
- 6x 6v 6A motors
- 2x 20A Rc Car ESCs
- 2x Reddragon 2s 25c 1200mAh
- Ofc the Ez- B
- Dfrobot 5dof robotic arm
- Asus Eee pc 900hd
- Ping sensor (well... I sort of broke it... It got stuck between the robot and the wall...)

Why I'm building it?
Because I can, robots are Awsome, the EZ-B rules and I got tired of burning/shocking myself when I'm testing one of my "crazy" contraptions.

Up coming updates for robot:
- A rotationplatform for the arm.
- 2 gigantic lipo batteries.
- camera+ pan/tilt turret.
- Small rockets
- mini mini-gun
- Flamethrowler (a failed version of a liquid fueled rocket, but it's working if you call it something else)
- coilgun
- railgun
- Lots of other things I can come up with.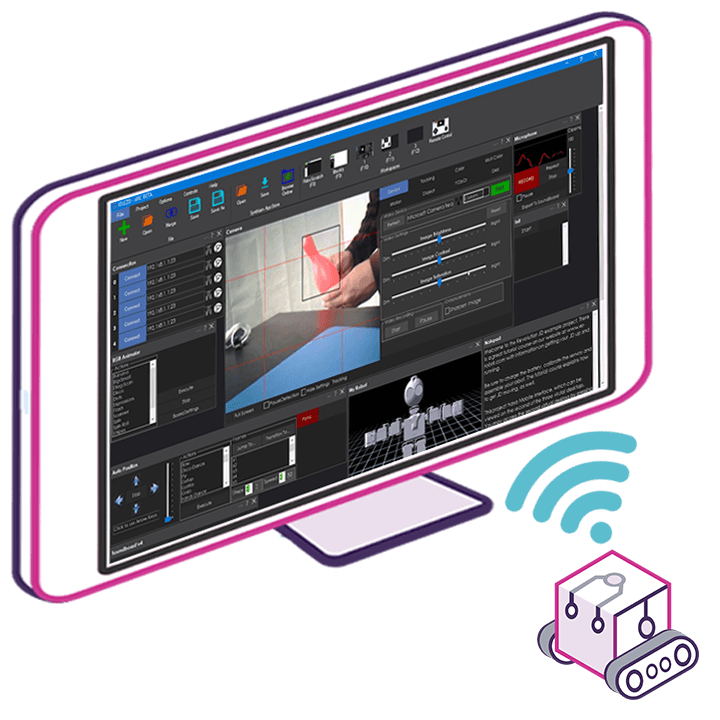 Upgrade to ARC Pro
Become a Synthiam ARC Pro subscriber to unleash the power of easy and powerful robot programming