Skip to comments
Now I have the EZ-B kit and the Hearoid it's time to start my Showcase thread.

I still haven't decided on a name for him yet, all suggestions are welcome.

I won this robot on ebay weeks ago, for the past 2 weeks he has been waiting for me to collect him...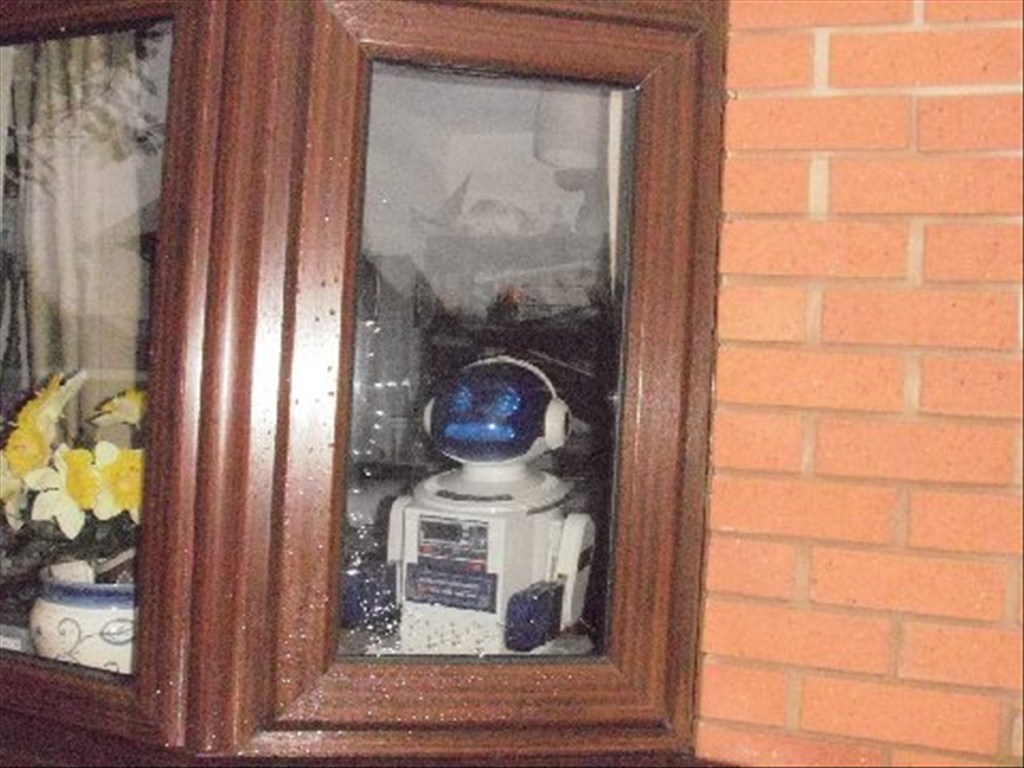 Today was the day, a road trip to pick him up and bring him back to his new home...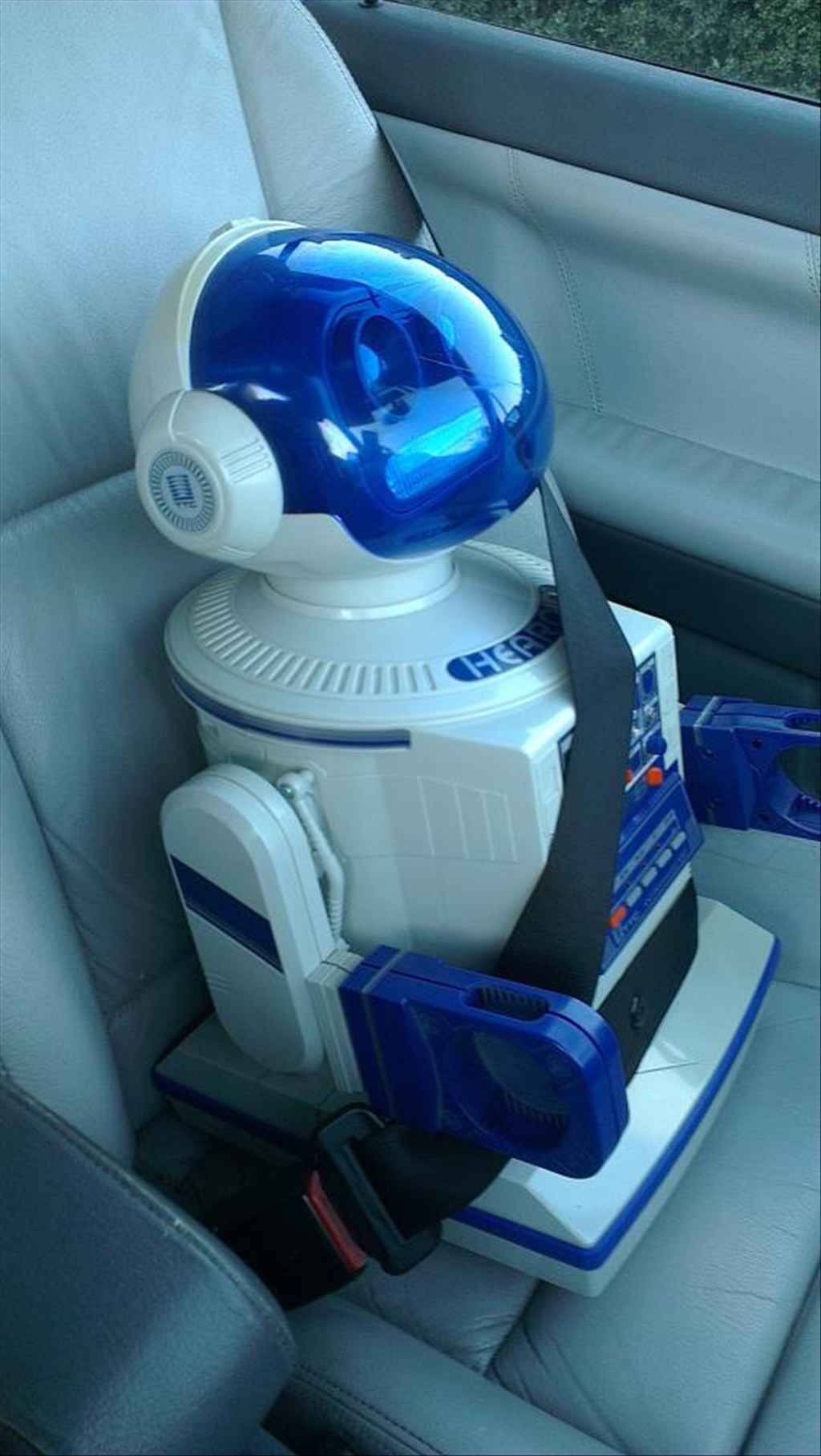 In his new home (with Omnibot and Wall-e in the background totally unaware they are next in line to be opened up)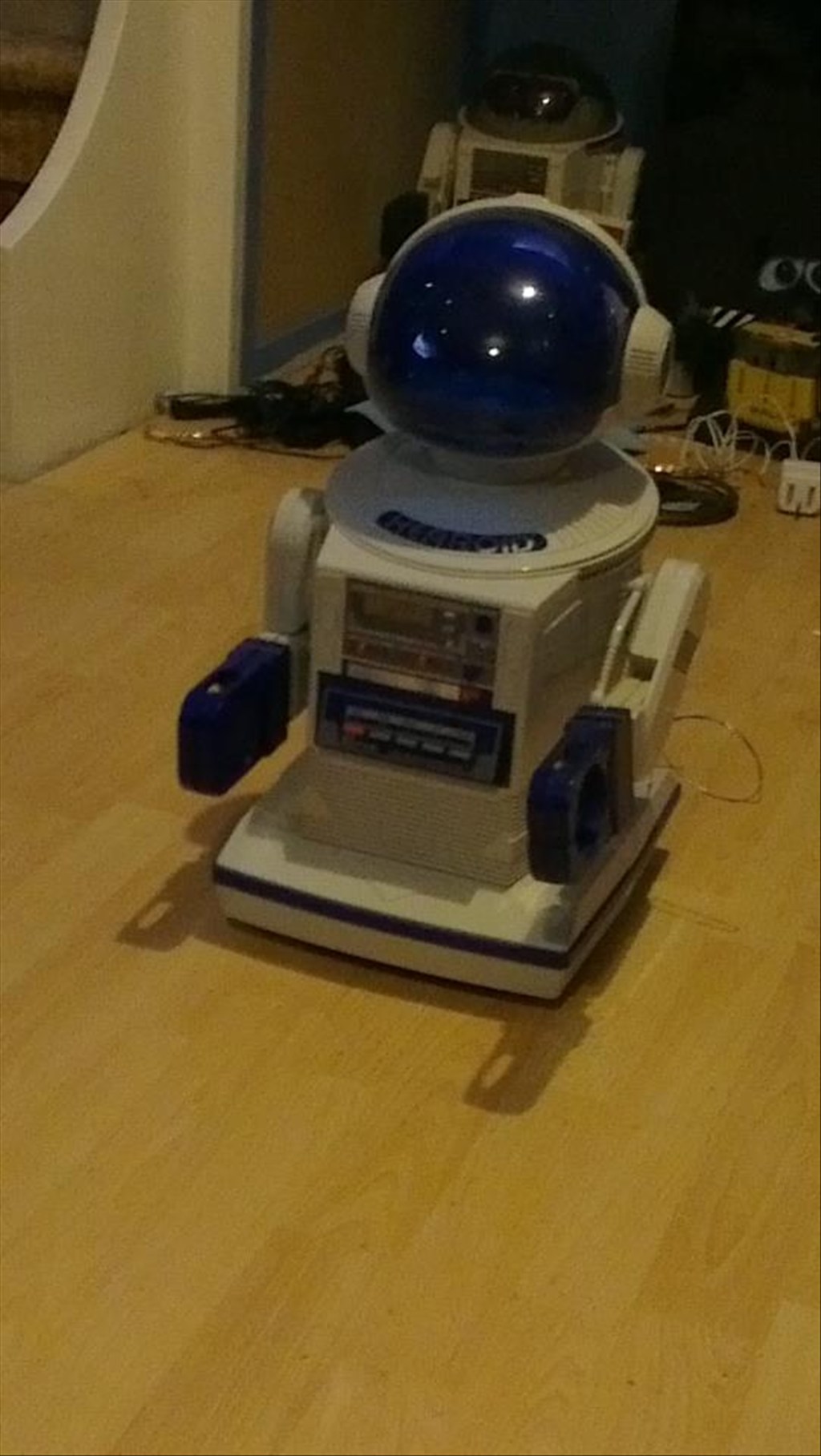 It wasn't long before this happened...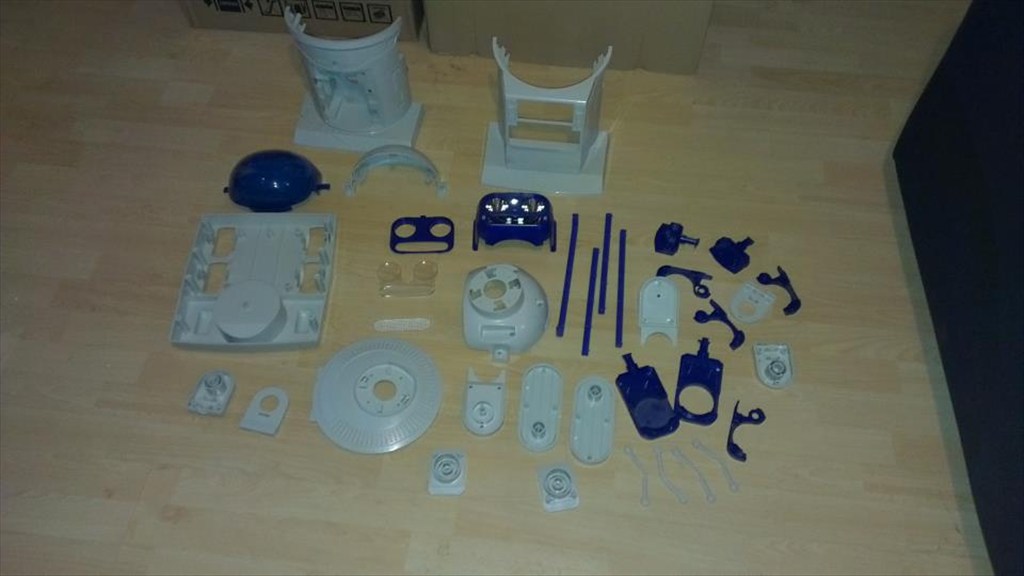 Now waiting to go in the dishwasher to get nice and clean.

The plan is to make him autonomous, running 24/7 (except for when he knows to go charge himself up) but will also be adding in the various image tracking options.

The only other slight modifications to be made to him are to convert the head to tilt & pan which will involve having to give him a small neck.

The head will include the camera. I haven't yet decided to fit it in one of his eyes or to make it his nose. The issue to overcome with this is the blue tint on the bubble head. The mouth will have a light or some lights in which flicker when he speaks.

The arms will be given some life with servos at the shoulder joints and the elbows provided I can get them to fit in there nicely.

Ultrasonic sensor will be in his chest, probably on a servo to give a wider view.

Original drive wheels and gearbox seem to be in very good shape so will plan to reuse those and just replace the existing motors for the modified servos if they can manage the task.

Speaker and microphone will be in the original positions - if it's not broke why fix it?

Not too big a project but enough to give me a test, help me learn and bring an old robot back to life.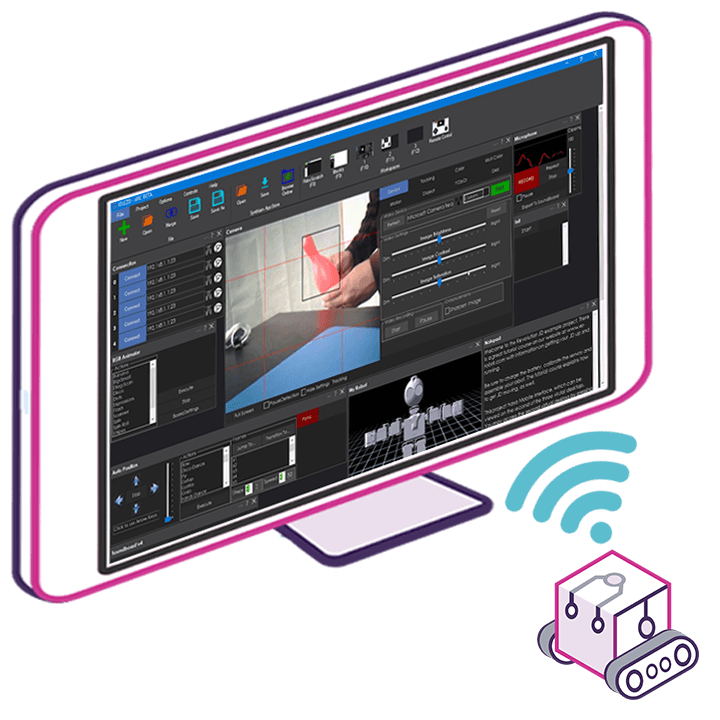 Upgrade to ARC Pro
Become a Synthiam ARC Pro subscriber to unleash the power of easy and powerful robot programming