Skip to comments
After receiving the Ez-B V4 development kit I was able to advance the build of my Wall-E with the insertion of the supplied continuous rotation servos and attachment of the the two tracks to the body.
I'd spent a few months earlier gutting Wall-E and fitting servos for head rotation & tilt, eye twitch and two-way arm movement. I took a shortcut with the head movement by using a tilt/pan servo assembly that I got off ebay - http://www.ebay.com.au/itm/PTZ-Pan-Tilt-Camera-Platform-Anti-Vibration-Camera-Mount-RC-1-2G-2-4G-5-8G-FPV-/161176233437?pt=AU_Toys_Hobbies_Radio_Controlled_Vehicles&hash=item2586da25dd

Once I attached the tracks I could not wait any longer and connected all servos to the Ez-B and powered it up with a 4 x AA power pack to bring Wall-E to life!. I was greeted with the now very familiar "my battery is low" greeting but eventually got around that after connecting Ez Builder via WiFi.

I've been toying with Wall-E & the Ez-B for over a week now, with some success but also faced many frustrating problems. The main ones I think are being caused by power supply. The Ez-B goes into Birko mode for no reason, moving servos to extreme positions & even reversing them. I also get Unhandled Exceptions in the software with a reference to a non-existent D:/directory. This could be Windows 8? I will elaborate more after further testing and list somewhere.

My first aim is to replicate some DJ's Wall-E by studying and adapting scripts from the Legacy Wall-E robots. This will take some time as I'm new to Ez-Builder. I've had success with auto positioning, voice recognition, simple start up scripts and even some face tracking using the camera blue-tacked to the top of Wall-E's head! I've also been able to use the mobile Interface on my Android phone.

I'm having problems slowing down the servos. The worst are the continuous rotation servos supplied in the Development Kit. Their speed is not adjustable by the ARC software, so Wall-E spins his tracks and travels at virtual "break neck" speed making him pretty unmanageable. It's also almost impossible to smooth out the movement of Wall-E's other servos via the software, It's either full speed or very jerky movements.

There are quirks in the software which I would like to list somewhere without getting flamed by the Elite in this forum. One example is the Voice Type. All 3 voices installed in my version of windows get listed in the Speech Settings Panel but the Voice type can't be changed from 'Hazel" even if changed by Windows, ARC insists on using "Hazel"

The Ez-B speaker is very muted inside the Wall-E body. I might try to re-connect the original speaker, although Its ohm rating is not displayed on the case

So, overall, I'm pretty happy and satisfied with the Ez-B V4 and the ARC software. I'm surprised how far I've come in a week of tinkering. If I can do it, anyone can!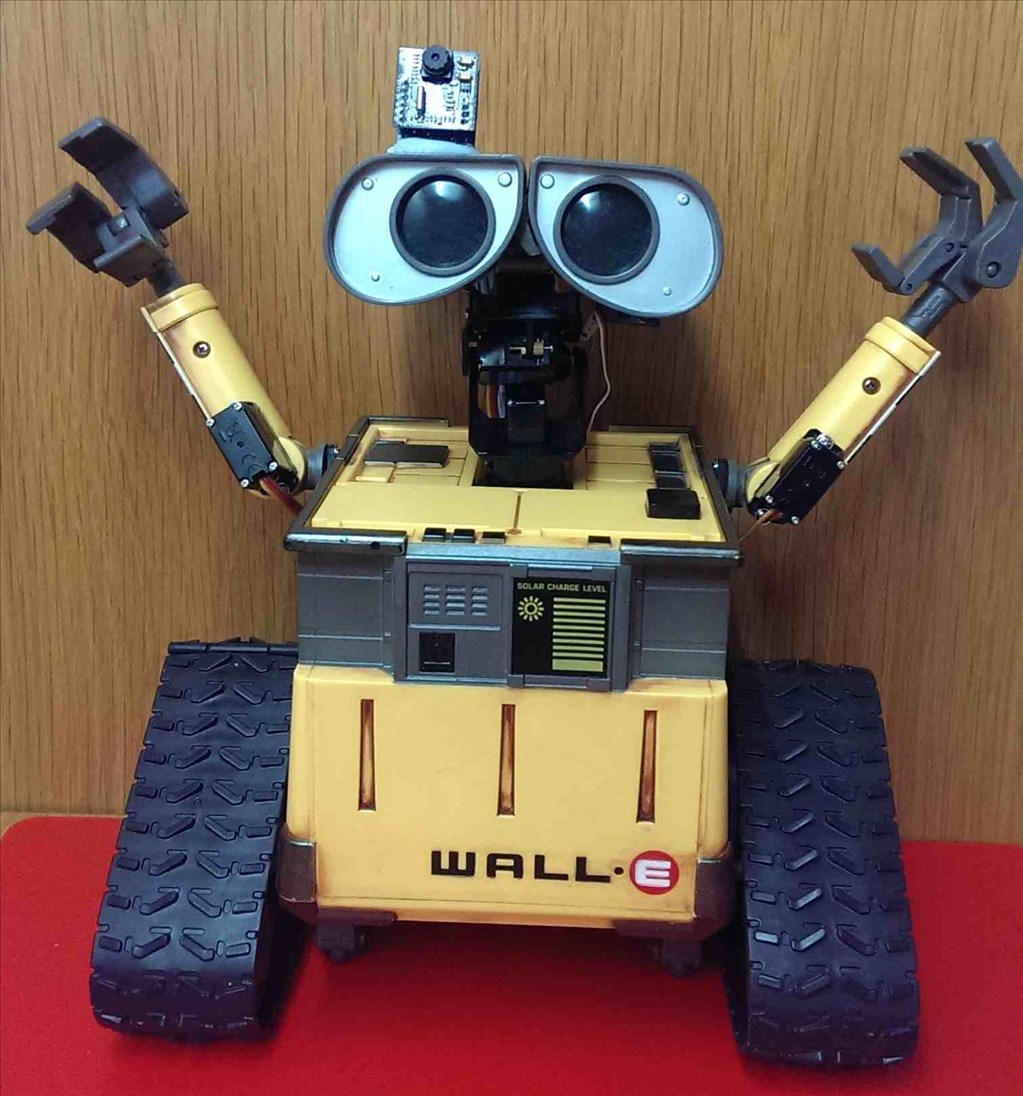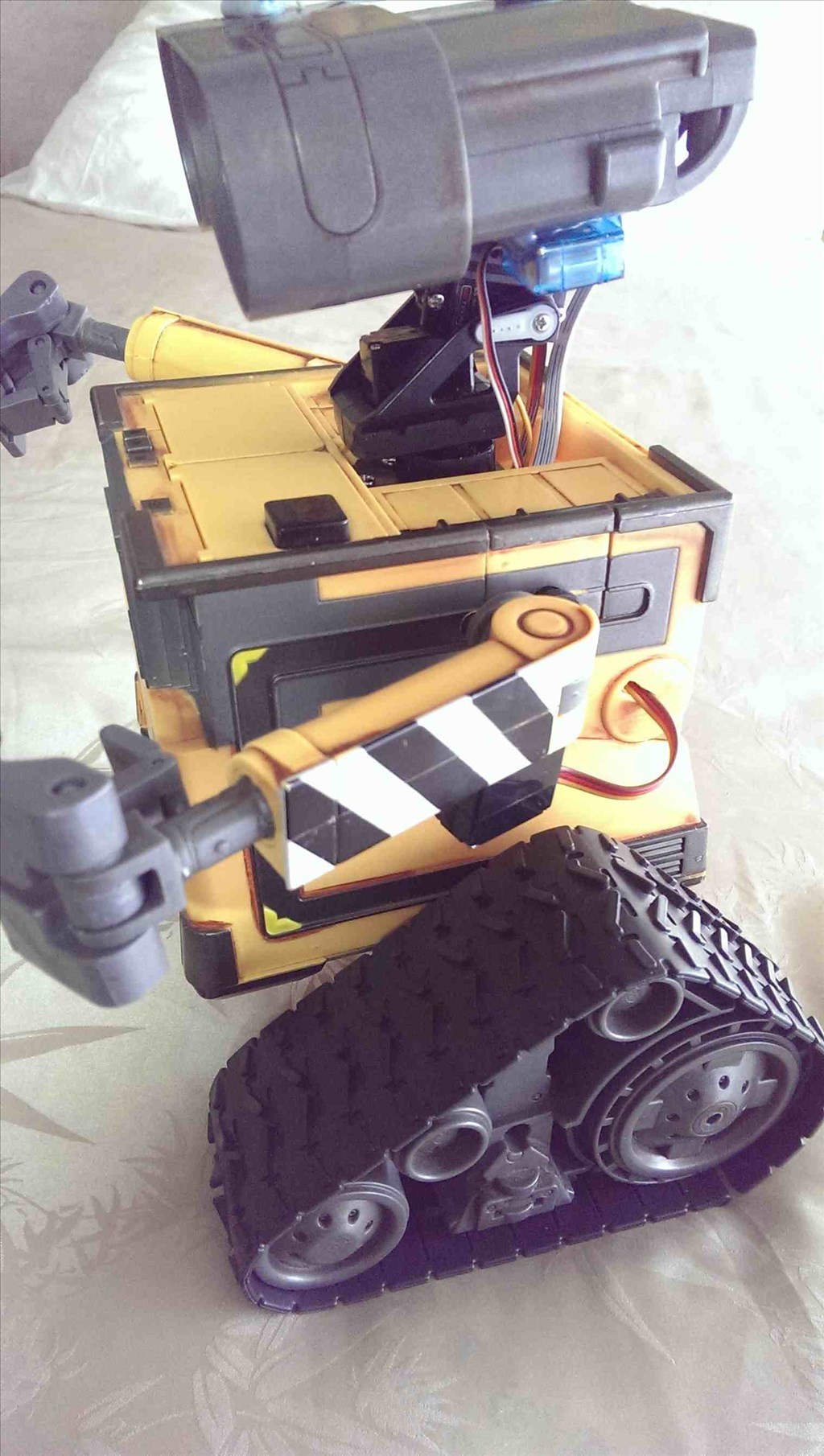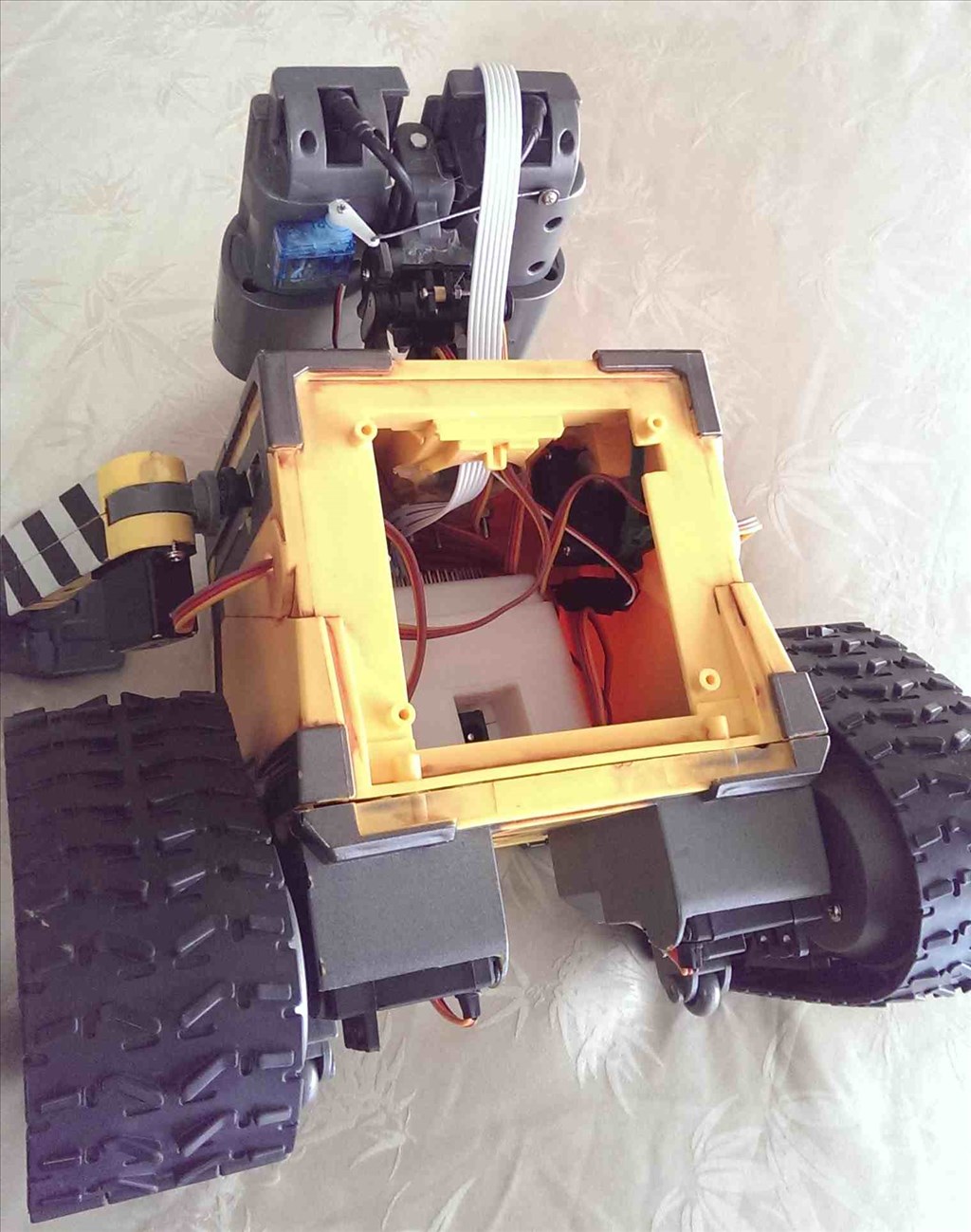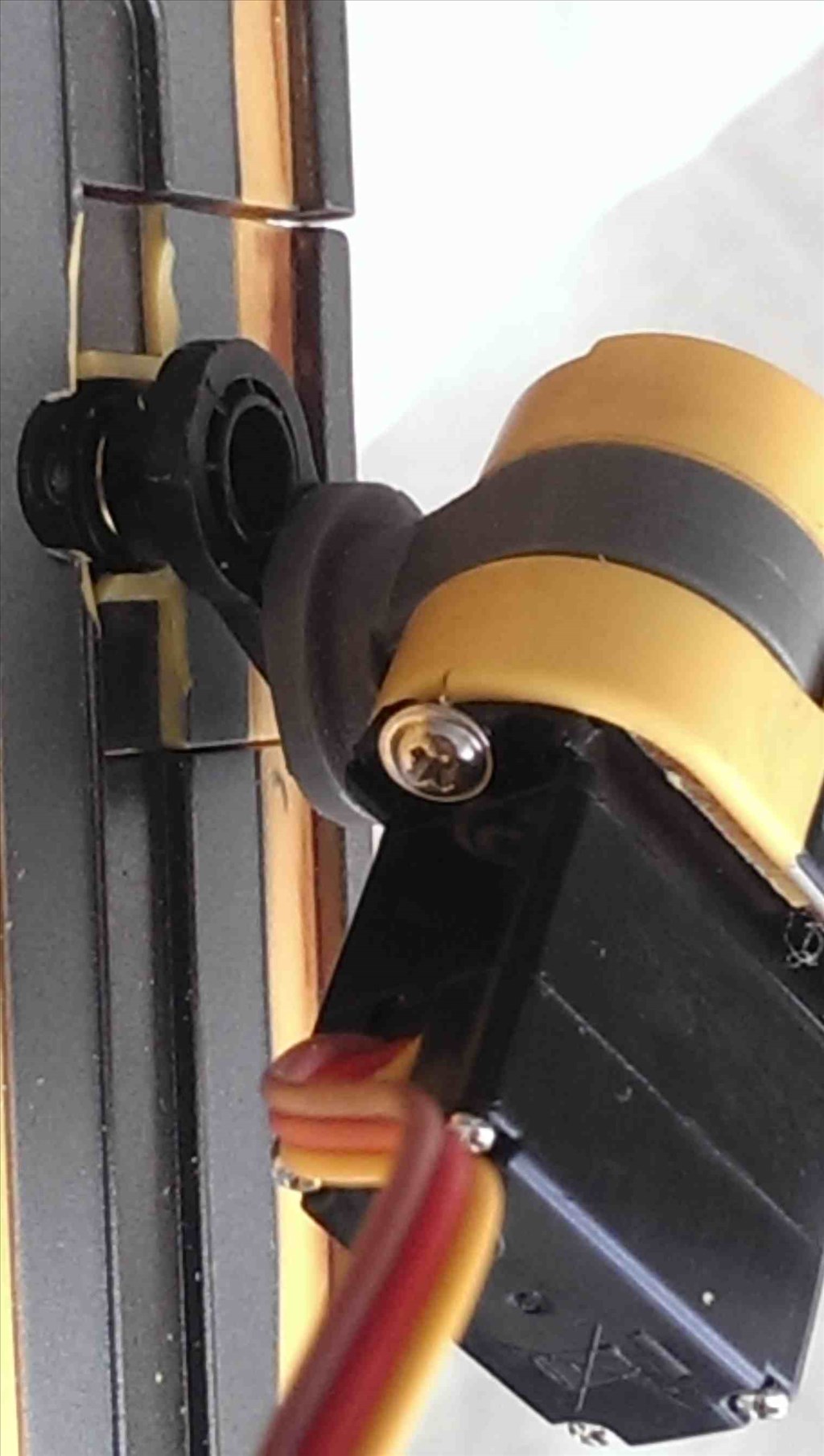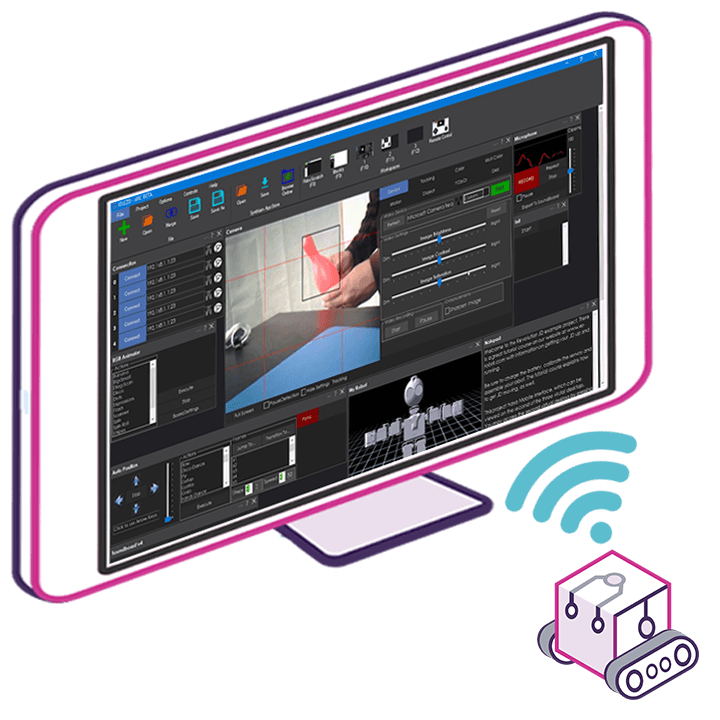 Upgrade to ARC Pro
Experience the latest features and updates. You'll have everything that is needed to unleash your robot's potential.