Skip to comments
** More pics added 08/01/12 **

I spent the most of Saturday working on my Wall-E.

I did the typical carve out the bottom and added the servos.

Mounted the sonar.

For the arms I carved out slots for the mini servos. Screwed on the
round servo horns. Then ground down the arm joints flat. Crazy glued
them direct onto the servo horns.

I figured it's going to be a permanent install so I'm not too worried. I
can always snap off and re-do if needed. The Mini servos seem to
have enough juice to do the basic up/down.

I'll be adding a MP3 module with amp shortly.

The head seems to be the difficult part. Still working on a game plan
for that.

Didn't take a whole lot of pictures but will take some more when I tear
him down again.






08/01/12

As Requested, some close up pics of my version of head mount. I still need to
fill, finish sand and touch up the paint.

Wall-E at rest. I like the natural head tilt. Because his head is only attached on
one side this causes the head to droop.






Here is the neck. I did some extensive sanding down. This allows for clearance of
the up/down movement. Glued a piece of styrene on top and shaped in. In the
center is a 4-40 nut for the mounting screw.






Just another angle.






Here is the re-cycled Wall-E part mounted to the servo. servo horn is screwed on
and crazy glued to prevent movement.






Another angle.






Servo fits perfectly in the eye. Hot glued. Only had to expand the existing
opening slightly to accept the servo a head.






There ya be.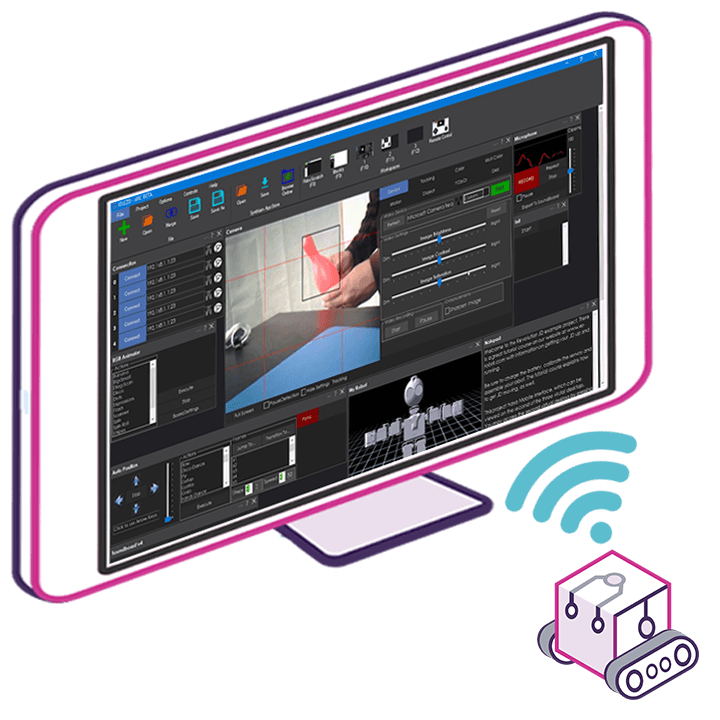 Upgrade to ARC Pro
Unleash your creativity with the power of easy robot programming using Synthiam ARC Pro