Skip to comments
Hi Gang ! 
So Ive finally got my project to a point to where Id like to show what I have been working on, which I actually started around october of 2019. Its still ways off from being finished, but I wanted to show you the major part of it.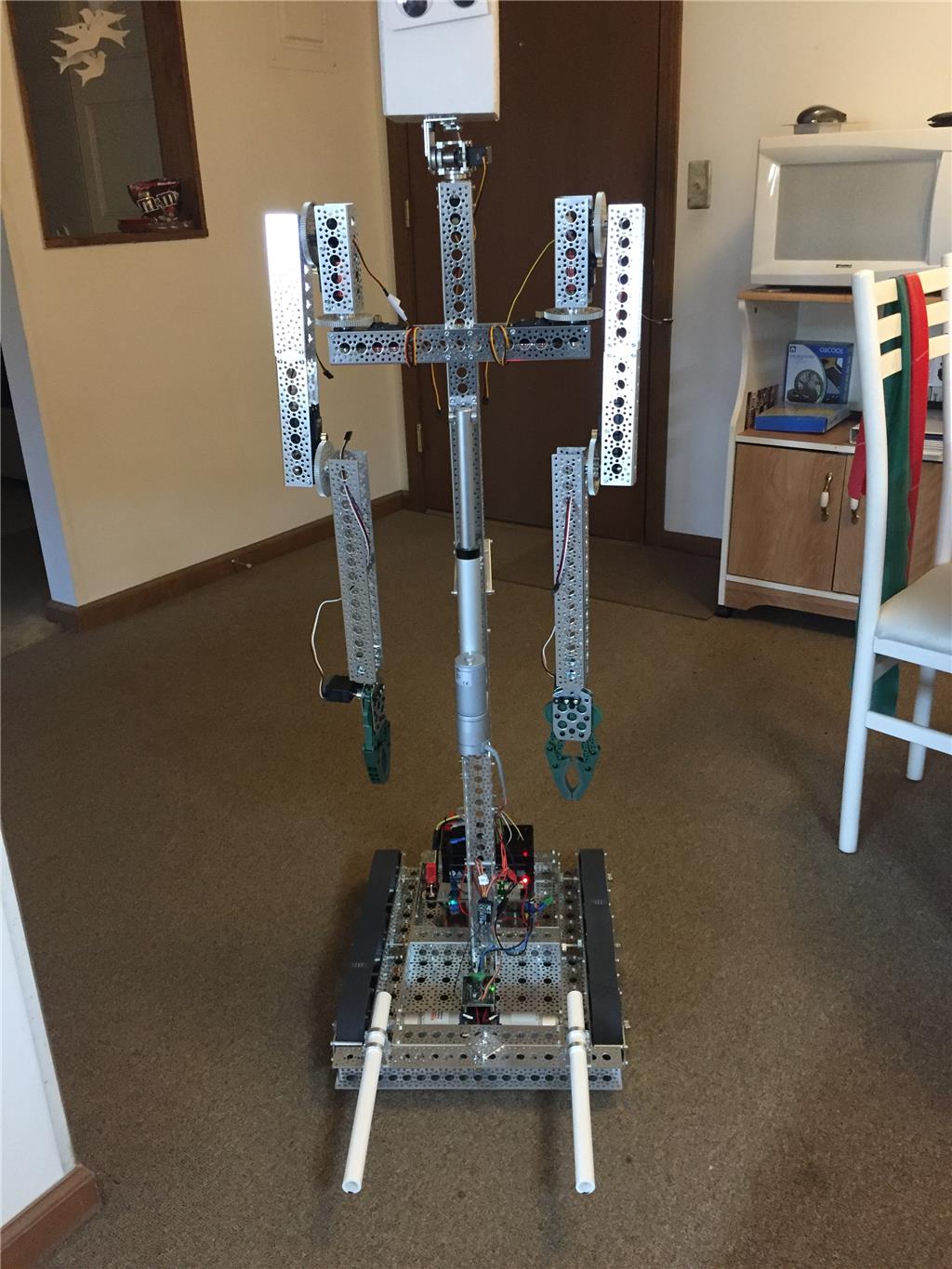 Meet HEMI... or HHCB1 (Home Health Care Bot #1)

This design stands a lil over 65 inches tall. Currently weighs in about 40lbs.  Is mostly made from Servocity Actobotics metal parts and some very high torque servos (3402 oz/in), a torso actuator(180lb thrust) ,Vex grippers and much more... 

The main goal of this design is to help lift a person up; as in from a sitting position from a chair or wheelchair ,turn, then lower the person back down onto another chair (they call this "Transfering" among the nursing community). I got the idea from all the times that either me or an aide/nurse has to lift and move my mom around in her home. I know that there are lift chairs out there than do this, but I want to see if a real robot could be built to do it too.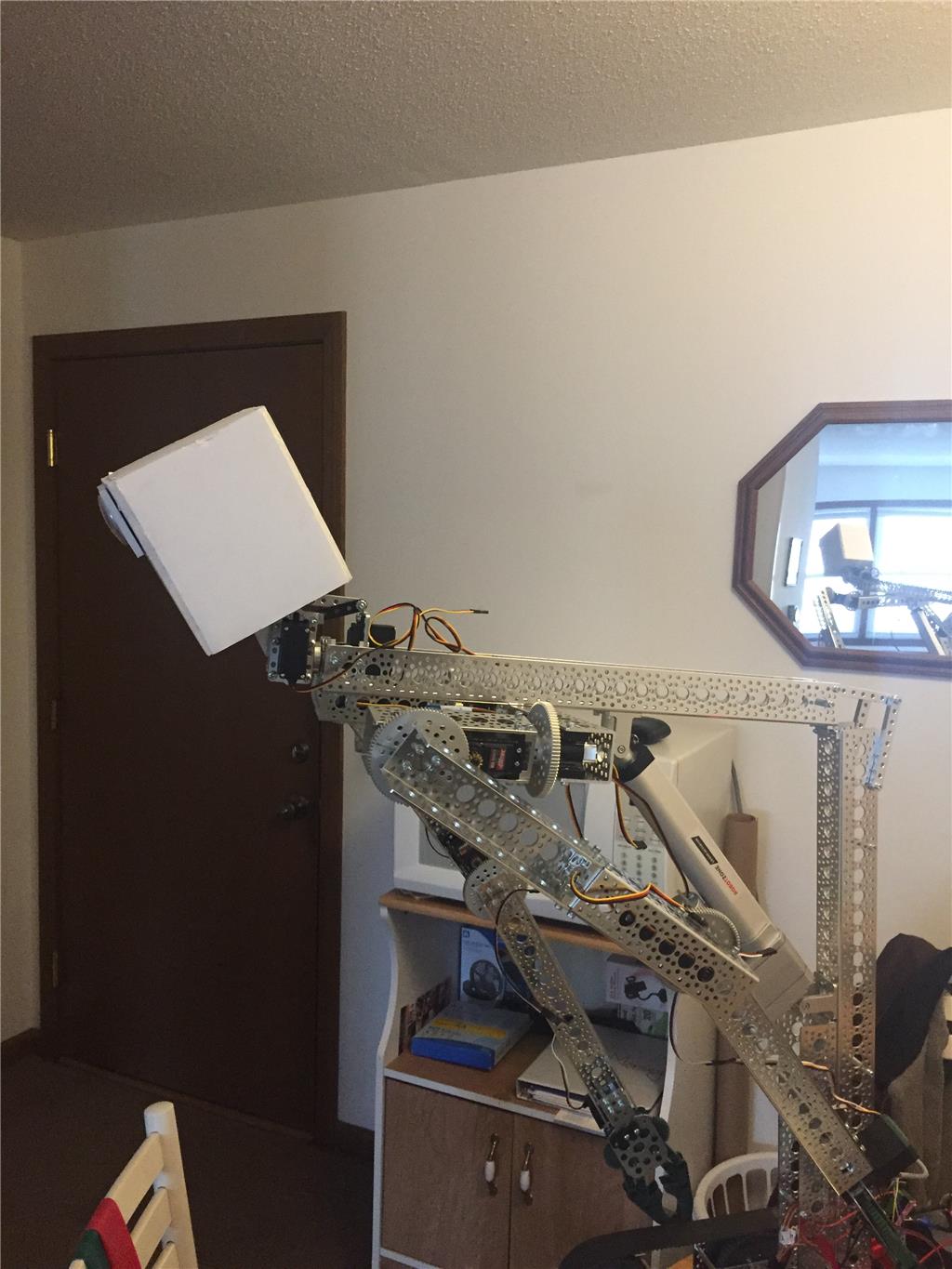 An inital test of  HEMY bent over foward. the arms would also be reacing outward at this point.

HEMI is currently partly RC controlled right now, but I will be using EZB along the way to perfom the many task that the EZB can do. One thing you will note in this picture is the 2 white pvc tubes protruding outward from the front. these in time will have an Ultrasonic sensor and a bumper switch, and will be used to carefully roll up to the person sitting in a chair (your feet would go in between the white tubes and your toes would touch a large rubber stopper when the robot comes to a stop,holding the feet in place before the lifting.
The idea then is that HEMI will bend over forward, while its arms extend outward, safelty grabbing and holding the person, then will rise up till the robot is basicaly fully upright and the person is now in a standing position being held up by the robot. Then to be turned and lowered back down onto another chair ie: wheelchair for an aide/nurse to do whatever is next.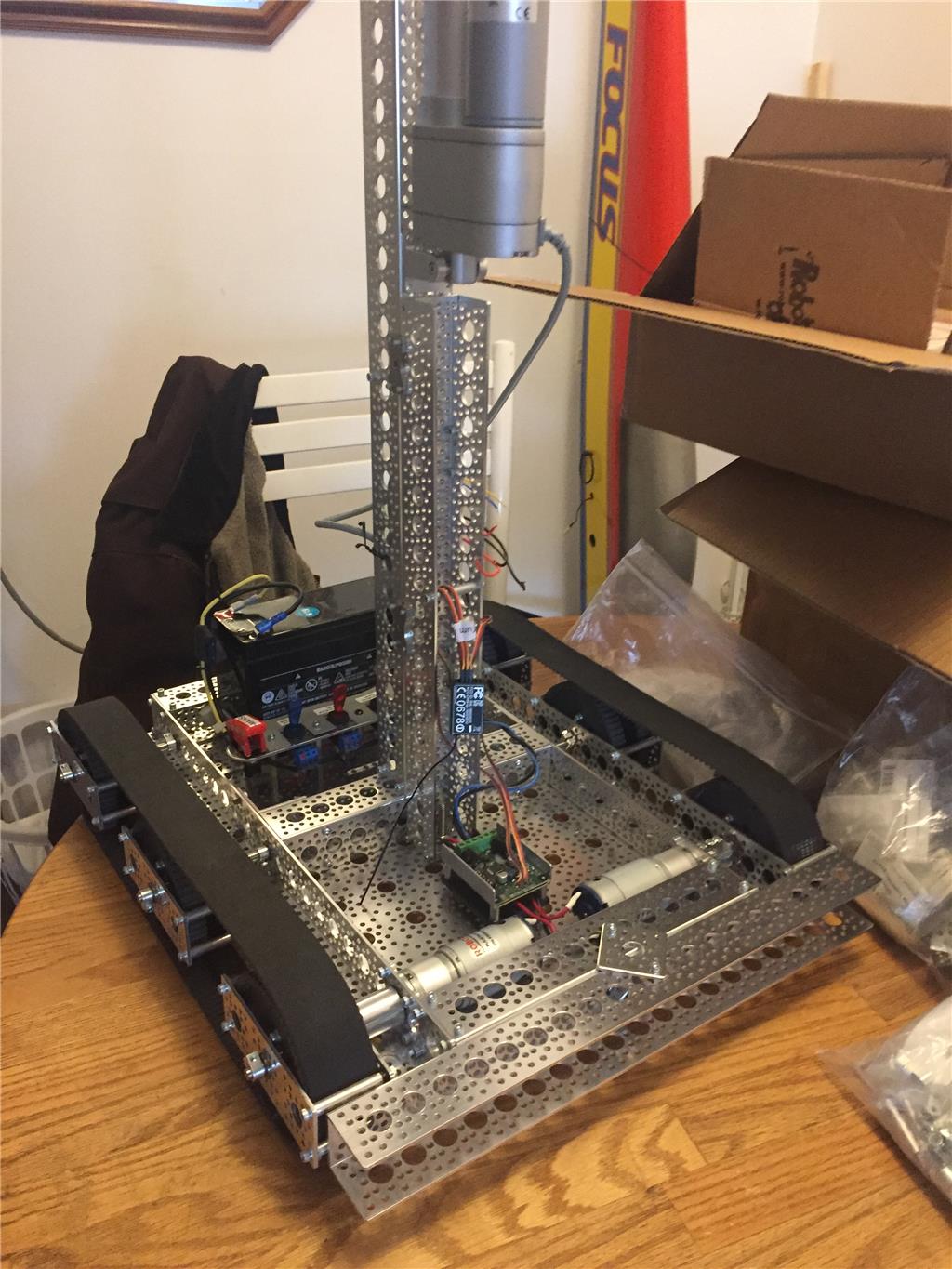 Shown here is the drive train, which is controlled by a DE Sabertooth. A 12V 10ah battery and the power control panel.

More pics and a couple videos to come as I keep adding to it. Next major hurtle is to add a SSC32, wire the servos and the means to power them.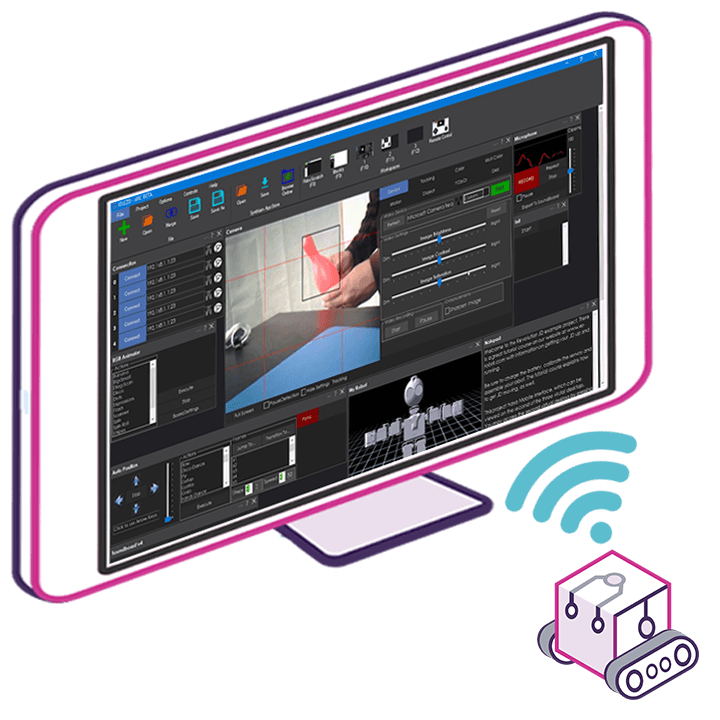 Upgrade to ARC Pro
Your robot can be more than a simple automated machine with the power of ARC Pro!