Skip to comments
www.facebook.com/kabartstudio/videos/882456251867419/

Finally finished making Ogie the talking bear with the EZ Robot kit! I have a video posted above of him in action. I go around to art conventions to sell my art, and I use him as a draw to my table. Everyone absolutely adores him!

If anyone is interested in this project, I took a part an old T. T Bear (Basically a Teddy Ruxpin Knock off) , and a TV Teddy, and put them together with the EZ Robot kit. His face is from the TV Teddy, and his body is from the T.T bear.
I used 1 HD servo for his eyes, 1 HD servo for his mouth, and 1 HD servo for his head.
He uses speech recognition, and talk servo to talk to people
He uses sound servo to lip sync to music and people
He uses the personallity generator to randomly move his head and blink
He uses the camera to detect objects, colors, and faces
Just as fun camera detection examples: When Ogie looks at me, he will say "Hello Kaley."
Also, when a customer holds one of my paintings in front of him, he will tell them what it is, and the price of it.

Just a fun project idea for the EZ robot kit!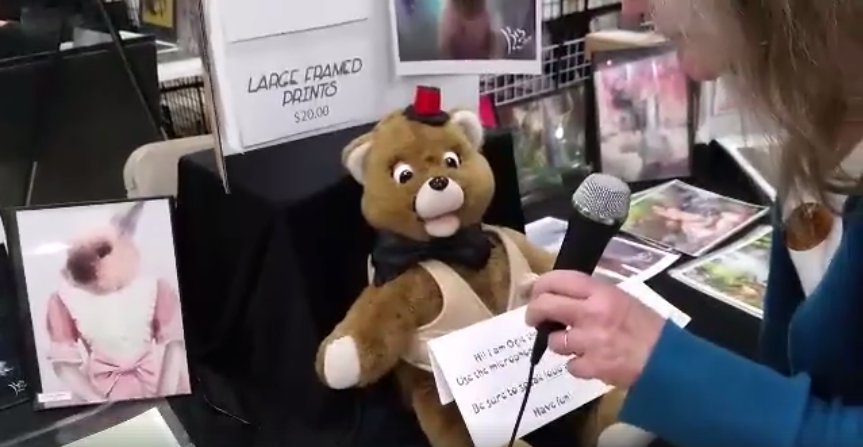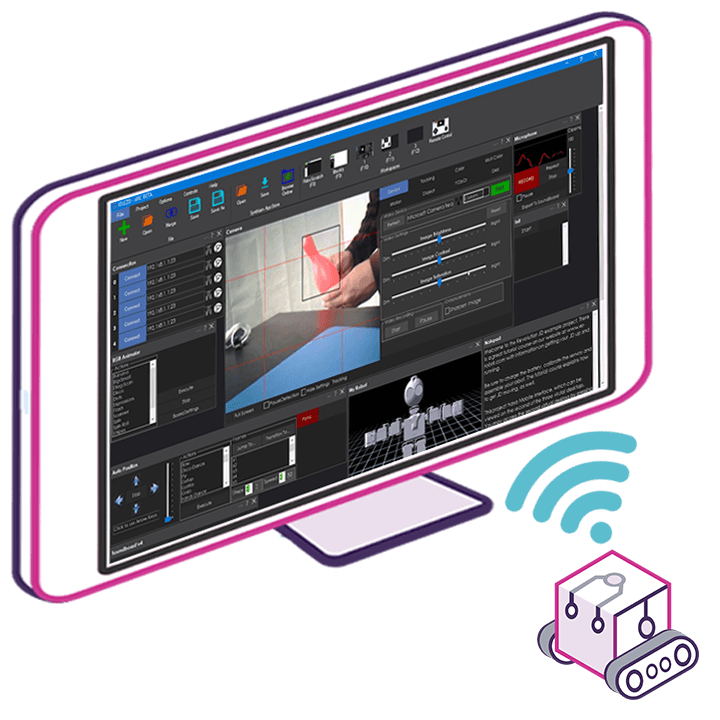 Upgrade to ARC Pro
ARC Pro will give you immediate updates and new features needed to unleash your robot's potential!